With the wealth of digital technology available these days, starting a business has never been easier. In fact, if you're savvy enough, you could start and manage your burgeoning business empire all from your iPhone. Of course, you should have a functioning phone to do so. A simple search of "iPhone screen repair near me" can be the difference maker in converting a broken phone into a bonafide revenue-maker.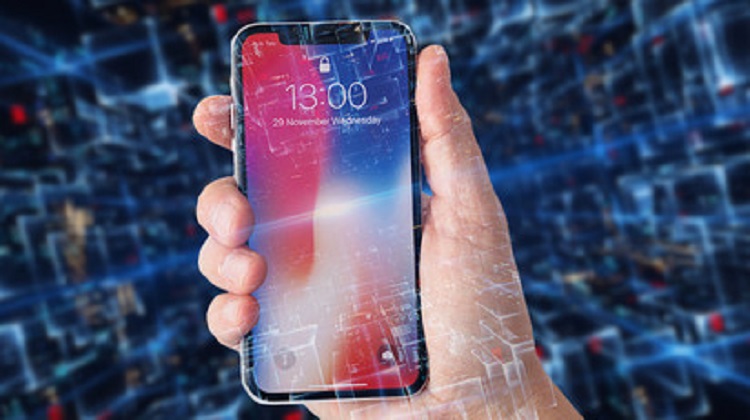 From the clever use of outsourced business procedures to a few handy applications that make running your company a snap, here's how you can start an iPhone-based business that succeeds.
Don't do it all yourself
 In the digital age, there seems to be a service for just about everything. While many of these are consumer-oriented, there are plenty of services that are dedicated to business-to-business (B2B) operations. If you find the right ones, you're saving yourself a whole lot of time and effort while avoiding stretching yourself too thin trying to wear every single hat in your company.
If you don't consider yourself a numbers whiz, it may be wise to consider outsourced financial management. It's a great way to keep an eye on the overall financial health of your business, gain valuable insights into how your money can best be allocated, and avoid the hassle of navigating small business payroll all by yourself. All you'll need is your iPhone, as your financial managers will be handling everything behind the scenes. There will be no need for massive paper ledgers, manual spreadsheets, and endless rows of numbers.
Another place you could request some external help is in your marketing efforts. Many entrepreneurs want to handle all of their marketing internally but simply don't have the time to dedicate to it. This adds up to frequently inactive social media pages, outdated blogs, and repetitive email funnels. By outsourcing your marketing, you're not only putting a better foot forward on the internet, but you're also increasing the likelihood of organic leads which could translate to more money in your pocket.
Head to the app store
 If you thought that there was a service for everything, wait until you start looking at all the applications available to you. Many of these are lifesavers when it comes to streamlining your business operations, cleverly maximizing your time and enhancing communication. There are a few must-haves. First, a calendar app is a got-to-have for better time management. If you find yourself taking a lot of meetings, you can even link many apps to Calendly, a tool that seeks out gaps in your schedule and only opens those up for meetings. It's a great way to keep yourself from double-booking your time.
Next, a project management app is a plus for keeping an eye on everything you have going on. Not only can you track common projects like getting your website live, but you can even track projects that your outsourced partners are working on such as tax audits or social media pages. Apps like Trello can be used on both phones and desktops, meaning you can switch back and forth as you see fit or remain completely mobile.
Additionally, having a mobile CRM in place is a great way to check in on your customers, whether they've just made their first contact or have been with you for a while. It helps you store and sort customer information as well as their place in your sales funnel to see how close you are to making a conversion.
Running a business from your iPhone is a smart form of entrepreneurship, especially now in 2019. With very little overhead and all the applications in the world to keep you going, it's no surprise why so many people are electing to use their mobile phones as their primary business devices.