Science is amazing and it isn't something that only scientists love because most of us are curious about how things work and science has a reason for each and everything. Right from the age when you learn about states of a matter, you keep learning about science and when you are very good at it, there are chances you might want to share the learnings with others.
You carry out experiments on your study table, or in your lab, and sometimes one of these experiments could give out results no one could have expected. During every step that you did, you might have always wanted to share everything with like-minded people, but how? Blogging is exactly what you are looking at, because when running a blog, you can well, share everything on a regular basis on the Internet.
It has always been a fact that teachers at school cannot share every bit of information because of the time they are given to teach in classes. The curious students though have several hours to spend on the Internet and learn, and your blog could be the ultimate source if you decide to run one.
So, in this guide below, I'm going to guide you on how to start and run a Science blog, and this will be a guide for dummies, who have never been into blogging.
Steps for Starting a Science Blog:
Choosing a Domain Name
Choosing Web Hosting
Installing WordPress
Choosing the best Science blog theme
Installing Plugins
– Choosing a Domain Name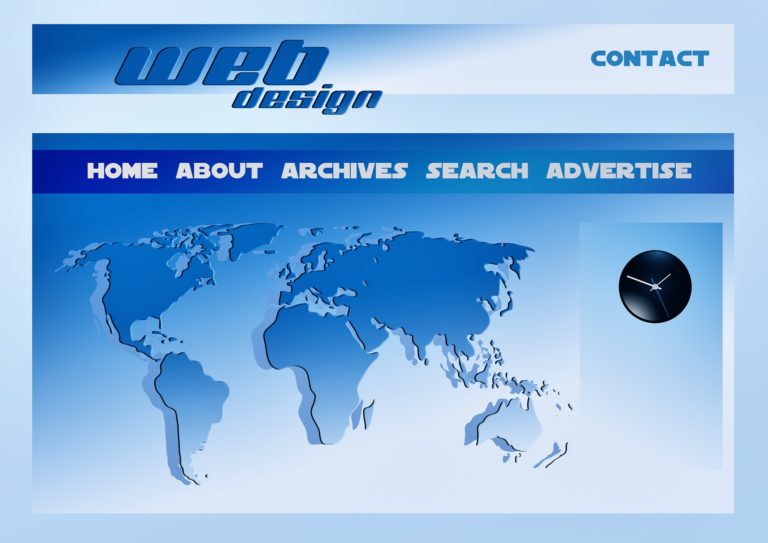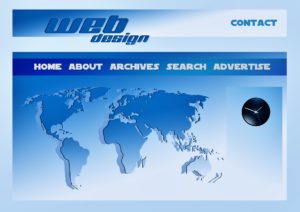 The domain name is very important, and it is the Web address for your blog, just like you give your physical address for someone to reach your house. For example, www.myscienceblog.com is what you share with anyone and they have to enter that in their browser to open your blog.
While you can be very funky and have a geeky name for your blog, sometimes, you might wonder whether you should have had an easier name for people to remember. So, spend some time and think of what could be a good name for your science blog, and then think of where to register it. Given how quickly the web is growing, there are chances that the name you were thinking of could have been already registered by someone else, so keep checking the availability of the domain names while thinking of them.
Where do I register the domain name? the best and easiest services to check are Namecheap.com, Godaddy.com, Name.com, or check out the hosting discussion below where you might get a domain name for free.
– Choosing the Perfect Web Host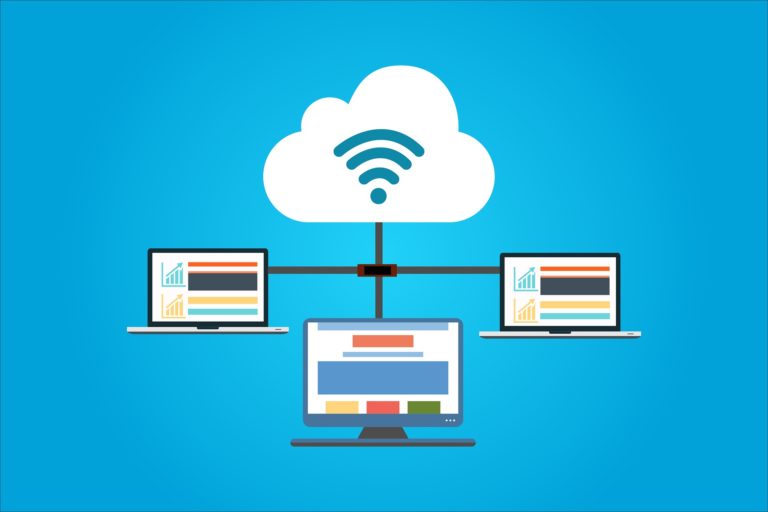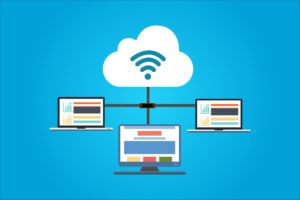 Web Host is the service that will have all your data online so that people can access it when they enter the domain name in the browser. It works similar to a computer and you will just need to link your Domain and Hosting to get the website running. While there are thousands (yes, really) of web hosting companies out there offering their own prices for almost the same kind of service, the confusion does go up because of the support issues.
For starters, I'd recommend going with one of the options that have been ever popular in the business of web hosting – Hostgator, Bluehost, Asmallorange, etc. You need to ensure that you are buying a cPanel hosting because it will give you an easy interface and options to install the script for your blog.
Also, with most of the web hosting companies, if you choose to pay together for the entire year, they offer the domain name for free. So, choose the best hosting company and then register the domain together.
When you are done with both, you will be given two or more Name servers, which you need to enter in the Domain admin panel and wait for a few hours so the website can be set up.
– Installing WordPress for Your Blog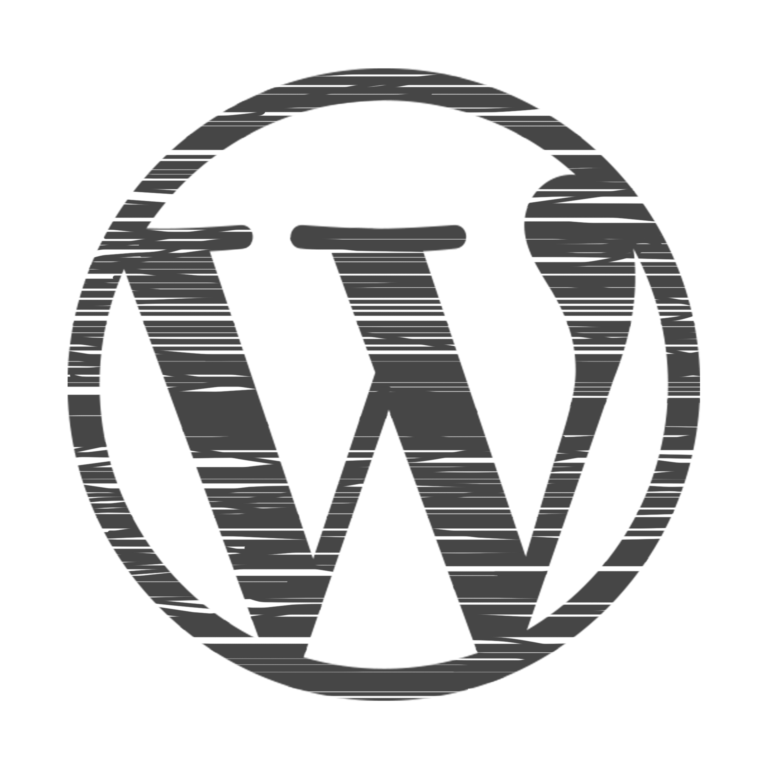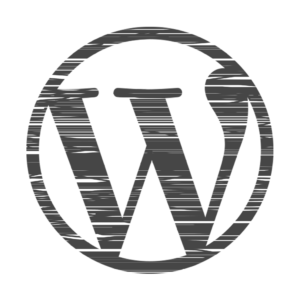 The reason why I asked you to choose cPanel hosting above is that you get an easy way to install WordPress. And if you want to know what WordPress actually is, it is a platform on which your Science blog would run. It comes with several possibilities, the ability to support themes, plugins that make the interface and navigation better.
To install WordPress using cPanel, you will have to find a tool called Fantastico or Softaculous and under them, you get direct options to install the entire script using a few clicks as the cPanel does most of the job.
If you don't find such options, don't fret because you still aren't going anywhere. It is not very hard even manually but you will have to follow a proper guide for the same.
– Choosing the Best Science Blog Theme
For any blog, the magazine themes do look good because they are well customizable and you can easily make them look matching to the blog's content. But, if you are serious about your Science blog, you better look at some very specific themes that not just look attractive but also are well matching your content.
Here are some of the good themes you can check out for your Science blog.
A very perfect theme for your science blog, Albertino is more like a portfolio theme for scientists but you can choose to change the look of the home page and show the blog content on the home page.
#2 Innovation+science 2 – Advanced WordPress Theme
This is a very customizable theme with options for sliders, galleries, and almost everything, and the theme is very much worth the money you spend on it. If you don't find it easy to edit it, you should look for a designer who can help. This item is no longer available.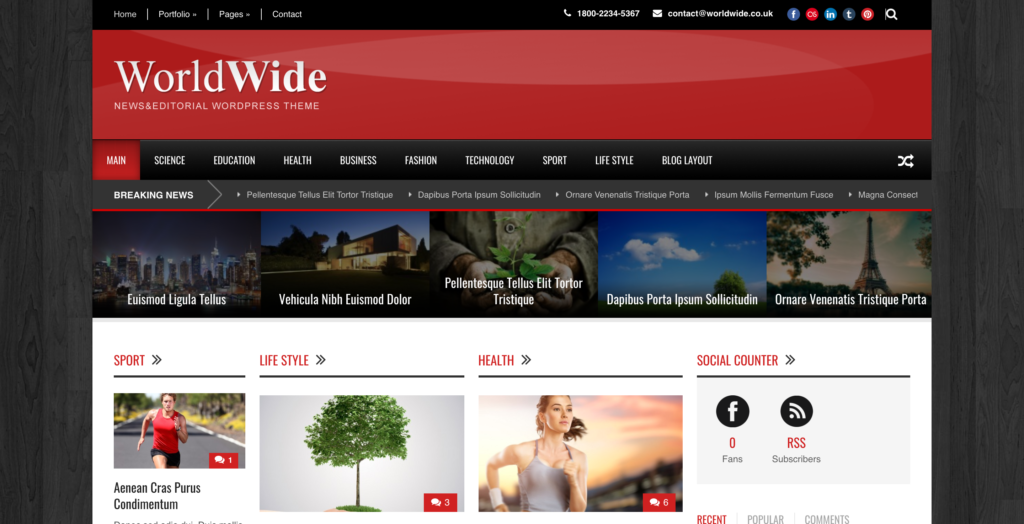 World Wide is a premium magazine that offers everything you would want from a design for your science blog. It comes with seven blog styles to choose from, and even for the sidebar, there are five different options to choose from. The theme looks lovely, classic and heavily loaded for geeks.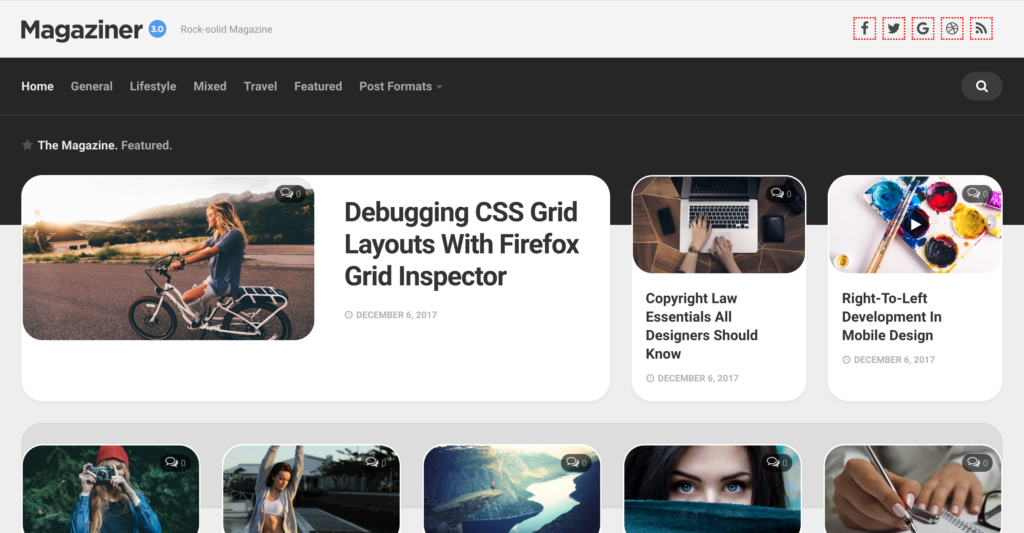 Magaziner could be a certain choice for science blogs when the blog has become heavily loaded with content and needs a super looking design that complements the content of the blog.
– Installing Plugins on Your Science Blog
Plugins are an important part of a WordPress blog because they bring in a lot more functionality than what your theme already does. There are plugins that prevent spam from entering your blog, for example, the Akismet plugin, and plugins that help in SEO, for which you can install WordPress SEO by Yoast plugin.
Also, for your science blog, some plugins like Tablepress, Related Posts by YARPP, etc. that would enhance the user experience. Tablepress plugin for WordPress would allow you to post tables within your posts.
Another important and useful plugin to install is AddThis or SumoMe, both of which are social sharing plugins, and you can choose one of these as they provide almost the same functionality. Since we are talking about a science blog, people who read your science posts might find it useful and would want to share that on social media, thus you need to give them an easy option to do so.
– Tips for a Perfect Science Blogger
Congratulations. It might have seemed hard for the first-timers, but if you are reading this, you have done well so far and were able to get your blog running, which is the most important. You can have the command on your language and writing by impressing your readers with time, but there are a few important things to understand and follow if you are new into this.
Be simple, not a scientist – Whatever you can be in your lab, when writing online, make sure the language is easier to read and understand. Even with the scientific talk, try to keep it simple because not everyone who will read your blog will understand the terminology easily.
Engage with your audience – Even if not in the beginning, you will see people commenting on your posts because this is a science blog and you might see similar minded people commenting and asking for tips and if you don't give them, you are losing not just the readers but also the respect from your readers.
Be regular – Your readers look up to you for sharing some wonderful knowledge, and that knowledge is the reason why you had decided to open a blog. If you are not regular, that reader might lose interest in visiting your blog from time to time when there is nothing new updated regularly.
Check out some similar sources as inspiration – It isn't only with the science blog but also with every blog category out there, you will already see several blogs being run by known names. Rather than looking at them as your competitors, you can get inspired by them, as Blogging, in the end, is fun and a learning experience.
Now, you know where and how to begin. Get exploring, and share the explorations on your science blog! Good luck.