Instagram is a social media platform that continually delivers a mammoth of features for advertisers, marketers, and content creators.
While several other Instagram features are rapidly evolving, nothing is more inherent in this digital marketing world than Instagram views.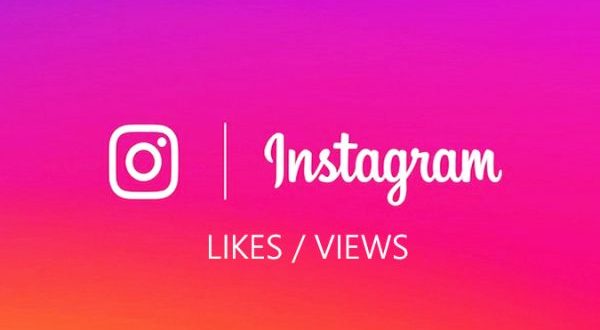 Whether it's social media demographics, algorithm updates, or memes, you need to stay on top of every change in this scene to stay ahead of the curve.
There are lots of elements that come into consideration when Instagram algorithms decide what should be treated as a "view."
With the constant updates, lots of content creators on Instagram still wonder what should be counted as a view for every uploaded video.
In this piece, we'll highlight what you need to know about Instagram views as well as the latest marketing trends to watch.
What Counts asA View?
When it comes to videos, there's much controversy on what should add up to your views.
When a user watches a video for more than 3 seconds, you'll get an additional count of views on your video.
This means that the number of views you have represents the number of users who've played the video for more than 3 seconds.
Since Instagram attaches lots of weight to user engagement, you'll not get an additional view when someone watches your video for a period of fewer than 3 seconds. Primarily, the algorithms would depict that the viewer isn't interested in your video and that they would instead scroll to another one.
Another item that has lots of controversies is whether your video will be counted as a view when someone watches it without sound. In this case, your video will have additional views when someone watches it with or without sound.
This same rule applies to Instagram stories – you'll get an additional view when someone watches it for more than three seconds, with or without sound.
Does My View Add to The Total Views?
Admittedly, this question is one that comes in the mind of everyone wondering whether their view will credit the total number of views.
Watching your video for over 3 seconds would add it to the number of views.
However, if you don't watch the video for this time frame, Instagram won't add it to the number of views.
Multiple Views
Some Instagram owners are oblivious of how multiple views work, and they try to encourage their followers to view their posts as many times as possible.
When your audience views the video for three seconds or more, Instagram counts one view from that account regardless of the number of times the viewer has watched it.
In other words, a follower could watch your post a hundred times over, but it would only be recorded as a single view.
Benefits of Instagram Views
In a nutshell, Instagram views are the secret sauce to beating the algorithm and helping you connect with your audience.
High-ranked story viewers are typically people who would view your profile, photos, without necessarily liking or commenting them. However, when it comes to videos, the viewers would go out of their way to scrutinize your profile, check all you have to offer, and, most importantly, follow your profile for daily updates.
If a vast majority of your followers are composed of outspoken brands, you'll undoubtedly have the upper hand in casting out your net further. This is because they would help you connect to a broader audience by acting as a bridge between your content and their subscribers.
One thing to remember is that being followed by brands may give your business a devastating blow in the sense that they'll more likely "steal" your marketing strategies, modify them and use the same for their audience.
Besides, if you prove to be so good, they will blend your ideas with theirs and create a strategy that may outshine yours.
Once you have enough likes and you connect with your valuable audience, who would market and advertise for you would certainly elevate your business to the next level.
Conclusion
Reaching out to a large audience on Instagram can be daunting, especially if you don't have enough views.
In a landscape flooded by online businesses that are using the latest tools to create incredibly captivating videos, staying afloat can be intimidating if you don't use the right strategy.
Overall, ensuring you provide engaging content and 'courting attention' to get views would undoubtedly work to your leverage.