There are many cell phone spy apps but like all other services, not all are made equal. Some are expensive and offer a limited set of features, while others promise more than they can deliver. On the other hand, some are primarily designed for parental monitoring while others are designed for employee tracking. However, some apps offer a list of features that can suit your needs whether you are a parent or an employer. XNSPY holds a reputation of being one such app. In this article, we will review the features available with the www.XNSPY.com cell phone spy app, explore how to install and use it, and list its pros and cons. So let's get started, shall we?
XNSPY pricing and compatibility
Pricing
There are two different subscription versions available with the app. The basic version, which offers a limited set of features, costs USD 4.99 per month for the year-long subscription. On the other hand, the premium version, which includes all the features available with XNSPY, costs USD 7.49 per month for the same period. We recommend the premium version because there is a small price difference compared to the extra features that you can use.
Compatibility
XNSPY is compatible with all Android versions running on versions 4.0 and above. For iOS, the app supports all versions above 6.0.
Let's take a look at the list of features available with the app, and how useful they are.
XNSPY features
Telecommunications monitoring
The XNSPY cell phone spy app can be used to monitor all calls made to and from the phone. This data can be accessed through the call log that details incoming, outgoing, and missed calls, along with their date, time, and duration. All calls can also be recorded and downloaded. Similarly, all sent and received messages can be viewed remotely, even those exchanged via social media or instant messaging apps. For example, XNSPY will monitor WhatsApp, Facebook Messenger, Viber, Skype, Tinder, and others. It's a useful feature, especially for parents.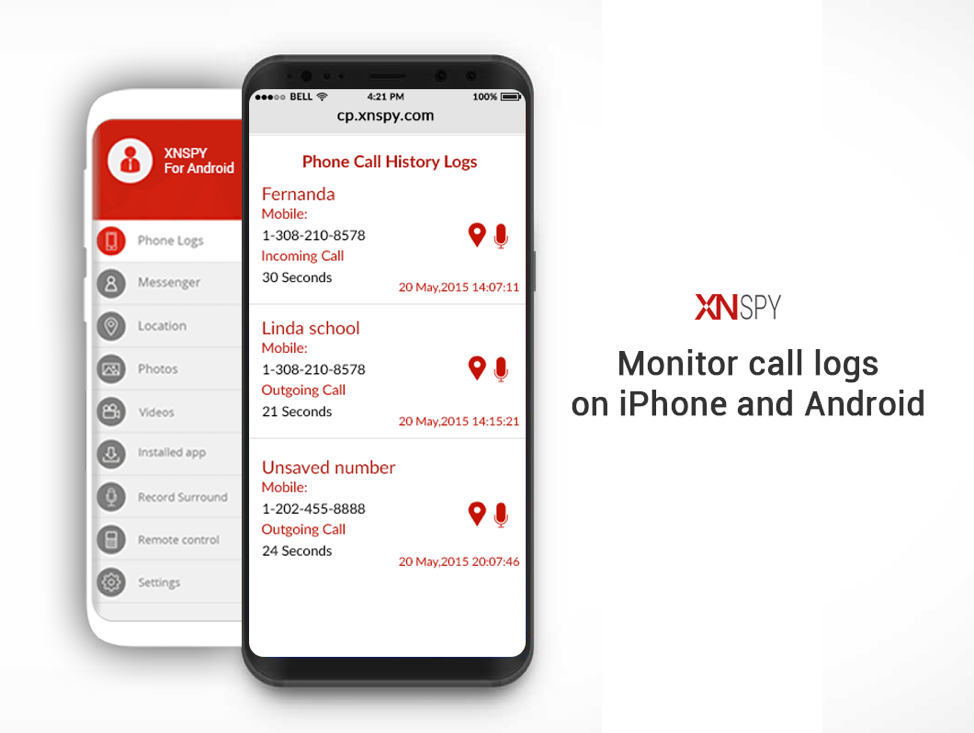 Location tracking
You can use XNSPY to monitor the location of the phone in real-time. You can also access the location history which allows you to track routes. The geofencing feature can be used to mark specific locations and stay alert if they enter or leave the area. Parents can use this feature to prevent their children from going to dangerous streets or pubs. On the other hand, this is a very useful feature for employers in the logistics, transport, or service delivery business as the live-tracking feature enables them to make changes along the way.
Web activity monitoring
The app can be used to monitor all web-based activities such as all bookmarked pages, exchanged emails, and complete web browsing history. However, one limitation of this feature is that there is a content filtering system in place to block inappropriate websites. Parents will have to invest in a separate app to prevent inappropriate use. Employers can use this feature because it can help them chart a picture of employee productivity.
Multimedia access
Go through all multimedia files stored on the phone. This includes all images, videos, and audio files. This content can be downloaded and viewed remotely as well. You can access calendar entries as well.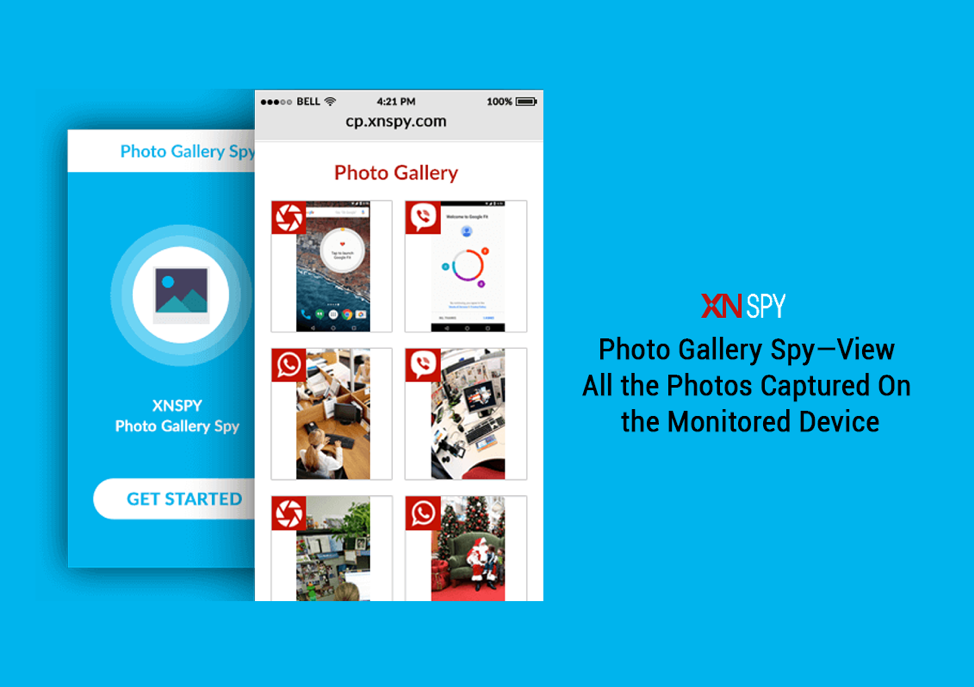 Phone remote control
You can use XNSPY to remotely control the phone. You can turn on the microphone and listen to the surrounding, or take screenshots of phone activity. You can lock the device, view/block installed apps, view contacts, restart the phone, and even delete all data in case of theft. The microphone and screenshot feature is a bit on the intrusive side. However, app control and device use feature can be used by parents to limit screen-time. It's also useful for employers seeking to boost productivity.
Instant alerts
The instant alert feature is among the best available. You can add specific words, locations, or contacts to the app's watch list, and XNSPY will immediately notify you if there is any related activity. So for example, if a term such as "pornography" is added to the list and there is a text message or web activity related to it, the app will send out an alert straight to your email address. This feature can be used for specified contacts and locations as well. This way, you can stay alert to the important things without having to monitor and track them at all times.
Additional features
Additional features available with XNSPY cell phone spy app include a keylogger that logs all keystrokes, a Wi-Fi logger that tracks all connected Wi-Fi networks, details reports on device use, alerts on SIM card changes, and others.
Bear in mind though, that some of the aforementioned features require you to root or jailbreak your Android and iOS device, respectively. The XNSPY website details this information, so make sure to view the feature list before you purchase the app.
Now that we have reviewed the features provided by the app, let's take a look at how to install and use XNSPY.
XNSPY installation & use
The installation process is different for Android and iOS devices so we will review them separately.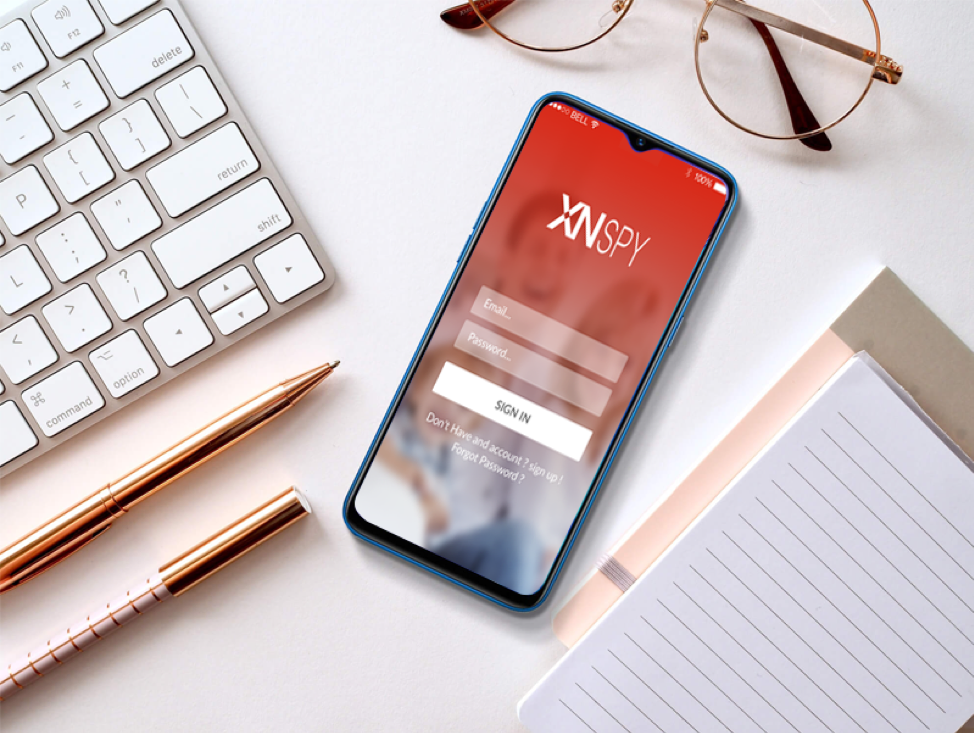 Android
Step 1: Visit the XNSPY website, select an appropriate subscription package and make the payment.
Step 2: You will receive an email that contains the download URL, your XNSPY login credentials, and instructions on how to install the app.
Step 3: Use the URL to download and install the app on the phone you wish to monitor. You only need physical access to the phone to install the app and all monitoring after that can be performed remotely. The installation process itself does not take more than a few minutes.
Step 4: Wait for 24-48 hours so the app can transfer data to a remote server.
Step 5: Visit the XNSPY website and log in to your account with the credentials provided in the email.
Step 6: You can now access the XNSPY control panel. All data and device control options can be accessed via the menu.
iOS
Step 1: You do not need physical access to the iPhone to install and use XNSPY. However, you need the Apple ID and password for the device you want to track. Also, you need to make sure that the iCloud backup option is toggled on for the device. You can easily do so in the settings menu of the phone.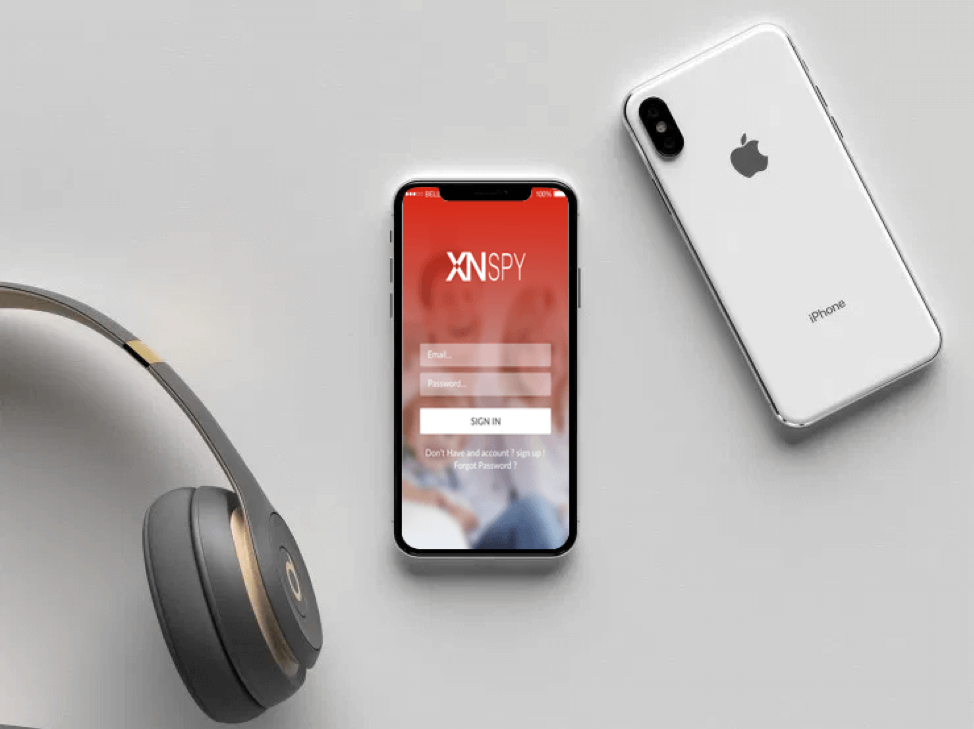 Step 2: Head over to the XNSPY website, make the payment on your chosen package and wait for an email to obtain your credentials.
Step 3: Log in to your account with these details and access the menu.
Step 4: Select the iOS option when prompted for which phone you want to monitor.
Step 5: Enter the Apple ID details.
Step 6: You can go through all the data once these details are verified.
Pros & cons
Let's summarize some important advantages and disadvantages of the app.
Pros
XNSPY offers the most comprehensive set of features.
The app is among the most affordable monitoring solutions currently available on the market.
The instant alert feature is unique and notifies you immediately so you always stay alert to everything relevant to you.
Cons
Some features require you to root or jailbreak the device.
There is no content filtering system in place to block inappropriate content and parents would need a separate app for the task.
Features such as microphone remote control or screenshots can be a bit on the intrusive side.
Verdict
Overall, the app scores top marks for compatibility and affordability. While some important features such as content filtering are missing, the app offers a wide array of features to suit your needs whether you are a parent or an employer. When you compare it with the other monitoring solutions available on the market, XNSPY is arguably the best cell phone spy app for 2020.