uTorrent was for a long time, the most popular and trusted torrent client by a significant difference until they started including mysterious third-party software. A specific uTorrent version had a controversial issue with embedded crypto-miner bloatware. This shady software smuggled into your computer used your resources to mine cryptocurrency.
Older versions also came with spyware found on their installation bundle, which pushed many loyal users away. uTorrent learned the hard way and stopped including this type of harmful software. Nowadays, although the client still comes with ads, it is considered fast and fully-featured.
But you came here for the answer: Is uTorrent safe?
We will not give a definite yes or no answer. Its safety depends on you. How you use it, how you optimize it, and how careful you are while installing it. To learn more, keep reading.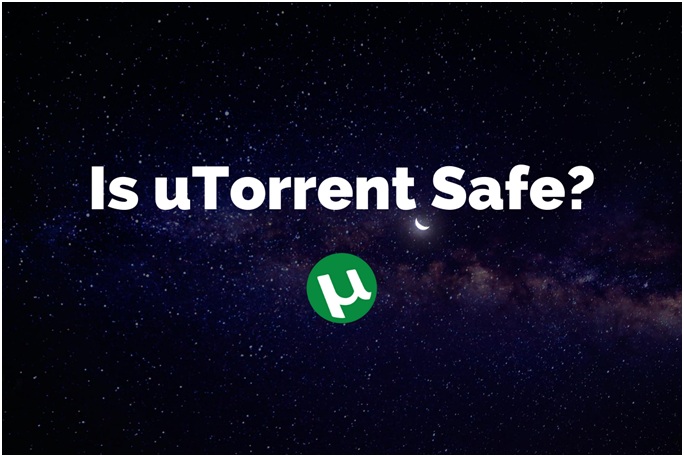 What's safe in uTorrent, and what is not?
uTorrent has been the defacto standard torrent client for such a long time. People loved it because it was minimalistic, very light, and worked flawlessly. Today, uTorrent client is owned by BitTorrent Inc, the same company that develops the BitTorrent client. In fact, both clients are very similar.
The uTorrent client has suffered many changes — the company that runs it took it into another direction. After around version 3.4.2, which contained highly invasive bloatware, their legitimate users stopped trusting it and switched to other clients.
What's safe in uTorrent?
If you are careful throughout the installation wizard, read it carefully, and uncheck whatever is trying to be installed, you would not have a problem with uTorrent. The older uTorrent version, 2.2.1, is considered the safest, fastest, and lightest.
What's unsafe in uTorrent?
There are some uTorrent older versions known to have come with spyware and bloatware, such as the case of the Bitcoin Miner. An already discontinued version (3.4.2) of uTorrent came with an installer bundle from Epic Scale, that according to many uTorrent users, used their computer resources to mine cryptocurrency. This intensive computing process makes money on behalf of your GPU and CPU resources.
Is uTorrent Safe for Torrenting?
It is not safe, with uTorrent, as it is with any other torrent client to download pirated copyright content from public sites such as TPB (The Pirate Bay) or RARBG. Similarly, depending on your country's data laws, your ISP might need to throttle your bandwidth connection, if it detects torrent traffic coming from you. If you insist on downloading torrents from public sites, use a VPN or a Seedbox to protect your identity from copyright trolls and your local ISP.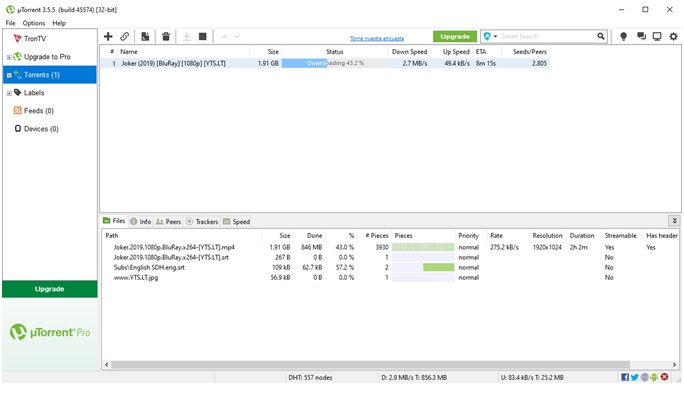 How to Make uTorrent Safer?
Aside from the bad cases of bloatware and spyware, uTorrent is a fantastic client. It comes with some features that are not available in other torrent clients. If you are concerned about it, you can improve its safety, by following the next recommendations. 
Read the installation wizard carefully.
If you are going to use uTorrent, be fully aware during the installation process. Going through the Installation wizard in a hurry will guarantee you will end up with unneeded antiviruses, new homepages, web browsers, etc. This is precisely how uTorrent makes money with ads and by installing third-party software.
Improve uTorrent's settings.
Aside from the ads and bloatware, uTorrent is a magnificent torrent client. It can be fully customized and comes with some fantastic features. When you learn how to fully optimize uTorrent, you can make it faster, safer, remove ads, avoid third-party software, and even reduce the resources consumed by your computer.
3. Torrents might contain viruses.
Use common sense while downloading torrents, read the comments from its previous downloaders, check its ratings, health etc. It is not typical for a media file such as mp4, mp3, or Avi to contain a virus. But be very suspicious of RAR, WinZip, EXE, and other similar executable files. If you insist on opening an executable, you may first, block its connection to the Internet with a firewall, scan it for viruses, use a type of sandbox to test it before opening it with your computer. uTorrent's premium version has an embedded virus scanner that could help you scan and quarantine potential harmful files.
Use an older uTorrent version.
According to many traditional uTorrent users, the uTorrent version 2.2.1 is the most stable, light, and doesn't include any ads, spyware or bloatware. Users claim that 2.2.1 version, was what gave uTorrent the best reputation, but after that version, everything went in a different direction— It started to become heavy, with full of advertisement, and hidden software.
The latest versions of uTorrent client, are known to be light and don't include any risky and invasive third-party software. But some users complain that the uTorrent client is still filled up with too many ads and bloatware.
Conceal its traffic.
You can make the uTorrent client safer and faster by configuring it. But if its surroundings, your network, the torrent server destination are not helping you hide your identity and make downloads faster, the torrent client is irrelevant. To avoid your local Internet Service Provider monitoring and tracking down torrent traffic, use a Seedbox to download torrents anonymously and at high speeds. You can also use a VPN, but make sure that they allow torrenting and that they don't keep any logs.