A blockchain is a decentralized ledger that records transactions on multiple computers worldwide. Once the transactions are stored in the chain, and it is impossible to alter them. Transactions on decentralized technology are faster, more secure, affordable, and transparent. As the popularity of blockchain technology goes up, many businesses are figuring how to introduce it in their operations. You can also enjoy the benefits of this technology if you identify the right blockchain development company to work with.
A blockchain development firm has a team of professionals and tools to help you develop your project on Ethereum, Binance Chain, Polygon, Solana, etc, to help accelerate integration and deployment. Here, we explore some of the services you should expect from a blockchain development firm.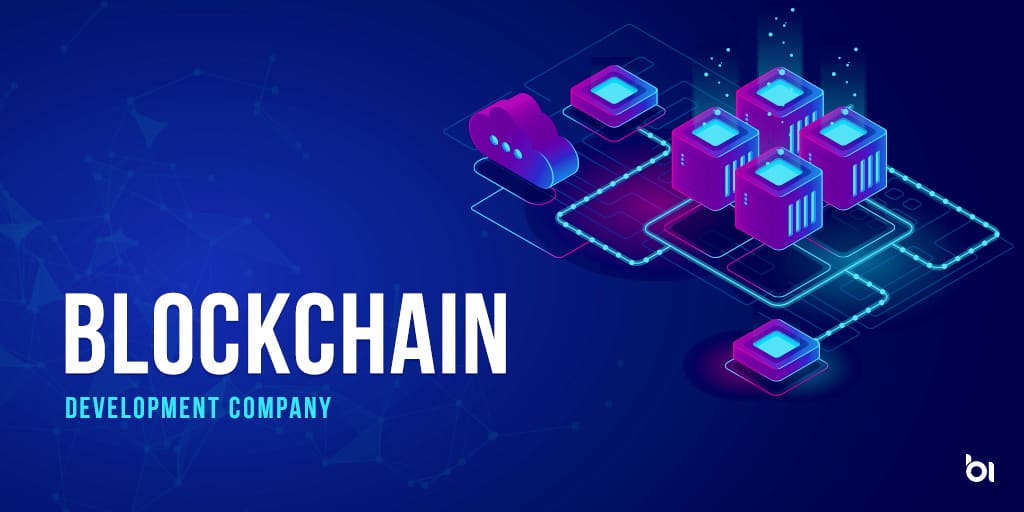 Smart contract development services 
Smart contracts are self-executing virtual agreements that run when predefined conditions are met. There are many ways of deploying these virtual agreements, such as crowdfunding and multiple signature wallets.
A smart contract is a set of computer codes between two or more parties that run on top of a blockchain and constitute a set of rules agreed upon by the involved parties.
Source: Hackernoon
Here are some key benefits of smart contracts;
Accuracy: A fundamental requirement of virtual contracts is to capture all terms and conditions in an explicit manner. And this removes the possibility of transaction errors.
Transparency: All the terms and conditions of the smart contracts are open to all the concerned parties. There are zero disputes once the execution of a contract is over.
Security: Automated agreements use encryption technology that makes them secure in the online environment.
Time and money-saving: Besides being faster, these contracts remove third parties from an agreement, saving vast amounts of money.
To reap the above-mentioned virtual agreement perks, you must choose the best smart contract development company in the market. Many blockchain development companies offer smart development services. Here are the key features to consider when selecting a blockchain development agency offering automated agreement solutions:
Smart contract architecture: ensure that the company you're evaluating observes the best practices by developing a bug-free automated agreement architecture.
Blockchain platforms: the best smart contract developer creates the virtual contract on various platforms, such as Ethereum, TRON, EOS, Binance, polygon, etc.
Smart contract design and development: each business has various needs. A smart contract developer must evaluate your company's specific needs and create a bespoke smart contract solution that meets them.
Intelligent contract optimization: An experienced, smart-contract creator can optimize it before deployment to help a customer save gas fees.
Wallet development services
Crypto wallets are a critical element of virtual currency trading. By taking advantage of blockchain technology, a blockchain development company can create crypto wallets with multiple functionalities. Customers use these wallets for the safe storage of their digital assets. The best blockchain development company uses the latest technology to create a superb product and reliable product. If you're evaluating a company that offers crypto wallet development services, here are the things to consider:
Reliability: the best company should offer safe and secure wallet development solutions to each customer.
Customized services: the blockchain development firm must offer wallet development solutions that meet each client's business needs.
Customer support: The wallet development firm you choose must offer white glove 24/7 customer support services.
Experienced team: a professional team can deliver the best wallet development solutions that meet customers' needs. 
Development of crypto exchanges
Cryptocurrency exchanges cater to the needs of various clients. The best blockchain development company must offer user-friendly crypto exchange apps designed for both web and mobile users. Such apps should feature different trading modules and pairs with an integrated crypto wallet. The main types of services to expect from a blockchain development company concerning crypto exchanges include:
All kinds of crypto exchange apps: The apps should be scalable and seamless to support any communication logic a client may require.
Centralized blockchain exchanges: Here, the trading procedure is facilitated by a central authority.
Decentralized P2P crypto exchanges (DEXs): These are agreement-driven exchanges that allow users to handle transparent and trustworthy peer-to-peer deals without third parties.
Blockchain consulting 
A blockchain development company offers consultancy services to clients. Here, the developer will evaluate the goals of a business to determine the best blockchain choice for its needs.
Final words 
Blockchain development services have become critical as the technology has caught the attention of many businesses. Different companies wish to integrate blockchain technology into their operations to reap its multiple benefits. It's important to find a blockchain development company with years of experience that offers different blockchain development services at an affordable rate.