Writers know the challenges of sitting for hours brainstorming ideas and coming up with outlines. With the increased demand, creating quality content fast and effectively need advanced technology. However, AI copywriting tools like Jasper AI can help businesses produce content in less time while ensuring quality. Companies and marketers must stay ahead of competitors by adapting the latest technologies. AI is everywhere, from sales forecasting to predictive analytics and chatbots.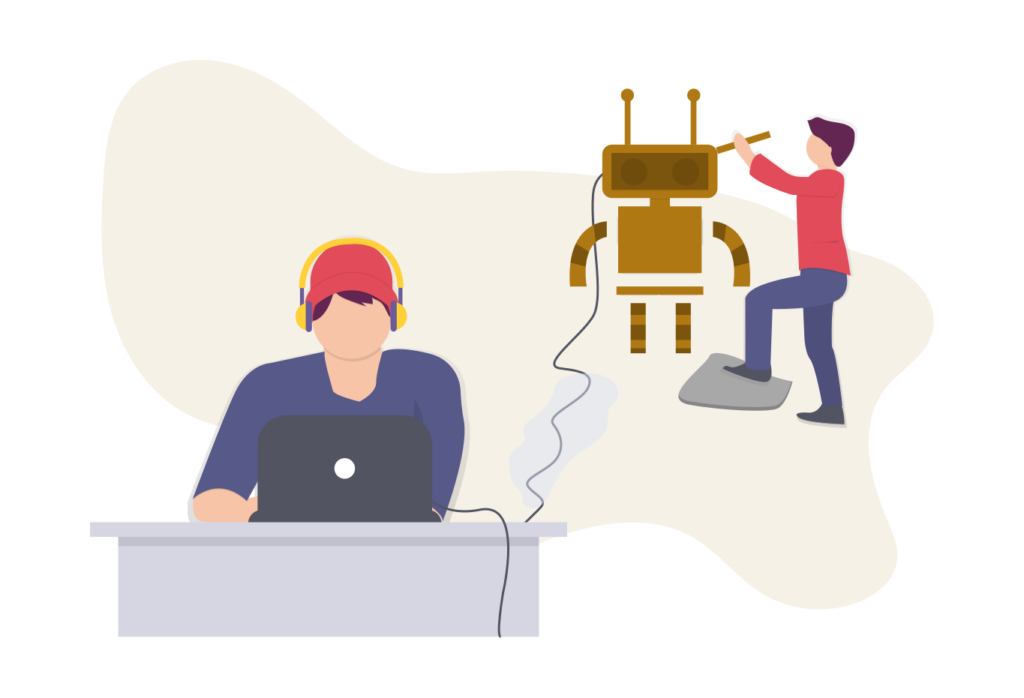 Copywriters can incorporate these tools to produce content in less time. With several AI copywriting tools in the market, choosing can be challenging. They have different levels based on their ease of use and complexity. A copywriting tool like Jasper AI can give an advantage to businesses that want professional content without hiring someone. Copywriting tools are getting popular daily, and companies can achieve a lot by using them. Understanding the features of an excellent copywriting tool is essential before making a purchase.
Features of a Quality AI Copywriting Tool
Writing assistant tools can help produce content for blogs, emails, social media posts, ad copy, product descriptions, video scripts, etc. Here are a few things you should consider to get AI writing assistant for businesses.
Content Quality
Look for tools that will help writers with quality content. You will have an entire blog post ready in no time. However, editing and reconstructing the produced content is recommended to make it more meaningful. It can help you cut down more than 50% of a writer's time. Also, check that the tool you purchase can produce long-form content. Your best bet is an AI writing assistant like Jasper AI that helps with short and long-form content.
Entering the inputs in two different software will offer different results. Hence, it is essential to check the content quality before getting one.
Number of Templates
Many software provides 8-10 templates, while some offer more than 50. Always opt for tools with a higher number of templates. An AI assistant with 50+ templates would be suitable for a business. The templates can create content from emails and blog posts to product descriptions. Some software also has different versions of single templates providing more options. However, ensure that the template offers are in sync with your target industry. The templates will surely make your writing task more straightforward and less time-consuming.
Supported Languages
If you intend to create content in more than one language, you must check if it is offered by the software you plan to buy. Tools like Jasper AI can write in about 25+ languages. Some of the languages provided may include English, German, Spanish, French, Russian, Romanian, Bulgarian, Czech, Danish, Swedish, Chinese, etc. Since it is the age of globalization and businesses are expanding across geographical boundaries, this is a crucial feature. Businesses can target customers in their native language and create more impact.
Additional Features
Another significant aspect is to ensure the software has additional features like a plagiarism checker, grammar checker, etc., to make edits faster. Some have commanding boss mode features that can make things quicker than ever. You can create content 10x quicker. Therefore, review the software before making the final purchase and choose the one with features like these. Not having these options will make your task slower, and you will do nothing but waste money by paying the bills for an inadequate AI copywriting assistant.
Words Credit
Usually, you are provided with limited words credit monthly for producing general content. If you plan to use the tool for creating short-form content, 20000-30000 word credits are enough for a month. Looking at credit structure to see which plans fit your needs is crucial. Some software offers unlimited credit; however, you must pay a little extra for such benefits.
Customer Support
Nothing can beat this feature when purchasing an AI writing assistant. Since the technology is new, one might need guidance before becoming a pro. A lot of them offer live chat and email services to help their customers in hours of need. Review the company's quality of customer support and make an informed decision.
These are some of the top things that must be on top of your mind while you are on your way to purchasing an AI Copywriting tool. The future of AI is bright, and incorporating these tools for business productivity seems more relevant than ever.
How Does An AI Copywriting Tool Work?
A vast dataset is used to train an AI copywriter. The skill is developed by reading and seeing the enormous amount of data fed. It is similar to how the human brain functions. Similar to how a 12-year-old child must be provided with adequate knowledge and information, the software also needs sufficient information to write on any subject. Industry-specific software is fed with industry-specific data to be more effective. For example, an AI assistant used for e-commerce is provided with data related to e-commerce.
The rule is simple, the more high-quality information it consumes, the more high-quality content it produces. If you are looking for an industry-specific tool, check with the developers about the details.
Final Thoughts
The growing popularity of AI tools is proof of how effective they are. Copywriters, SEO agencies, and brands find them highly beneficial. They can be effective with macro-level tasks by reducing the time in producing quality content. You no longer have to invest your time in repetitive tasks; all you need to do is refine the work. It helps people and companies with increased speed and efficiency. You will also see better consistency in the copies and uniform tone.
So, look for the best options in the market and review the one that aligns with your needs best. While it is unjust to say that AI assistants will replace humans, powerful collaboration can help with increased productivity and speed. Remember to review the content produced by the AI tool before sending it to the clients. Get a free trial of any of your shortlisted options and see the difference it makes.