With the sheaf of disparate startups coming to light, it's getting tougher to detect the genuine ones. Jason Cohen once quoted, "It's more effective to do something valuable than to hope a logo or name will say it for you." Hence, we cannot judge or comment upon a company's progress solely based on its hype or revenue generation. To know where a company stands, it's necessary to take into account a bunch of other offbeat factors as well. The funding, its business model, ideas, team, and the timing are the factors which hold a potential to make the startup revolutionize a marketplace, thereby leaving a lasting impact. The investors need to make sure that they invest with experience. They need to find people smarter than themselves. A startup that is dynamic and has all its hands on the deck to execute its vision is more or less unfeigned. There are many Initial Coin Offerings taking place in the market today. Mentioned below are some ICOs that can be trustfully funded.
AVINOC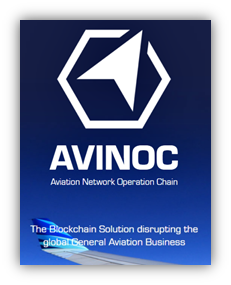 AVINOC is a renowned blockchain solution which addresses the major challenges faced by the General Aviation industry. Every user of AVINOC holds a primary copy of all the pertinent information, thereby, making the global communication in the aviation business much faster and hassle-free. AVINOC makes all the obligatory data of staff availability detectable in a decentralized form. The ICO of AVINOC has started 2 days back and will continue till the end of this month. Their token sale can be quite reliably invested in, owing to their proven history of effectively managing different organizations spread over the world. Invest in AVINOC because the aviation industry really needs this!
DiscoveryIoT

Discovery is a Maltese IoT-based startup, offering worldwide solutions to Supply Chain Management issues by bringing together the technologies of Blockchain, IoT, Edge computing, and Artificial Intelligence as a single package. Their solutions are very affordable and hence the best in today's market. Addressing an enormous $1 trillion market, this startup is quite ambitious in its scope. In today's era, Supply Chain Management is an extremely pertinent process in every industry. Discovery is a living solution to major supply chain problems and it also ensures a brilliant return on investment.
Their ICO can be blindly invested upon as their roadmap is very realistic, keeping in mind their team size and goal for funding. Mentioned below are some salient reasons to invest in DiscoveryIoT.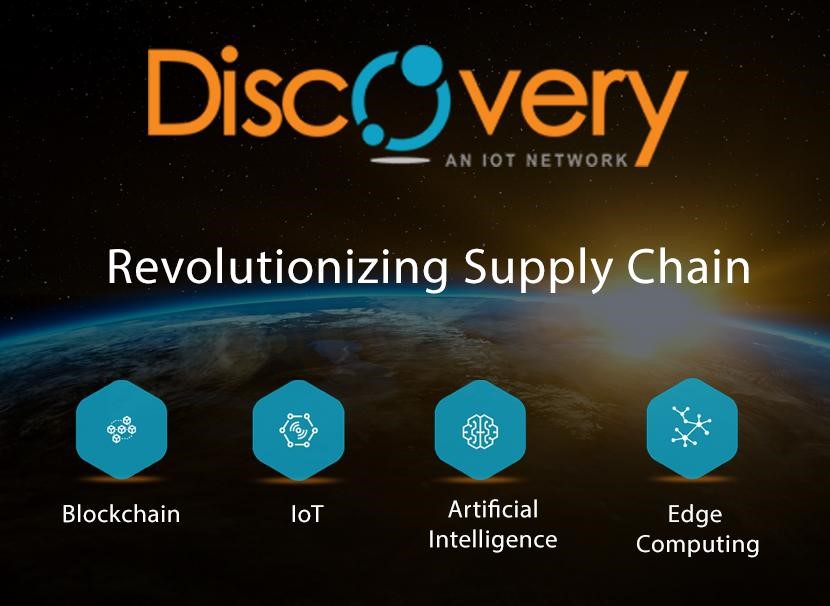 This solution has been built upon an already existing business. In 2017, the Discovery team already handled over 150 million pounds of goods through its supply chain, boasting of some of the leading consumer brands of the country as its paying clients. They are moving into the Blockchain industry for cost optimization and transparency.

This startup seeks to solve the most pertinent problems of the Supply Chain Management, such as stock-outs, product obsolescence, and loss of shelf space.

Statista

approximates the supply chain market to grow by 63.82% in the coming 5 years. To get rid of the tracking probm faced by this market, the Cliot tag introduced by Discovery will provide precise data by tracking products with smart Artificial Intelligence technology.

In order to accommodate the 20 billion connected devices in the year 2020, the IoT networks need to be made scalable. Discovery's blockchain 4.0 technology efficiently handles a large number of devices, alongside managing millions of transactions.
Their ICO starts in September 2018 and is definitely the best in today's market to invest in. Invest in them as this is undoubtedly the ultimate ICO to invest in this year.
Datareum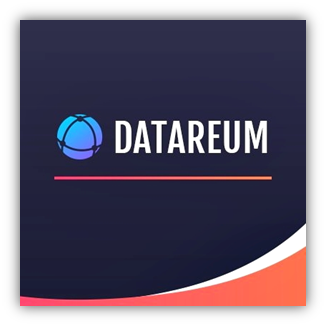 Datareum is a distributed marketplace which enables individuals to monetize their personal and private information by selling them directly to companies and researchers. It's built upon an Ethereum-based blockchain. The platform facilitates the peer-to-peer transaction of tactful data, safely and securely, without the risk of being hacked. By leveraging stimulant processes on the platform, Datareum assures the availability of an essential tool to the researchers magnifying the quality of custom information.
Their ICO is ongoing in July 2018 and you need to buckle up to invest in them. They have already acquired a vast network of relevant partners and also possess a large and  highly skilled team with prior experience in the specified industry.
Summarizing
Many Initial Coin Offerings (ICOs) are going on in the market today, hence it is tough to choose the correct one, to put your money into. The aforementioned startups, in our strong opinion, have the best chances of success, given the strength of their ideas and the team's execution capabilities. If you, as an investor, are keen on getting behind a passionate, well-thought-out, and worthy ICO campaign and also make excellent ROI, then these three would make a perfect fit.