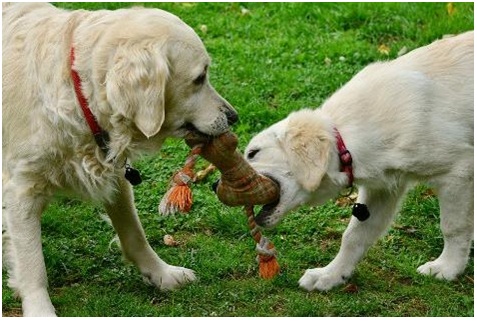 Parenting is demanding and rough for the ever-busy parents, and even for fur parents. Like any other sector, technology can make parenting for fur parents more fun and a bit easier. Fortunately, several pet devices exist that meet the needs of all pets. These gadgets range from spicing up fun time with your pets to scooping litter to feeding. You can easily find content touching on the top pet devices for busy parents from homework service.
Pet feeder
Busy parents are always worried about having their pets well-fed when busy or away. The pet should not die of hunger or starve since you are away for work. If you acquire the best pet feeder, you can set up an individualized feeding timetable for the pet. Due to technological innovation, smart pet feeders come with innovative abilities. Fur parents can deposit several types of beverages and food for pets. Set schedules are flexible, and the intelligent feeders can release a specific quantity of food at set times.
Consequently, pet owners may be away all day or even days for traveling professionals without worrying about the pets being hungry. The majority of pets acquaint themselves with smart feeders fast enough, mainly when they know, that is where food comes from. Therefore, the pet feeder is a welcome and convenient addition to a busy fur parent home.
Pet video monitor
For healthy growth, pets need food and your company. If you try to take the pet to your place of work, your boss might fire you, but you may bridge the distance between you and your pet with the help of technology. Smart monitors facilitate one-to-one communication between you and your pet wherever you will be, and typical pet monitors comprise a microphone and a screen. The screen facilitates you and the pet to see each other, while the microphone enables one-to-one communication. The majority of the monitors support HD audio and video qualities that make the experience realistic. Others permit you to record video for the pet. If the pet is conversant with monitoring technology, then training him or her on a pet video monitor is easy. Some advanced pet monitors come with motion detectors, which alert you when the pet is within reach.
Smart pet trackers
We use them to track pet's movements so that in case they get lost, and we can locate. Every owner of some pet knows the importance of pet trackers; they are fantastic additions to pet gadgets for fur parents. Besides tracking your per exact location, the trackers have additional capabilities, such as geofencing, that alerts you when the pet leaves particular boundaries so you can take appropriate action the soonest. The smart tracker also does health monitoring, and it tracks the pet's vitals to reveal if the pet is in danger or not. Smart pet trackers are too valuable to pet owners who have new pets as it facilitates pet training. It can train pets in places not to go and places to walk.
Smart litter box
Pet life is cushy and cute. The significant downsides of having a pet are disposing of off litter after the pet has finished the business; its odor and sight are not pleasant. It is the wish of every pet owner not to clean the pet's litter every time. Luckily, the technology, a brilliant self-scooping litter box, can help do the job. The smart self-scooping litter box removes the stool after the pet poop, it scoops the poop and places it in a plastic bag then seals it to cover the odor. Other smart litter box prototypes come with technology that notifies you when the pet poop.
Pet toys
Pet toy is a gadget that pet plays with if you are out and away. There are several kinds of pet toys, like smart pet toys and regular pet toys. The smart ones can interact with the pet in a manner that makes play two-sided.
Therefore, it is essential to note that pets like children are demanding attention. Smart pet owners ought to overcome the embarrassments of having a pet with technology. There are several pet devices, with an enjoyable fun feature about it and with a beneficial purpose. Depending on your absence from the house, you can acquire a varied range of pet gadgets for your pet. Some devices improve the hygiene of your home; hence it is necessary to have.