There is so much talk about cryptocurrency. This is very surprising as far as the investment world is concerned. The reason is that this investment system is no more than 12 years in existence.
But within this short while, the value of many digital assets that use Blockchain technology has increased. Bitcoin, Ethereum, and several others fall into this category.
But despite the positive reports from investors, you should know that the market can be very volatile. This is especially with some crypto assets. So, the stock market is not the only thing you should be concerned about if you are worried about the volatility that comes with investing.
For instance, the two biggest digital currencies (Bitcoin and Ethereum) have experienced a value decline of late. For more on this subject, you can visit: https://www.cnbc.com/2021/05/19/the-crypto-collapse-heres-whats-behind-bitcoins-sudden-drop.html
So, does this mean you should rule out investing in cryptocurrency?
Absolutely not! You should not even think in this direction. This is because the advantages of this Blockchain investment system far outweigh its disadvantages. Other than this, there are ways to figure out the right digital currencies to invest in.
We will shed more light on this here and advise that you read through. This is so that you can make the most of cryptocurrency investment.
Tips to Help You Invest in the Right Digital Asset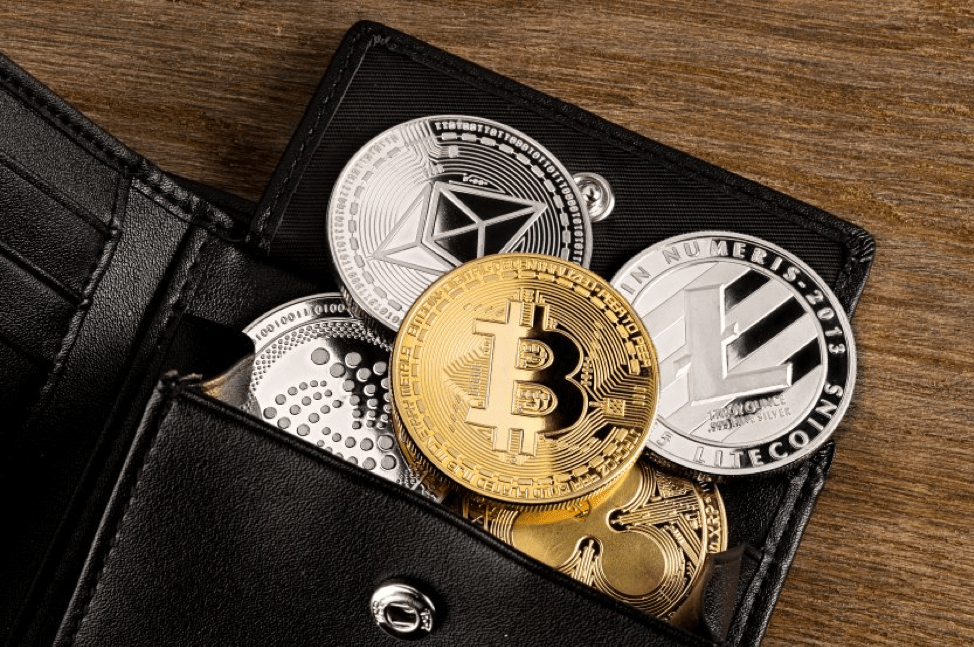 The truth is that you cannot know every digital asset that uses the Blockchain technology system and allows for investors. This is because there are so many of them. We are speaking of thousands of them. But even at that, you can make the right decision among the many options by doing the following things:
Go with a Technologically Advanced Option
Do not forget that technology is the core of the Blockchain system that cryptocurrency is hinged on. This is why you need to make sure the digital asset in question offers the best of technology.
This is one thing that would make it outstanding from the other options and drive attention to it. Just so you know, there are options that are great at this. For instance, there is now the possibility of using your excess internet bandwidth to get digital coins. You can go to PKT pal for more on this subject.
An Option with a Huge Following
Have you ever asked yourself how returns are made through crypto investment?
This happens when (a limited amount of coins) are mined and get demanded. The degree of demand for the digital asset influences its eventual value to a large extent. Although there are other determinants, this is one of the strongest.
So, going for an option that is highly followed by people is advised. This is because more demand increases the value of the digital asset.
The Track Record
Most things that happen in the Blockchain technology world are in black and white. For instance, you can get real-time updates on exchange rates. This is even though it is a decentralized system.
Well, you should take advantage of the high level of transparency. This is by researching the digital asset you want to invest in.
One key area of your research should be on the track record. Find out how well or badly the digital currency has done over time. This will help you make an informed decision.
On this note, we strongly advise that you stay away from options that show signs of sudden and sharp decline. More often than not, this is a bad sign.
People behind the Scene
Speaking of transparency, some things remain unknown in the world of Blockchain technology. For instance, the brain behind Bitcoin (which is the most popular and first crypto) is unknown. There are lots of speculations in this regard.
However, this is not the case for many other options. Profiles about the people behind the scenes can be obtained and studied. Well, you need to take advantage of this.
This is because the people behind the scene determine the fate of the digital asset to a large extent. So, make your findings and ensure you end up with the right crypto.
Diversification Is Wisdom
Some people have staked everything on one digital asset and have good news to tell. However, we consider this very risky and advise that you do not go down that route. It is a lot better to diversify. For more on this subject, you can check here.
However, you should not undermine the importance of research before investing in any option. This should not be taken for granted.
On a Final Note
There are many cryptocurrencies that you can invest in. However, you should be deliberate about choosing the right option because the prospects are not the same.
This is why we have shared some tips on how to make the right choice. We advise that you make informed investment decisions by making good use of this information.