Are you connected with your customers? You may have some great marketing campaigns and promotions for your existing customers, but are you connected beyond that? We are talking in terms of loyalty, brand affinity, long-term relationships, and much more.
Customer loyalty is essential to the longevity of business; research suggests that 80% of a company's profits are generated from 20% of loyal customers. In a world where products and services are increasingly heterogeneous, loyalty keeps customers coming back to you instead of choosing another brand.
So, how loyal are your customers? There is more to it than just generic product promotion. So, how to cultivate ties between a brand and its customers? The answer is Relationship Marketing!
In this article, we will highlight what relationship marketing is, how it is still working for food brands, and highlight a few companies with stellar relationship marketing. Read on!
What is Relationship Marketing?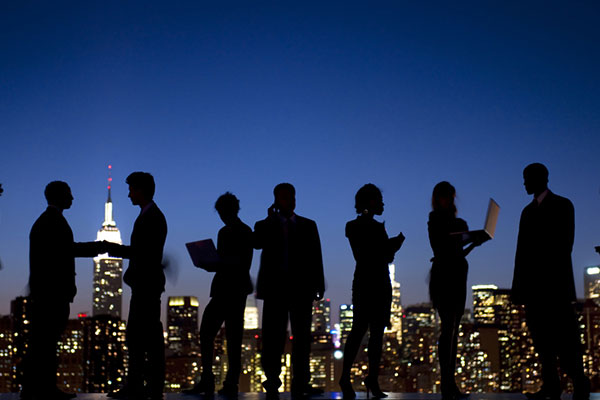 Relationship marketing is all about building personalized connections with customers. Relationship marketing focuses on customer loyalty, fostering engagement, and creating long term relationships with the customers instead of short-term sales and transactions.
With traditional marketing, the customer may choose your brand for one time but will not remain loyal to it in the future. Instead, they will research new options every time before they need to purchase a similar product.
On the other hand, if you have good relationship marketing, you can improve customer interactions and encourage their loyalty so that so people keep coming back to your business.
Relationship Marketing in Food Industry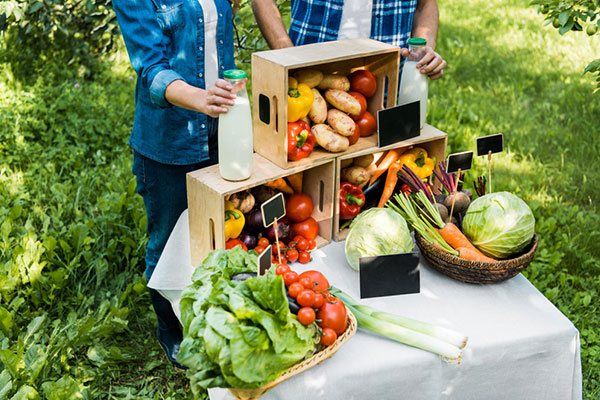 Any business must build a strong relationship with their customers and create a customer experience where your customers think their needs are being answered by the brand. However, relationship marketing is uniquely designed for the foodservice industry in particular. Let's break it down for you and state how relationship marketing is still helping brands in making their mark more than any other form of marketing.
1. Loyalty
One of the biggest perks of an effective marketing strategy is brand loyalty. Relationship marketing encourages customers to indulge in a long-term relationship with the brand and their products. It also results in consistent and preferential treatment. The result? A loyal customer!
The case studies mentioned at the end of this post are a testimony to the kind of brand loyalty that can be created with the help of relationship marketing.
2. Profitability
The longer the association between a customer and a brand, the more profitable the relationship between two. Through various marketing studies, it has been established that retaining existing customers is more profitable than acquiring new customers.
Relationship marketing provides you an opportunity to participate in cross-selling, which helps to increase the overall sales and profit. Not just that, goodwill created because of positive word-of-mouth also helps to lower the acquisition cost and positively impacts the profit.
3. Competitive Advantage
Product differentiation or competitive advantage is closely linked to Brand Loyalty. In this age of competition, a business cannot survive without product differentiation. What is it that you have that makes you better than the rest?
Relationship marketing provides a means to achieve a competitive advantage. By emphasizing on the customer feedback, marketers can determine what the customers want and tailor the products according to their needs.
This ability to serve the customers in a better way can help you differentiate your product and gain a competitive advantage over those who are not responsive.
4. New Business Ideas
Knowing your customers helps you in identifying what they want, it also helps you in coming up with new business ideas. Take a look at some of the most famous companies; they branch into other ventures after starting with one business because the new ideas come from the customer themselves and the information they gave.
5. Referrals
Referrals mean someone used your product or service, let's say someone ordered sushi delivery from your restaurant, and they loved it. What are they going to do? They are going to refer your restaurant to their friends and family and generate positive word of mouth. Testimonial marketing is a free form of marketing, and it costs nothing but provides incredible relationship marketing.
Case Studies
1. Domino's
For the sake of innovation and building customer loyalty, Domino's has taken its fair share of risks. Their series of ads called Pizza turnaround, where real domino's employees read out negative customer reviews, gained huge popularity among the audience too because of the promise of a new and improved recipe.
Furthermore, to tap their digital audience, they allowed customers to order pizza using a simple pizza emoji as well. These steps have cultivated a loyal and long-term customer base for them who now stick to their brand for their favorite products.
2. Starbucks
Starbucks knows what to do when it comes to relationship marketing. Their loyalty program is a big hit that allows customers to load money onto their Starbucks card. They reward the customers by providing incentives to them so that the customers keep coming back to them.
Besides their loyalty program, writing your name on the cup is also one of their moves to retain the customers. With all these tactics of relationship marketing, Starbucks has established a brand for itself and rules a major part of the business.
3. Lay's
Lay's has been on the top of its game to build relationships with its customers. Their "Do Us a Flavor" campaign on social media became a hit. They recently added a relationship marketing element to their campaign and incorporated fan tweets and submissions into a short video. The video responded to fans' flavor submissions directly.
Why is this a great example of relationship marketing? It's great because it directly puts the customer in focus as an individual. During the contest, they were not only able to highlight the excellent flavor ideas but also made the individuals special. That's a win-win situation for everybody!
Conclusion
That's it from our side! To wrap it up, relationship marketing is all about being proactive and connecting well with your customers to create healthy, long-term relationships. We have compiled multiple reasons why relationship marketing is working for food brands. What else, in your opinion, can help marketers to implement relationship marketing?