One of the devastating effects of the pandemic is the global financial havoc it has wreaked. A whopping 92% of small businesses said they had suffered negative consequences because of the pandemic (reported as of March 30th, 2020 by the National Federation of Independent Business). If your small business has been affected by the crisis, here are a few steps you can take to restructure your company and get it back on track.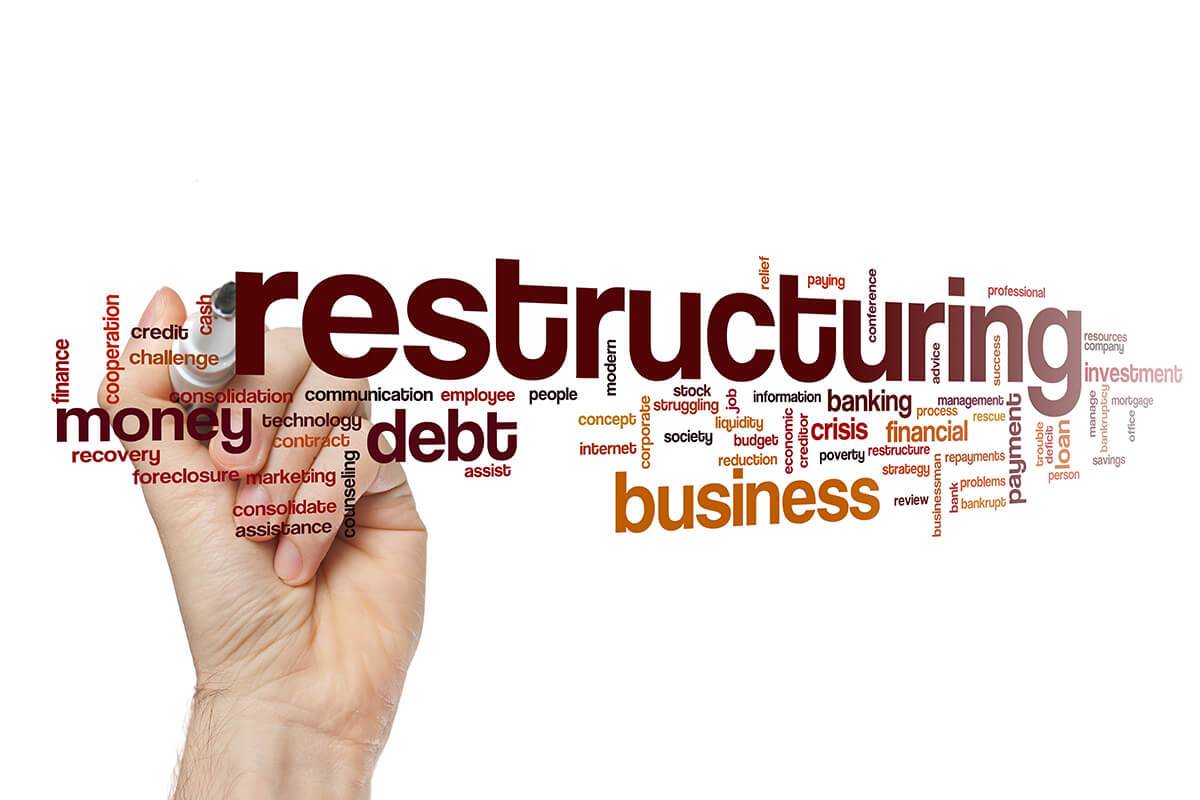 1. Assess your company's financial damage
Only a small percentage of companies have profited from the pandemic but before you presume the worst about your business, assess its financial status.
Assess how much financial damage the crisis has done to your business. Get your financial records and statements in order.This includes your cash flow statements, sales and information on profits/losses.
Compare your current finances with your finances from a year ago or before the pandemic. The comparison will give you a rough estimate of the damage done.
Consider other factors that might have affected your finances during the crisis (layoffs, cutbacks in advertising, marketing budgets and a loss of customers).
2. Protect your business with public liability insurance
As a small business owner, you must ensure that you take steps to secure the safety of your customers, clients, suppliers and the community where you operate. However, accidents are unavoidable and no matter how careful you are, there is always the risk of an accident occurring.
Public liability insurance protects your business against costly litigations, negligence claims, and lawsuits that are filed by clients, customers, and even members of the public against you for products that have caused injury, death or damage to persons/property. Check this article for more information on public liability insurance.
3. Revisit your business plan
While your business plan worked well a year ago, it will not be as effective post the pandemic.
Depending on your business type and industry, you might be required to make small tweaks, amendments, or even significant alterations to your business plan. For example, your customers might have changed over the last six months.
Your business might have relied on foot traffic to a brick-and-mortar store for sales in the past. Now you might need to consider moving your business online to accommodate customers who insist on shopping online.
The strengths you relied on in the past might not work as successfully now and in the future. Business goals will need alterations to ensure they are realistic in the current situation. For example, you might have to reduce your target revenue goal because your sales are down due to the pandemic.
4. Keep an eye out for trends within your industry
If your small business has been affected by the COVID-19 pandemic, the entire industry might have been affected as well. Keep an eye out for how your industry is coping with the pandemic and the changes it makes.
Watch out for what is happening with your competitorsand how they are dealing with similar problems.
Watch out for gaps in demand and supply and identify which gaps your company can fill as quickly as possible. That can help you reclaim your business, expand your customer base and maybe even enter new application areas in the market.
5. Don't be afraid to ask questions about the future
The pandemic has destroyed several businesses and if yours is one of them, your 2020 budgets and targets are obsolete now. So, what can you expect from the future? If you want to restructure your small business and move successfully into the future, you should not be afraid to ask difficult questions like
How long will this present situation continue?
Are people willing to spend their money on my business?
Will my prices work in the new market?
How can I increase sales conversions after the crisis?
The answers to your questions will help you come up with a robust recovery.
6. Fix existing loopholes in your business
Thanks to the pandemic, weakness within organisations have been exposed like never before. If you believe that your business was unprepared for the pandemic or that it suffered drastically during the crisis, then you know that there are flaws that need addressing.
List the loopholes your organisation suffers from and then rewrite your organisational goals based on these loopholes.
For example, a lack of technology might be a loophole. Technology played a significant role in containing the pandemic. So, if it is a necessary technology that is missing within your organisation, you might make it a priority to implement technology intelligence within your organisation.
There will be a new normal for businesses to follow. As a small business owner, a well-thought-out restructure plan will help you slowly ease your company into the new normal. A bit of tweaking of your existing business plan, superb public liability insurance, fixing existing loopholes in your business, and rethinking your organisational goals are just some specific steps you can make in the right direction.