Streaming has existed for a long time, but Roku was one of the first companies to use web-based streaming to make a device that works on its own and is controlled by apps. Roku has led to a significant change in the streaming industry. If you are new to Roku TV, this post might be helpful to you. We are going to cover important questions like, what is Roku? How does Roku TV work? And more.
What is Roku?
Roku provides a centralized user interface via which you can access both free and subscription-based TV programs and movies. It fulfills all of your entertainment requirements in one convenient location. It's possible to compare it to an iPhone in various ways. It gives you access to almost all available apps, and you can choose what you wish to install on your device before arranging them in the manner you choose.
Whether it's YouTube, Netflix, Amazon Prime Video, or any of the hundreds of other services, a Roku device enables you to view them. In addition, it gives you access to an enormous variety of specialized "channels" that broadcast everything else.
Roku is a company that now sells a variety of goods. These products include numerous iterations of the company's original streaming platform, smart TVs that come equipped with Roku's streaming software already installed for watching live TV, and more.
What is a Roku TV?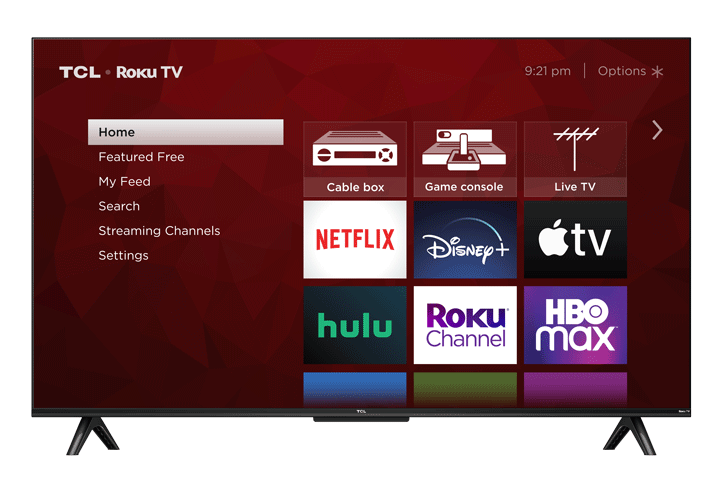 Roku-powered televisions are referred to as Roku TVs. Depending on the model, Roku TVs pack the entire Roku experience and control the TV's specialized functions, such as volume and channels, into Roku's user-friendly interface. Roku TVs are available at a variety of price points. That alone is enough to convince a lot of people that they need a Roku TV in their homes.
Why should one buy a Roku TV?
Most of these models are compatible with Dolby Vision, an HDR video format that has a superior appearance to the HDR10 standard. This is significant since Roku has only released a limited number of standalone devices that support Dolby Vision up to this point. These are the Roku Streaming Stick 4K, the Roku Streaming Stick 4K+, and the Roku Ultra.
Streaming applications like Netflix, Hulu, Disney+, and others want to be available on the Roku platform since that is where the customer is. This is because Roku has established such a large user base and is now the leader in the streaming market.
As a direct consequence of this, Roku has the most streaming applications available. There is a great likelihood that Roku will support whichever streaming service you subscribe to. Let's look at some other reasons why you should buy Roku TV.
When Roku first started developing its software, it did it with the end-user in mind. The layout is straightforward and intuitive, and you are free to organize and rearrange the apps and menu in any way that you see right.
Roku TV replaces the traditional remote control in favor of the Roku app. Simply enter the channel number or voice command you wish to use on your smartphone and start watching it immediately. Casting content to your television is also possible using the Roku app, just like it is with Google Chromecast.
In addition, it has a function called private listening that allows you to stream without the sound is quite loud. Simply plug in your headphones, and the sound will be directed solely to you. To make things even better, you can also have your other three pals join in using their mobile devices.
The speed of your internet connection significantly impacts how quickly Roku can load the video and audio files you have stored on it. Users that connect to the internet through cable or DSL will notice a significantly faster loading time. Users who have digital TVs and utilize the HDMI output on their Roku TV will also notice a speedier process of loading. This is because RCA technology allows for connections to be made to televisions that are far older than digital televisions. Roku's content will not be accessible promptly to users who are limited to a dial-up Internet connection.
Roku TV users will enjoy a high-quality video and audio feed that will play without interruptions. HDTVs make high-definition video content readily available and capable of being played back on time. Traditional TVs that employ RCA video/audio connectors will, however, observe a decline in the quality of both the video and the audio output from their devices. There is a possibility of graininess in RCA video footage. This is not because of the Roku streaming device but rather because of RCA technology. The visual and audio quality of Roku TV is always at the highest possible level.
Except for the few premium channels, Roku is entirely free to use. Because of this, pricing is one of the advantages of owning a Roku TV. On Roku's website, you can discover advice on cutting costs while using the device.
Roku has the potential to serve as a replacement for your current cable or satellite TV subscription, as we have detailed. You can also include Roku's free channels in your selection of streaming options.
Conclusion
When it comes to Roku TVs, there are a number of alternatives available, just like there are with any other type of TV. Roku TV is available for about every conceivable combination of screen size, resolution, and cost. When planning to purchase one, you should give consideration to this aspect initially. After you have determined the non-Roku characteristics, search for a Roku TV that is compatible with those specifications.
If you are wondering, 'Do I need a Roku TV if I have a smart TV? Then you may want to consider a Roku streaming device to access all Roku features that your Smart TV lacks. It is convenient as it can be plugged into any television and is very affordable.