You may think that applying for federal jobs as well as searching for them online is a complicated process with many aspects to consider. Listing of federal jobs on the main Federal employment website includes thousands of opportunities with benefits, generous pay, and work-life balance. The article explains the basic steps you should take to find the positions you need from a list of many competitive civil service vacancies with ease.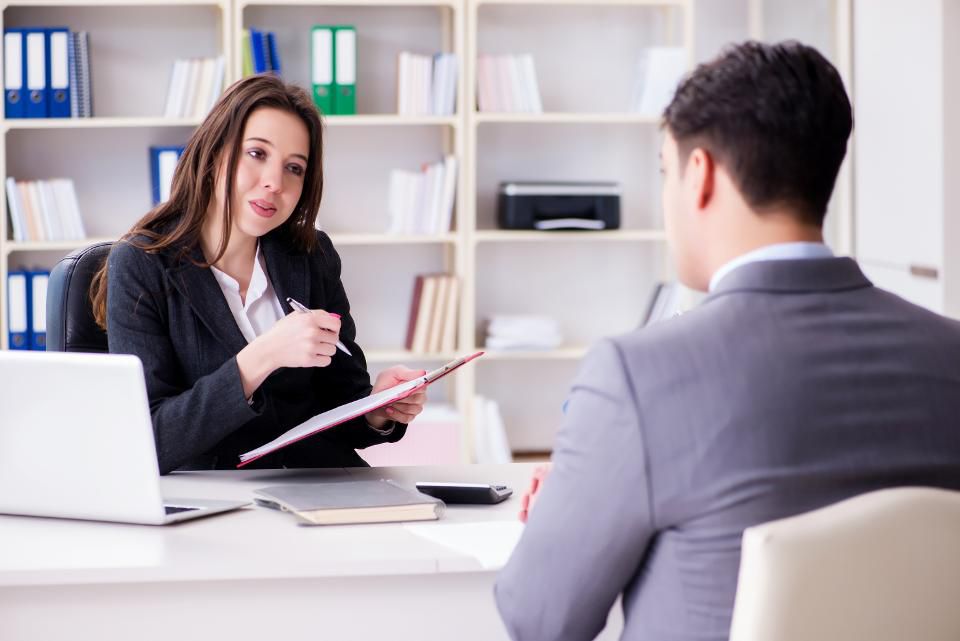 How to Use Official Site for Federal Government Jobs
There is a legal and official source for federal government job listings, known as USAJOBS. It comprises all vacancies government opens throughout the U.S. A and abroad. Though you can prepare a federal resume in advance to apply for a job through the federal agencies, this is the best and handy place to find online the actual employment information about job openings.
You can choose a position from listed titles and put in an application for federal government jobs. The site contains many informative sections, that are helpful when you search for:
Rules and principles of hiring by the government;
Jobs, being in high demand;
Federal positions for non-U.S. citizens;
Help while applying for govt jobs.
The Reasons to Create an Account
As soon as you create a personal account on USAJOBS, you receive an opportunity to save specific jobs or individual job searches that meet your interests and needs. As well, registration allows receiving emails and alerts for updates on new positions, fitting the specified search criteria daily, weekly, or monthly.
If you become a member of USAJOBS, it will become easier to apply for federal positions online, getting equipped with up to five resumes. Another good news is that recruiters used to search on there through a database of posted resumes, so the odds to become the candidate for the vacancy will enlarge.
The easiest way to create several good resumes off the reel is to involve a resume builder. The best recommendation here is to tailor your resume each time you apply for a vacancy. Note, please, in a case when several jobs you wish to apply for have similar titles, you should specify their requirements, they often vary between the postings. The option to upload any necessary documents, including a cover letter or a transcript, becomes available right after your registration.
How to Create an Account on USAJOBS
If you ever had an account on USAJOBS, your login and password will not work anymore. You need a new login.gov account for signing into USAJOBS and accessing the profile information.
There are several simple steps to create your account:
Create a login.gov account by pressing the "Create Profile" button on the main page — you need to do this once.
Put in your email address in the special field. It's better to use the same one as for USAJOBS if you ever had a profile with them.
Create and put in a new password in the text field.
Choose the "Sign in" option if you have an account or "Create an account" if you're doing this for the first time.
Select your first method of authentication within text messages, phone calls, an authentication application, a security key, or backup codes. If you are already a government employee, you may use a PIV card or CAC.
Choose another backup method of authentication, it will come in when you have no access to the phone.
Fill all data in your new profile or update your old one.
Start searching jobs on personal criteria.
Best Options for Job Search
After signing into USAJOBS, use the link "Advanced Search" to get the best options for a legible listing of federal jobs. You can find it under the "Where" textbox. One more way is to select "Advanced Search" from the "Search Jobs" menu bar at the top of the page. Now you can apply the desired search criteria.
Searching by Keyword
Either you search for a federal position in your home state or overseas, you are to specify the region, selecting it from the following state, country, or continent. Also, you can try custom listings of federal jobs, which are based on the zip code or keyword.
Put any keyword and get the best search results. It works if you include in your search the following things as:
Job title;
Department;
Agency;
Job location within a country;
Job location zip code.
Filtering the Results
You can filter the search results according to the desired. Go to the right side of the page of your search and apply the following filters to organize the listing of federal jobs:
Salary;
Pay grade;
Department;
Agency;
Series of job categories;
Work schedule (full-time, part-time, etc.);
Appointment type (permanent, temporary, etc.);
Security clearance;
Travel percentage;
Internship for students;
Entry-level for recent graduates;
Relevance.
A sheer volume of job openings may seem overwhelming. To tailor your search and apply for jobs successfully, use our recommendations. The system of government job listings and email alerts, if adjusted, will be able to provide more accurate updates of new vacancies according to your demands.
About the Author
Jim Madson
Jim is an executive resume writer who stays abreast of the newest trends in the employment industry. He develops high-performance federal resumes to build a successful career.