In recent times, it is hard to meet someone who has never heard a podcast, and rare to know someone who doesn't even know what it is. A podcast is one of the fastest-growing communication channels, and the US alone has over 62 million listeners each week.
The rising popularity has led to a massive surge in companies and individuals launching their podcast shows and channels. Today, there are over 54 million podcast episodes available worldwide, and 192,000 new podcasts have been launched in 2019 alone!
Unless you've been living under a rock, it is extremely rare to have not heard about podcasts. But despite its fame, many still believe that podcasts are mainly focused on music and entertainment. Podcast shows cover a range of topics, from politics, science, business, finance, healthcare, and even sports! In fact, sports podcasts are a rising trend and have been keeping sporting fans entertained and updated about their favorite game.
Sports podcasts come in many types and formats, usually combining a mix of daily sports news, updates, interviews with professional athletes and players, post-game analysis, insights into the upcoming games, and a lot more. With celebrities and top sporting brands entering the podcast scene, the choice for an ardent fan is vast. This makes it a great time to start following podcasts hosted by sporting legends and experts, for whom sports isn't just playing time, but a way of life!
The most passionate sports podcasts today
So, gear up, and tune in to some of the most surprising sports podcasts that will bring you the best in the world of sports at a time and place of your choosing:
1. The Dan Patrick Show
In the world of sports podcasts, which are dominated by sports analysts and journalists, Dan Patrick is a breath of fresh air. Dan is an American sportscaster, radio personality, and actor who hails from Mason, Ohio.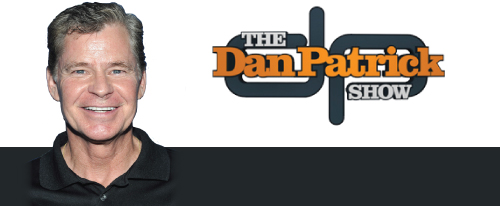 Dan worked with ESPN for 18 years before starting the Dan Patrick Show on radio and streaming it on multiple platforms. The show is broadcast on weekdays at 9 am ET on Premiere Radio Networks and also airs on his Youtube channel, radio, and podcast.
The podcast is music to the ears of sports fans, as it has Patrick some of the biggest names in sports and celebrities. Some of the stars from NFL players, Hollywood comedians, and athletes who have been on the show are Adam Sandler, Bob Costas, Charles Barkley, Reggie Miller, Kurt Warner, and many other famous guests.
The show is full of humor, pop culture references, and a unique take on the top stories in sports. Patrick brings his own perspective to the game and makes the show full of entertainment as well as great insights. So tune in to hear the top-rated nationally syndicated sports show by Patrick that will have you excited and get you all the insights for the upcoming games.
The show is 3-hours of interviews and discussions, providing in-depth news and analysis on sports like no other. It covers not just global sporting events and the national games but also brings a touch of the local sports to the forefront.
So subscribe now to the Dan Patrick podcast and get exclusive insider access to a host of A-list celebrities from the world of sports and entertainment.
2. Skip and Shannon: Undisputed
Undoubtedly one of the most popular sports talk show, the 'Skip, and Shannon: Undisputed' series premiered on Fox Sports in 2016 and has since been one the most-viewed sports show. The growing popularity of the show has also helped to create the sports, news, and society podcast of the show, where Skip and Shannon discuss the biggest stories in games for an unscripted and unfiltered show. The popular podcast is available Monday to Friday and is one of the top viewed sports shows, second only to First Take in overall viewership.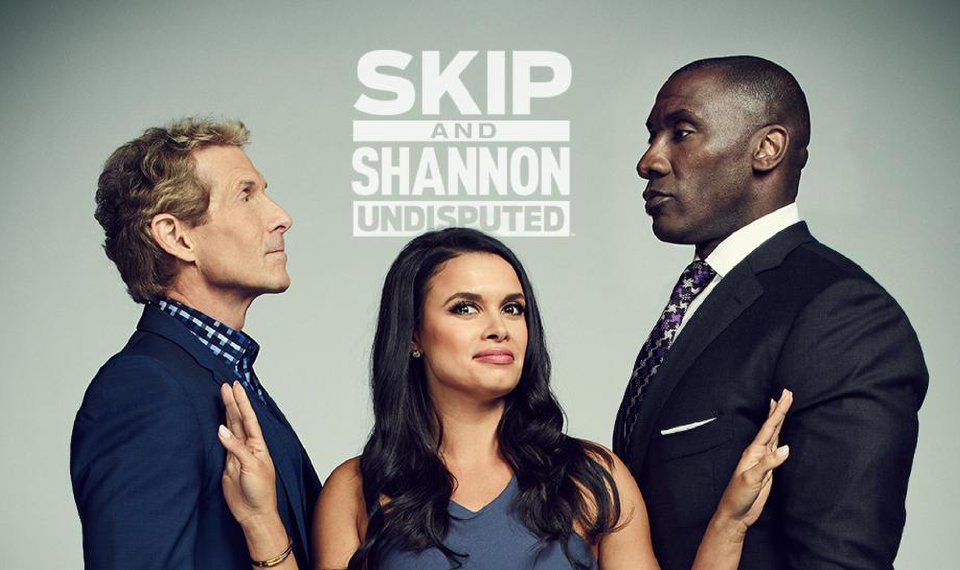 The show's host Skip Bayless is considered to be one of the most articulate and fearless figures on sporting television thanks to his viewpoints and unique unfiltered take on sports. A sports columnist who turned to television and gained game, Skip was part of the popular show First Take until 2016, along with co-host Stephen Smith.
Bayless has been featured multiple times in print magazines like Sports Illustrated, Chicago Tribune, Dallas Morning News, and more. He has also made several television appearances, and radio shows in addition to his popular sports show.
Complementing Bayless is an American football player of the National Football League (NFL) and sports analyst Shannon Sharpe! Share brings his experience as an NFL player and post-retirement, has been featured on several sports shows where he provides his insights on the game. He was also a columnist and spokesperson for FitnessRX For Men and went on to appear on several sports commentary shows before starting the sports debate show 'Undisputed.'
So if you are looking for a show that provides profound insights on various sporting events, has a mad rush of fierce debates, and regularly features the best athletes, tune in to this one. Subscribe now to get the latest updates of the Undisputed podcast now!
Subscribe now and never miss out on your favorite game!
Simply put, a podcast is merely an audio program that you can subscribe to and listen to whenever you like. Podcasts use audio files that can be stored on your device by downloading it or can be streamed online and are more than just repurposed radio. The popularity of podcasts is thanks to the flexibility it offers; it can be of any length, frequency (daily, weekly, monthly), format or topic and can be played as per the preference of the listener.
Sports podcasts will ensure you have to never miss out on your game and get all the updates either live or later as per your preference. Sports podcasters or 'sportscasters' live each day, creating unique content to make sure you always have more information on a game than any of your friends or relatives.
So tune in now and catch the best of sports with a sportscaster of your choice!