Dan Hollings Review describes Cryptocurrency as a currency that is peer-to-peer which doesn't exist physically. Meaning, you cannot access a Bitcoin from your physical wallet and hand it over to someone else because things are now being done digitally.
You must have noticed an explosion in stock investing and Cryptocurrency investing in the global population. When choosing to invest in assets such as digital and traditional, it's not only for the rich but is an endeavour which people can choose to generate wealth. The big question is when investing in equities or Cryptocurrency, how do they compare? In this article, you will get clarity on what is the best choice to invest in.
Stock risk vs Bitcoin risk
It's no secret that investments come with risks. The markets can crash at any time due to various reasons. Moreover, companies can go bankrupt. Positively, a stock might soar in time. It's important to weigh risks before making a decision to add assets to your portfolio. There are common risks when it comes to many investments. However, there are differences between crypto and stocks since stocks follow some guidance when understanding the prices.
When it comes to Cryptocurrency, it is speculative and based on demand and supply. To some degree, all currencies are based on the amount of money that people wish to pay. Unlike other currencies such as the dollar, Crypto has a smaller market about the overall size. This means it's subject to big swings.
Crypto like Bitcoin is very new and has not been adopted widely. This adds another risk as it can face stiff competition from other efficient digital currencies. Another risk it can be regulated from existence.
Who can invest in Crypto?
Bitcoin mining can prove useful, especially if you are looking to add additional diversity to your portfolio. Bitcoin offers an alternative compared to other common assets. Bitcoin will prove to be more helpful in owning assets that are not denominated in pounds or other currencies like the dollar.
If you feel like Bitcoin is fit for your portfolio, don't make it the main focus of your investment strategy. All that matters is the amount of risk you can handle, your tolerance and if you will be comfortable losing that amount.
Who can invest in stocks?
Most people believe stocks are more appropriate as you can generate a value compared to profits. Moreover, it's a stable investment because it has some underlying characteristics. It's safe to say that with short-term volatility, several companies might exist in the near future. This means it provides stability.
Conclusion
There is potential for dramatic growth when it comes to investing in Bitcoin. However, it would be best if you also kept in mind that Bitcoin can face a dramatic loss at any time. In comparison to stocks, Bitcoin is more volatile. Moreover, due to its uncertainty, limiting the number of Bitcoin you invest in your portfolio will make sense.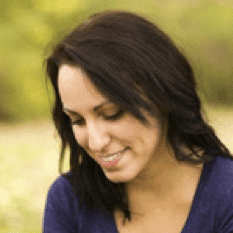 Emily Lamp is a professional writer, working closely with many aspiring thinkers and entrepreneurs from various companies. She is also interested in technology, business growth and self-improvement. Say hello to Emily on Twitter @EmilyLamp2.