Spying on someone's phone camera remotely is just necessary at times.  For instance, you can do this if you want to find out the type of company your child has. This helps you to caution him/her of the bad peer influence that can ruin their lives.  Other people do this just to monitor their spouses to find out whether they are cheating or not. Furthermore, you can also monitor your employees to make sure that they are doing work as you agreed with them. Their so many reasons why you need to hack someone's phone camera but it's not easy to find a legit app that can that for you on the internet. Most of them are just scams wanting to steal your personal information or rip you off some dollars.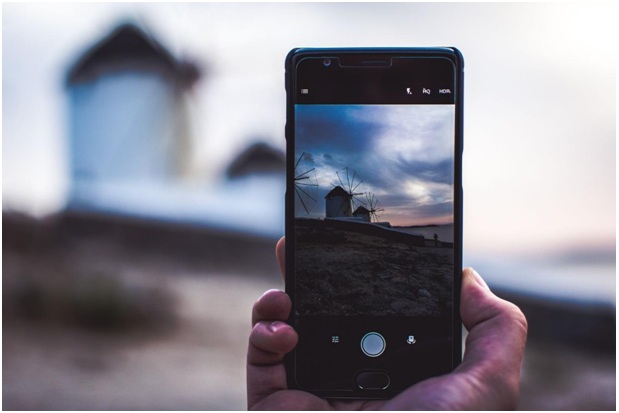 Since we have seen that hacking someone's phone camera remotely has got its advantages. Then we must use the best app that will get the job done for you. This is how to hack a cell phone camera remotely using the JJSPY app.
Hacking someone's phone camera remotely using JJSPY
If you haven't heard about the JJSPY app yet then you must be new to the hacking world. This is the best app that you can use to hack the camera of any phone regardless of its operating system. Furthermore hacking with JJSPY is so easy that even a child can do it.
JJSPY will help you to spy on the camera of anyone you want, it also allows you to turn it on or off any time you that you want. Apart from hacking the phone's camera, there are so many other things that you can do with JJSPY. Let us look at some of the features available on the JJSPY hacking APP.
Live surrounding microphone remotely
Listening to a live surrounding is the most efficient form of hacking that can allow you to catch your target on the act. Not only will you know what they are planning but you will get ahead of them because JJSPY feeds you with live microphone recordings.
Hacking the phone camera remotely
Apart from just listening to what the microphone records. JJSPY allows you to take pictures using both the rear and front camera. This way you will not only get to hear what is going on but also see live pictures.  Visit this link if you want to hack a cell phone camera remotely https://www.jjspy.com/cellphone-hack/hack-cell-phone-cameras-remotely/
Live screen streaming
Sometimes photos do not show enough information that you may need.  Luckily, JJSPY does not only allow you to capture pictures but also allows you to live stream using your target phone camera. The best part is that they won't suspect anything as the cameras will stream in a hidden mode.
Live screen streaming mode allows you to see everything that your target is doing on the phone. Whether they are playing games, texting, or browsing you will get to see everything.
Spying on APPs
Apart from the living screen stream, JJSPY allows you to spy on any app. This feature provides you with all the information on apps such as Skype, Whatsapp, Viber, Facebook, and so on. You can see important features such as app logs and messages.
GPS tracking
GPS tracking enables you to find out the exact location that your target is and all the places they have visited.  If all the other methods such as spying on apps, or live scream recording isn't enough for you, then you should try JJPSY GPS tracking.
Password and key logger
A key logger allows you to access the passwords from your target account. Whether you need social media passwords or any other accounts then you can count on JJSPY. There is no point in hacking with apps that will not provide you with user credentials.
Other features
JJSPY is loaded with many other features that are hard to find somewhere else. For example live call recording, Simcard tracker, browser history, WIFI history, calendar activities, and bookmarks. So if you are looking for how to hack a cell phone remotely then you might find all these features friendly as well.
Steps to hack a cellphone camera remotely with JJSPY
Create your account on JJSPY.COM
The first step is signing up on the official JJPSY website. Note that you can only hack an Android phone camera with JJSPY. For iOS all other features are available. Please note that it's not possible to hack iOS cameras using an app.  However, you can see the photos captured on iPhone using JJSPY.
Install the JJSPY APP
After creating an account on the official website, now install the app so that you can be able to hack the phone camera. Remember to turn the on the feature that says "allow to install the app from untrusted sources." After installing the app on your target phone now it's time to configure the settings.
Configure the app
This will only take you less than a minute and it's very easy. As you configure the app you will also be asked to enter the information on the JJSPY website. Once you make sure that the required data has been entered on the website you can exit the app. The customer care is always available In case you run into any trouble as you configure the app.
Monitor your target
After completing the first three steps then your app is ready to go. You can hack into the phone camera to see what is happening around or also try the other features that we have mentioned above. Head over to the live streaming section if you want to hack your target phone camera online.
Conclusion
If you want to know how to hack a cell phone camera remotely then you need the JJSPY app. This app can be obtained from the official websites and it comes with many other hacking features apart from the camera alone. Furthermore, installing and configuring this app is so easy that anyone can try. Try the JJSPY app today if you want to enjoy the best hacking experience.