In modern times people rely more and more on computers, which store almost all kinds of files such as photos, videos and data. It often occurs that people may or may have deleted files by mistake, or losing files due to some unexpected reasons. However, besides giving up data or outsourced other data recovery services on the market, you actually can try to save these lost files yourself, and the process may be easier than you think. Let's introduce you EaseUS Data Recovery Wizard(資料救援) and demonstrate how to easily and quickly retrieve the accidentally deleted videos, photos, and other data and files that are important to you.
Functions and features
 Support to rescue all kinds of files: easy to use, powerful, and efficient
EaseUS Data Recovery Wizard is a powerful, well received and multi-functional data recovery software with more than 75 million users worldwide. It supports to rescue files, pictures, videos, etc. It secures lost files from all sorts of incidents such as deletion, formatting, partition loss, operating system crash, virus infection, etc. And it supports the recovery of more than 1,000 different types of files, that includes common JPEG, TIFF, CR2, DNG, PSD and other picture formats, AVI, MOV, MP4, MKV and other video formats, MP3, WAV, APE, AAC, AIFF and other music formats, ZIP, RAR, ISO, exe and more.
In addition, EaseUS data recovery software also supports Windows and Mac platform, including FAT32, exFAT, NTFS, APFS, HFS+ and other file systems. Besides its powerful functions, this software is mainly popular by its simplicity of use. It can complete file rescue in only three simple steps as following.
Step 1: Select partition to start a scan
EaseUS Data Recovery Wizard supports the recovery of files on hard drives, SSDs, SD cards, other memory cards, USB fingers or other devices. Just select the device where the lost files are located.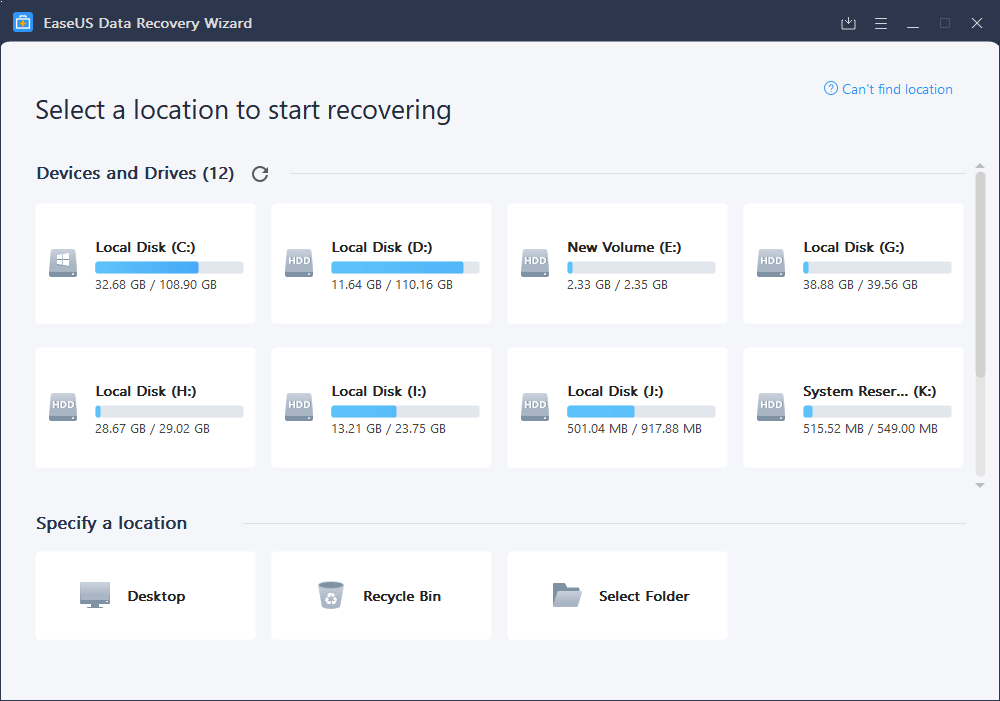 Step 2: Scan located disks
After clicking "Scan", the storage device will be scanned. The time required depends on the capacity, reading speed and writing speed, size and complexity of the files, ranging from tens of minutes to several hours.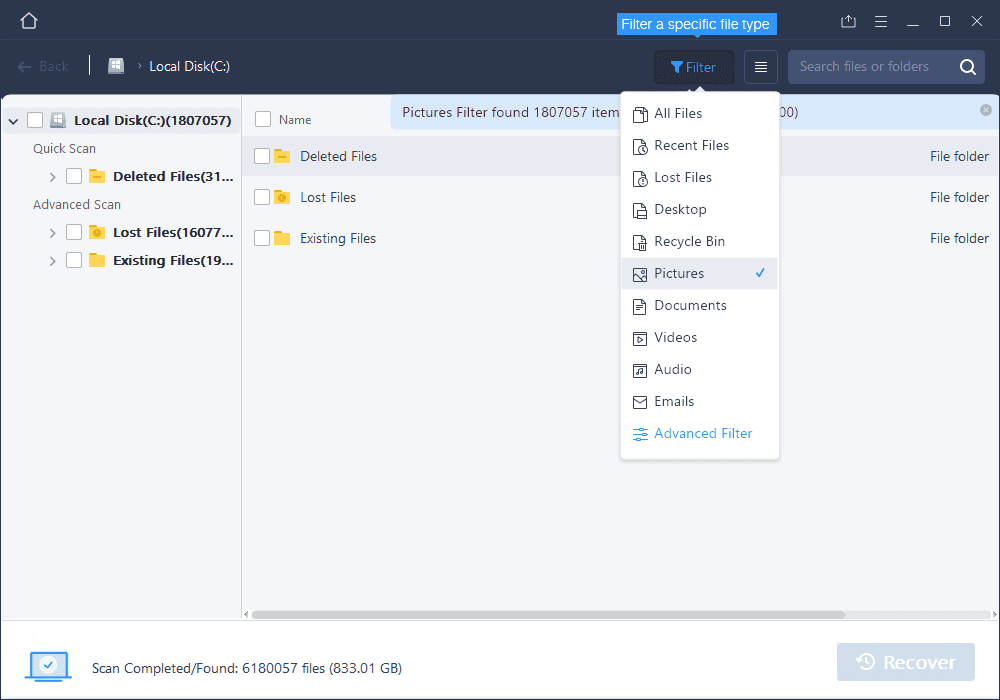 Step 3: Preview the files before recovering
One of the advantages of EaseUS data recovery software is that after the scan is over, you can preview the repaired photos, videos and other files, check the repair effect, and then export them to save them. The software supports extracting and optimizing the selected .JPG or .JPEG file thumbnails to ensure that the file recovered is exactly the file that the user retrieves, without worrying about the unreadable situation after taking time to restore.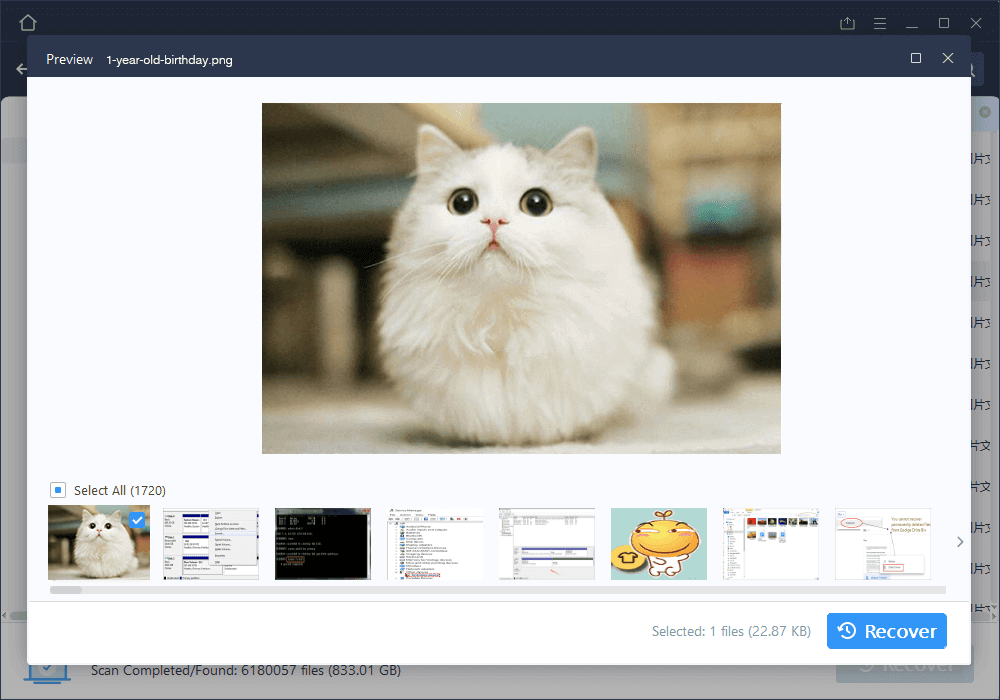 Conclusion
There are many data and file rescue software on the market, some occur to users that the files cannot be read after recovery, or the entire hard drive needs to be recovered in order to recover a few photos. One of the biggest advantages of EaseUS Data Recovery Wizard is that you can preview the files first to ensure the "target" of the rescue. Coupled with the ease of use and strong compatibility, it is indeed very practical for data and file recovery.