Is a masticating juicer really better? Many of us have asked this question, but have we really found an answer to this? Many may say yes, while many others may say no. It all depends on our individual needs, but after reading this article, you will be able to determine if a masticating juicer is the best for you. See below a detailed comparison between masticating juicer, citrus juicer, and a centrifugal juicer.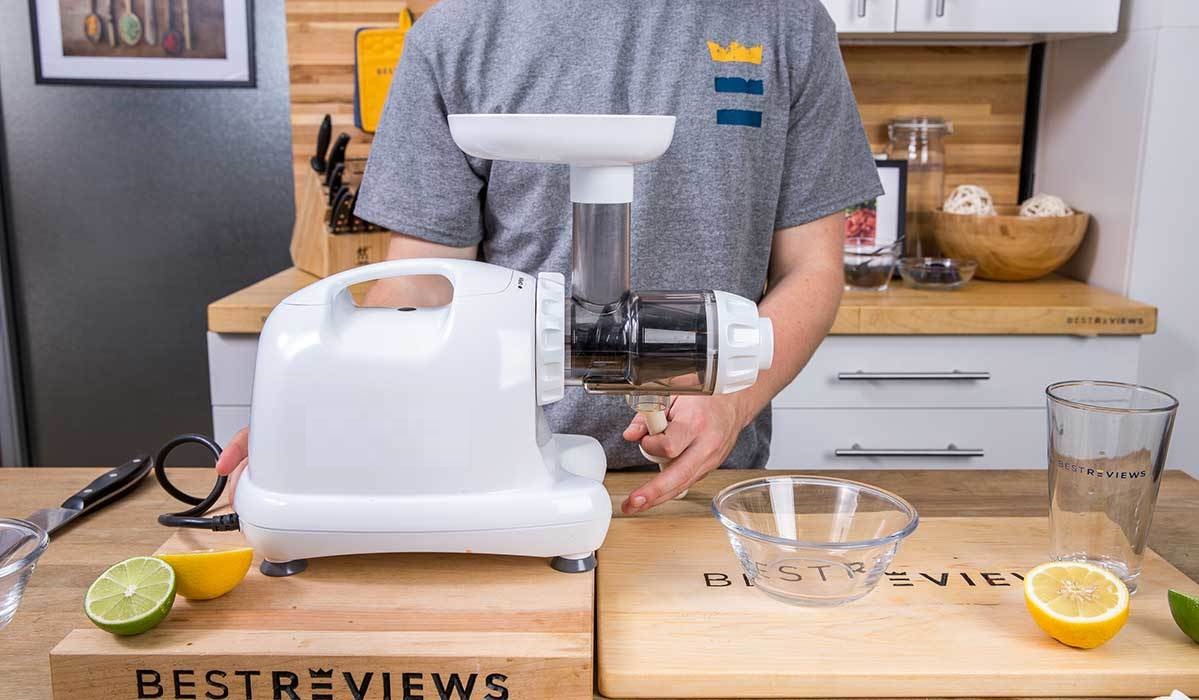 Differences Between Masticating Juicers, Citrus Juicers, And Centrifugal Juicers
#1 How They Function
The big difference between masticating juicer, citrus juicer, and centrifugal juicer is how they function. This is the method each of the different types takes in extracting the juice in food put into them.
Masticating juicer extracts the juice in foods using gears. These gears are used in grinding the food you put into the juicer in order to extract the juice in them. Some masticating juicers come with two gears as expected, while others come with one gear and grind the food against a hard surface. Those that come with two gears grind the food between these two gears. This is how a masticating juicer functions.
A centrifugal juicer works with a blade that slices and dices any food item put into it. These types of juicers come with just one blade that rotates at a very high speed just like a blender. However, in the case of the centrifugal juicer, the juice is allowed to flow.
A citrus juicer, on the other hand, works with a reamer. These kinds of juicers do not grind, cut, slice or dice. Instead, a spinning reamer is brought to the citrus fruit and into it, the reamer goes still spinning in order to extract the juice in the citrus fruit. It works similar to a manual reamer where you have to cut your citrus fruit in half and squeeze your citrus against a reamer. But in a citrus juicer, this reamer is automatic in the sense that they spin on their own, and you apply no effort at all.
#2 Speed
A centrifugal juicer functions by slicing food by a rotating blade. Thinking logically, this is actually easier than grinding food with a gear which is what a masticating juicer does. As a result of this, a centrifugal juicer is actually faster than a masticating juicer since all it does is slicing. Now, everyone in the 21st century loves speed and would definitely love to have the centrifugal juicer since it is faster. However, it is important to note that the centrifugal juicer is only perfect for soft fruits. If you want to juice something like an apple, then you have to go for a masticating juicer. After all, masticating juicer isn't as slow as a snail. It's just that a centrifugal juicer is only faster because a masticating juicer takes its time to deliver more juice and less waste. If you decide to juice something like a carrot with a masticating juicer, you will have a good amount of juice. However, with a centrifugal juicer that works by slicing, you will have more waste and little juice.
Note: A citrus juicer is used for citrus fruit and cannot be compared with others based on speed.
#3 The Prep Time
A centrifugal juicer has very little prep time. You can put in large chunks, so there is little or no prep time at all. With a masticating juicer, the prep time is much longer. First of all, you need to cut your food into smaller chunks so that the juicer can grind them easily. If you fail to do this, you might end up breaking the gears of your juicer. A citrus juicer, on the other hand, possesses little prep time. All you need to do is to cut your citrus in half and place it in the juicer. This shouldn't take a minute!
#4 Waste
A masticating juicer produces less waste than a centrifugal juicer. The food waste from a centrifugal juicer is pretty high as they are not capable of breaking food particles, unlike the masticating juicer which is skilled in this. If you really want to save food and money in the long run, then the centrifugal juicer is no choice. It wastes a lot of food.
Note: A citrus juicer is used for citrus and cannot be compared with others based on food waste.
#5 Additional usage
If you want a juicer that you can use for other things, then the masticating juicer is your best bet. With a centrifugal juicer and citrus juices, you cannot perform other kinds of operation. But with a masticating juicer, you can make baby food, ice cream et cetera.
With these few points, we will leave you to answer the question 'Is a masticating juicer really better?' We know you will surely get the right answer.