Bitcoin Cash (BCH) was ranked in the top ten cryptocurrencies in 2020 — a remarkable feat for a forked coin. However, things appear to have taken a hit since then. The coin has recently recorded all-time lows.
This article gives insight into what happened and examines the connection between BTC and BCH, helping you determine whether to convert Bitcoin Cash to another currency or to continue holding.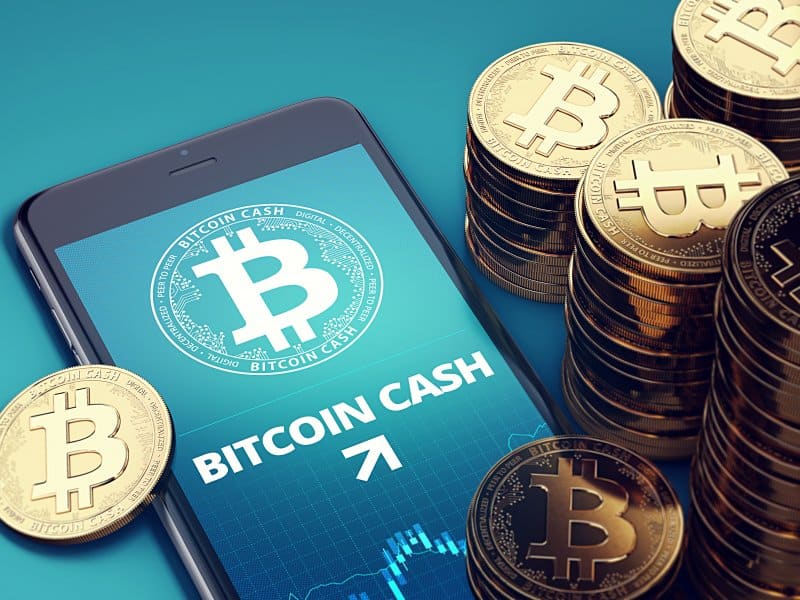 Bitcoin Cash and Bitcoin Connection
Bitcoin Cash was the derivative of a 2017 Bitcoin hard fork. It is therefore expected that there remains a connection between the coins, however little.
Do BCH and BTC Have Much in Common?
Same Mining Algorithm: BCH and BTC operate on the SHA-256 algorithm, and both are mined using the ASIC software. The most common ASIC miners for both are Antminer S9 and S7k.
Similar Blockchain Tech: Both platforms are run on the same blockchain technologies. BCH uses PoW (Proof-of-Work), just as BTC does.
What Distinguishes BCH from BTC?
Bitcoin Cash was created as a cash substitute for its predecessor, BTC, as the latter had scalability issues due to its block size. Thanks to the larger block size of BCH, more transactions are completed on time.
The larger block sizes of BCH means transactions are quicker to complete. BTC could only manage seven transactions per second, but BCH can do double within the same timeframe.
Are There Any Relationships Between the Prices of Both?
Most often, both coins exist independently of one another. However, there was a time when the price of BCH correlated strongly with that of BTC during BTC's bullish growth. However, this connection didn't extend when the tables were reversed. This means the price relationship was less strong when altcoins experienced their bullish growth.
Is it Recommended to Convert BCH to BTC?
Upon its inception in 2017, Bitcoin Cash had a third-market value in the crypto world. Since then, it has grown remarkably, even earning its rank among the top ten most valuable coins.
Unfortunately, the closing quarter of 2020 was harsh on some altcoins, including BCH. However, it's been suggested that BCH may have escaped this decline if it hadn't undergone a hard fork — since its price usually grows with that of BTC.
The recommendation is to understand the relationship between BCH and BTC in the market's bullish periods and be on the lookout for significant events like hard forks to establish the most profitable time to trade out BCH.
How to Exchange BCH for BTC
If you want to convert Bitcoin Cash to Bitcoin quickly, you need to go to an online exchange platform like Godex. Then you'll do it in just a few steps:
Select the currency type (BCH in this case).
Put in your wallet address.
Deposit your BCH and wait five minutes (at most) for your deposit to be confirmed.
Complete exchange.
Conclusion
Deciding whether to convert BCH to BTC needs to be wisely done. The recent troubles of the altcoin have led investors to dump it for other coins, but this may have been a panic decision. The connection between both coins may be subtle, but a wise observer can maximize it to make the most on BCH.
Watch out for halving events and hard forks to sell your Bitcoin Cash profitably on trusted platforms like Godex.io.