Small and medium business owners (SMB) rely on affordable, useful software to run their businesses. Complex software takes a lot of time to learn and doesn't add to the bottom line. If you're a small business owner, ensure that your employees have the ability to learn software or tools in a short amount of time, have access to helpful resources, or have a helpline they can call if they're experiencing difficulties.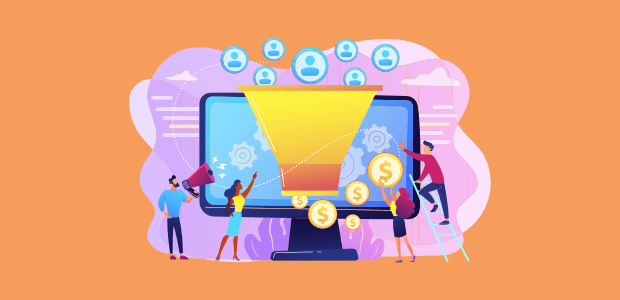 Project Management
By using Workboard OKR software, you can fast track your existing management program and see faster results as well as weekly updates. The OKR software can be integrated into your current collaboration tools. If you're already using JIRA or Slack, you can update your key results automatically without ever leaving the program.
Accounting
There are many advantages to utilizing easy-to-learn software just like there are advantages of production-ready SOMs when building embedded systems. Quickbooks is an easy software program that can create receipts with your logo and business information as the header, keep track of profit and loss, as well as create tax forms for your business. Accounting is easy with this software, as it can help you sort your expenses and use rules to catalog them so you don't need to constantly track your profit and loss at tax time.
Website Management
WordPress is easy to use and has built-in themes that are professional and easy to navigate. WordPress allows users to customize the site and also offers add-ons if you're interested in selling your products from your website.
Online Payments
Square is a tool that allows your customers to pay for their products online as well as in store. You can accept payment in minutes with Square as well as keep track of your inventory and get sales data.
HR Management
Paycom is an HR management software tool that not only helps with payroll, but also lets you keep track of timekeeping, find and hire talent, process benefits, and report 401K earnings. If you're looking for a great all-in-one software for HR management, Paycom is a great choice.
E-Mail Marketing
Constant Contact helps you keep in touch with existing customers. You can use a custom template that matches your brand colors. Constant Contact is an easy-to-use tool that lets your existing customers know about your upcoming sales and discounts and so much more!
Social Media Marketing
Don't have time for a huge social media campaign? Try Hootsuite. Hootsuite lets you schedule postings so that your products and services keep you trending on the top social media networks like Facebook, LinkedIn, Twitter, and Instagram.
Print Marketing
If you're looking for an easy-to-use tool that allows you to create an amazing business card, Vistaprint is your best bet. Not only are their products high quality, but their prices are also very reasonable.
Customer Service
Groove is a great tool to use for customer satisfaction. You can chat with your customers using a VOIP that makes outgoing calls and receives incoming calls. Instant messaging is also a feature you can use with Groove. Increase your response time and customer satisfaction rate with Groove.
Document Management
Office 365 is a great document management tool for startups and small businesses. Office 365 can be bought or be subscription-based and offers all Microsoft Suite products and one terabyte of cloud storage that can be accessed from up to five devices.
There are many tools out there to help you with your small or medium-sized business. It is important to recognize the value that software or a tool may bring to your business by cutting down on hours that could be spent on more pressing business-related matters or spent at home with your loved ones.