We think of sound quality as the ultimate metric when we at techlogitic evaluate headphones. But that may not be enough when you are buying wireless headphones for your toddler or kids.
You have to consider their safety and lifestyle along with what they like or distaste.
Today we will make you up to date with the top considerations to make while shopping for children's wireless headphones. So here are the useful tips!
What type of Headphones Suit Kids Most?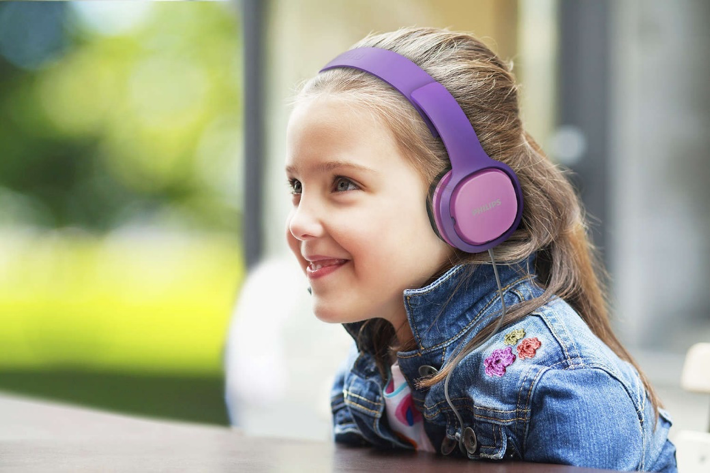 You can get different types and designs of headphones on the market. Circumaural headphones sit around the ear and provide excellent sound quality. But they are not suitable for kids as they tend to be clunky.
A guide from Ironhorsetrading says that a semi-open and open-air headphones are good, but they allow sound to escape as the backs are open. open-air headphones provide a live feel and don't hurt the ears even after prolonged use.
Earbuds are ideal for children as they are small and fit in the ears sealing the outside sound. They are also lightweight and can be used by active kids without any problems.
Here are some of the things that you need to look at when making the earbud choice for your kids.
How safe is it?
Would your child like it?
Is it comfortable for your child?
Have you chosen the right design?
All these things will help you take the right decision. Do note that buying from a trustworthy brand is always preferable and something that you need to look to be doing.
It would ensure you don't make the wrong choice as you already have many vouching for the same product.
After you have selected the type of headphones you want to buy, there are some features which are a must in a child's headphones. We will take a look at them below.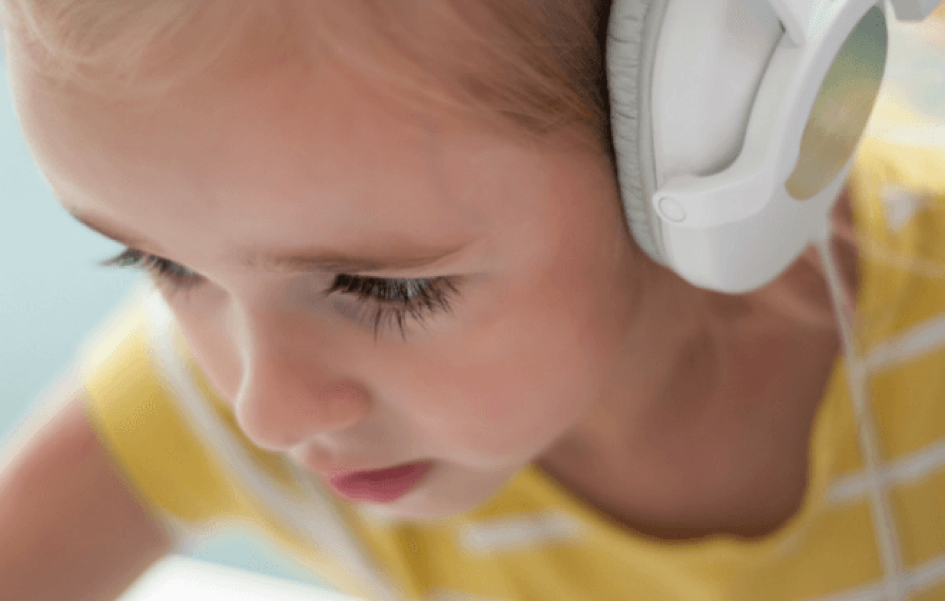 Essential Features of Kid's Wireless Headphones
There are a few things that make a kid's headphone stand out. Wondering what they are?
Here is a look at some of the features you know you cannot miss out on a kid's wireless headphone. 
Connectivity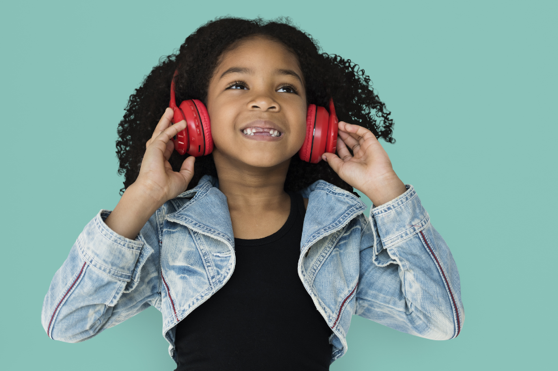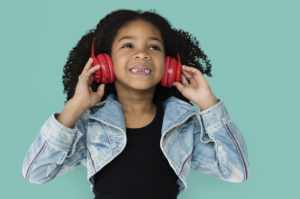 All modern wireless headphones depend on Bluetooth with RF or NFC to connect to smartphones and other devices. The current Bluetooth 4.1 technology is quite advanced and doesn't suffer from connectivity issues.
Still, you should make sure that your headphones have a suitable range of kids will always be running and playing away from their devices. Check the connectivity range too – it's an essential factor.
Auto Volume Limit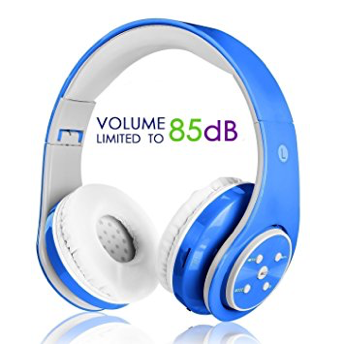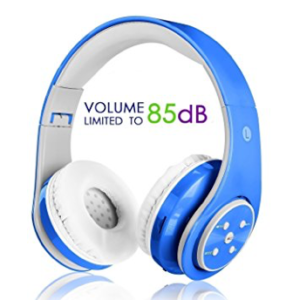 Listening to songs on high volume for a long time can damage hearing. Kids have a habit of not listening to what adults say, and they may not comply when you ask them to keep the volume low.
Children wireless headphones have an automatic volume limiting feature to take care of the problem. The headphones generally limit the sound to 80 to 85 decibels so that your kid's ears stay sharp forever.
Noise Isolation and Noise Cancelation
Both the features contribute towards limiting outside sound so that your kid can listen to the audio without any disturbance. But there is a difference between the two-
Noise isolation is achieved by the design elements of the headphone. Noise cancelation uses a microphone to analyze the surrounding noises and creates an opposing sound wave to cancel out the ambient noise.
You may need to shell a few extra bucks for the noise cancelation feature, but it's worthy of your child. He will be able to apparently listen to the sound which won't need him to turn up the volume damaging his ears.
Headphone Controls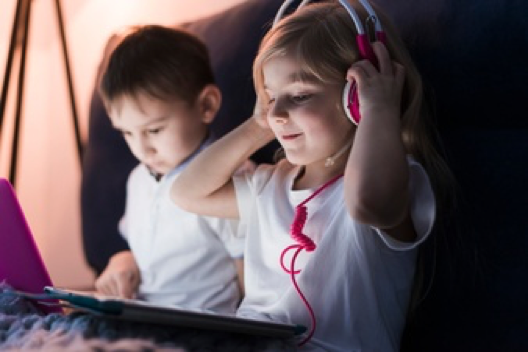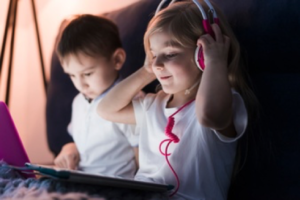 Wireless headphones have controls to playback audio on them. You should look for natural commands which can be understood by your toddler. He should also find it simple and be able to use the controls with small hands without any problems.
Sweat and Water Resistant
Kids are really active and tend to sweat a lot. They are also less likely to care for their headphones like adults and expose them to water.
You can go for sweat and water resistant wireless headphones which won't get damaged even if they get wet in the rain. The kids can also sweat as much as they want and still enjoy their music!
Charging Options
Wireless headphones use rechargeable batteries while some run on AAA batteries. Rechargeable models prove to be cost-effective in the long term as you don't need to replace batteries every time the charge runs out.
When you are buying rechargeable wireless headphones, you can look for the quick charge feature. With a few minutes of charging the headphones can play music for few hours at a stretch.
The feature can help you cut down the tantrums thrown by kids as you can quickly charge and return them the headphones for further listening!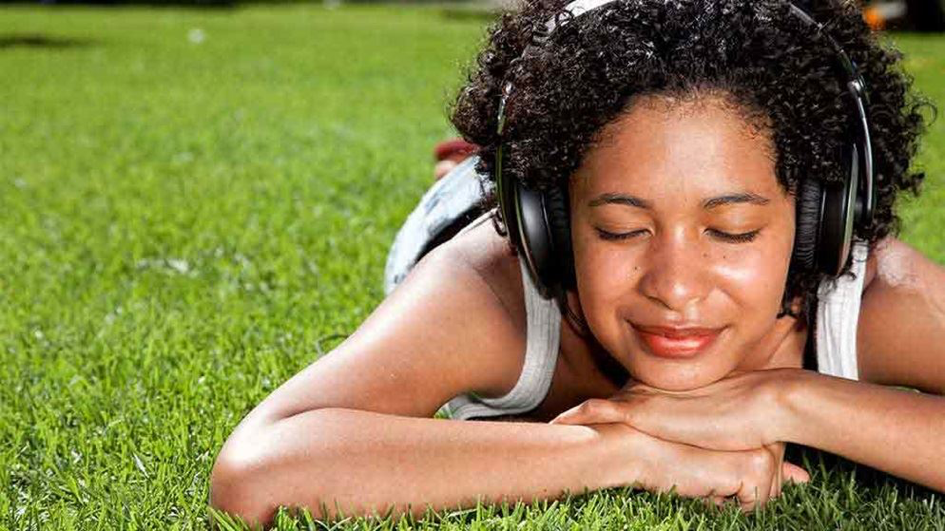 Weight and Comfort Factor
You should ideally look for a lightweight wireless headphone for your kid. It won't cause trouble in their active lifestyle, and they will be able to use it without any discomfort.
Some headphones have thick padding around the earpieces so that it feels soft and cozy around the ear. You should look for such a headphone for your child.
Conclusion
Remember, buying the headphone for your kids will be different than buying headphones for yourself. As a result, you do need to take the right decision and buy one that your child would like. For instance, your child may or may not want noise cancellation, but he surely would have a preference when it comes to choosing a headphone with a comfortable fit over another. Buying the right one would Mann that you wouldn't have to worry about adorning your money on another one anytime soon. Plus, if your child liked it, he sure is going to use it all the time, giving you the maximum value for your money.
In the end, go for bright colors and fun designs which kids are more likely to prefer.