Managing a construction company takes a lot of skill. It requires hard work, determination, and great organization and leadership skills.
When you are managing more than one construction project at once, things can get complicated! You've got multiple teams to coordinate several deadlines to meet.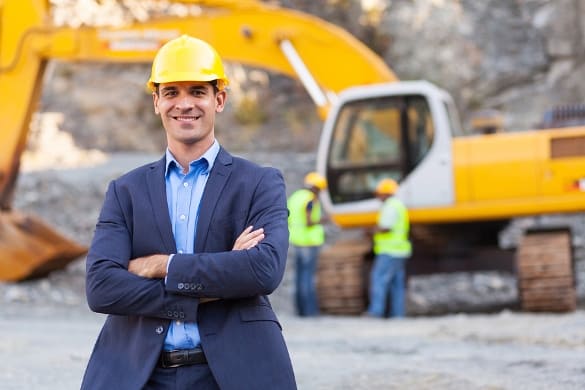 Even with the complexities of simultaneously running a variety of projects, many construction companies experience great success. And one of the main reasons for this is that they use a number of tools and software to streamline their operations.
With all of the amazing technology that is available to construction companies nowadays, there's no reason why you shouldn't take advantage of it! Here are some of the helpful digital tools that you can implement into your construction company to set you up for success.
Estimation Software
Construction estimating software is a sophisticated digital tool that can be used in your construction business to help you estimate the costs of your projects.
When you are considering construction bids from contractors, you can use your estimation software tool to determine which offer is the most feasible.
When estimating the costs of a project, the software will consider the direct and indirect costs of completion. This gives you an accurate idea of how your budget is best spent for your projects.
Digital Measuring Devices
Advanced construction lasers and digital levels are used to increase the accuracy of your constructions. They can be used as part of the designing process to accurately plan and measure the construction.
This allows you to purchase the correct quantities of materials to complete the project in a cost-effective and efficient manner.
Inventory Management Software
When you're working on multiple projects, accurately managing your inventory becomes extremely important. You need to be able to audit your current supplies and identify when you need to order additional materials for your projects.
This is made easy with the use of inventory management software that enables you to track the flow of materials within your construction projects.
Most of these tracking systems are simple to use. They can be installed onto mobile phones or smart devices and work through unique barcodes to monitor your stock levels.
Digital Timesheets
Construction is a field of work that usually requires a team of people to work closely together in order to complete a project.
As the owner or manager of a construction business, it's your responsibility to ensure every team member knows where they need to be and what they need to be doing.
Digital timesheets can be used to simplify this process. From the architects to the contractors to the subcontractors, everybody can be given access to their online timesheets.
Team members can record their jobs and add updates to keep the team informed of any progress in their projects. They can add their hours of work as well as any paid or unpaid leave.
Using digital timesheets is an easy way to keep everybody on the same page and ensures that your team gets paid correctly.