Have you finished your studies or are looking for a job change, but don't know how to write the perfect resume? We all know your resume plays a vital role in securing a good job. It won't be wrong to say that a resume makes the first impression on employers.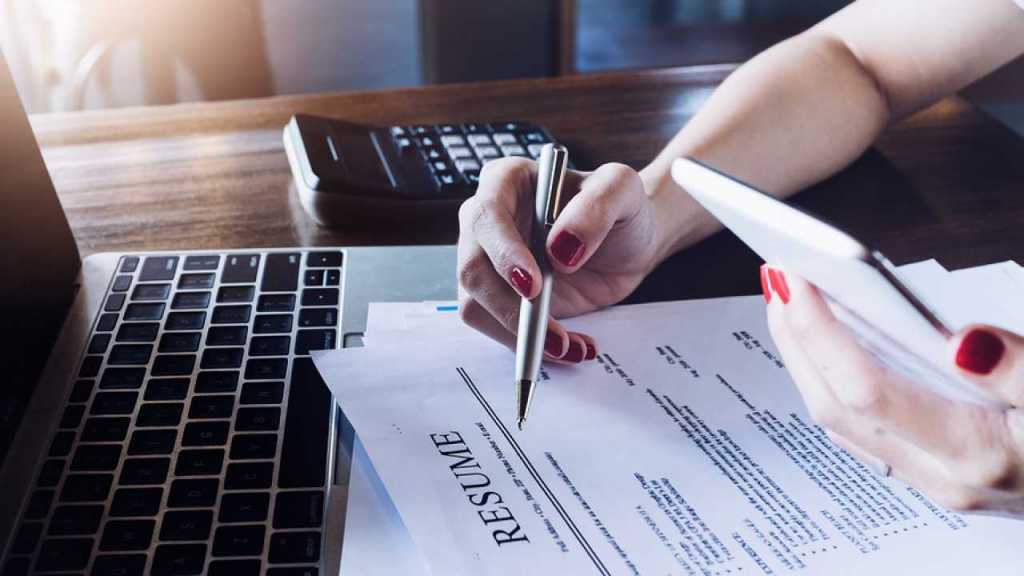 As we all know, finding a job can be stressful, and differentiating yourself from other job seekers can be challenging. And, all employers want to know what makes you better than others. Writing a good CV is difficult, time-consuming, and demands significant effort. Would you feel a whole lot better if you found out that you could hire professionals to build the right kind of resume for you?
Let's have a look at some options for resume writing services!
Top 10 companies offering resume writing services 
1. Content Whale 
If you are looking forward to procuring a well-written resume, you can go ahead and get help from Content Whale. You can, without a doubt, say that Content Whale is a company that offers the best professional resume writing services. It has more than 500+ writers equipped with fantastic writing skills who can provide you excellent resumes along with the appropriate research.
If that's not enough, they provide a 48 hours guaranteed service and 2 free revisions. 
2. TopResume 
Jeff Berger launched the startup TopResume in 2014. TopResume employs over 1,200 resume writers across the United States. The best part about TopResume is that you can have your resume scanned for free before deciding whether or not to have it professionally prepared. Aside from that, their resume writers are quite receptive to the wants of their clients. 
3. LinkedIn ProFinder 
LinkedIn ProFinder is much more of a freelance writer hub than a resume writing service. When you submit a query for a resume writer via ProFinder, you will receive a response almost immediately. The finest part about LinkedIn ProFinder is that it features the most experienced professional writers.
4. ZipJob 
ZipJob strives to make the resume writing process as simple and professional as possible. The organization recognizes that resumes are tedious, time-consuming, and difficult to write. The best part about ZipJob is that the plans provided, starting with Launch, are reasonably priced. They also give job applicants a 60-day guarantee, at which time you are sure to receive many callbacks.
5. IHire
Since 1999, iHire has specialized in assisting both businesses and job seekers in finding the ideal match. If you need help with your resume, iHire has a feature that allows you to compare your CV to positions, resume reviews, and professionally produced resumes.
6. Resumes Planet 
If you're looking for a good resume writing service to help you get started in your career, Resumes Planet is the place to go. It features a team of skilled employees who produce high-quality results. It includes an interview assurance, ATS adjustment, a cover letter, and direct communication with the writer. You'll get a 30-day interview commitment when you use Resumes Planet. If you don't receive any calls, you can contact the company to see if there was an oversight. In such a case, they will provide you with one free edit.
7. Resume Writers Direct 
Resume Writers Direct provides resume and cover letter writing services for job seekers in a number of industries and degrees of expertise. Their service is quite professional, and the end effect is superb at a reasonable cost.
8. ResumeGo 
ResumeGo has been providing reputable and high-quality resumes for decades, having been founded in 1998. With so much expertise in the industry, they've been able to put together a great staff of skilled resume writers from all over the country. Only private-sector experts and executives are eligible for their services.
9. Let's Eat Grandma 
Let's Eat Grandma is a company that offers both free professional guidance and top-quality resume writing offerings. Their pre-consultation survey is comprehensive, providing their writers with a full image of your work experience and skills, and their authors are competent and meticulous. Additionally, their customer service is of great quality.
10. Monster 
On their website, Monster offers a choice of economically skilled resume writing services. They have writers who are quick, responsive, and know-how to build a competitive CV. The resume we commissioned, in particular, was well-optimized for ATS software and included an effectively written work experience section.
Whether you are just a newcomer or already have experience, a well-written and structured resume is what makes a significant difference while job hunting. It won't be wrong to say that your resume is the mirror to your personality, so ensure you take assistance from experts by hiring a good resume writing firm.