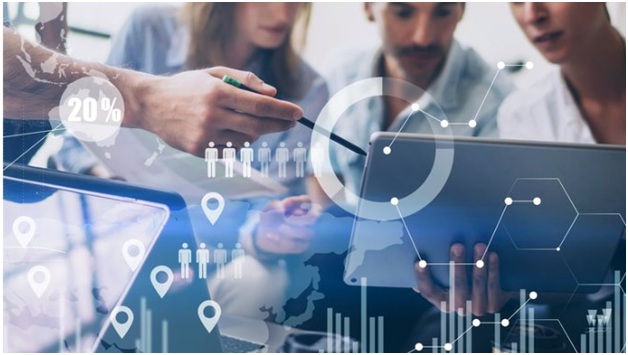 You should never compromise on the type of accounting software you have been using for your firm. There are many businesses out there that don't focus much on their accounting and this is the main reason why they are not able to become successful in their industry. You should know that accounting in your business holds the same importance as marketing, sales, and HR. This is the main reason why you will need to dedicate enough time and effort in your accounting in order to make it a strong part of your business.
There is no denial in the fact that you will need to hire good accountants in order to maintain your books properly but just the accountants alone will not be enough if you really want to streamline your accounting. There are many different factors that will play a leading role in deciding whether you will be able to make the most of your presence and the accountings solution that you will be using will be the most important one of all of them.
If you are thinking that by using the desktop installed accounting solution, you are acting as the most updated and advanced firm of the modern era then you are completely wrong. You should know that the world has moved to the cloud accounting solution and you will have to do the same if you are looking forward to streamlining your accounting department in the best possible way.
There are surely many cloud accounting solutions available in the market but if you are looking for the best cloud accounting solution then you should definitely go with QuickBooks Enterprise hosting. So, in this blog post, we are going to look at the top 4 most talked-about features of this powerful accounting solution so that you can understand the value of this amazing solution.
Global accessibility
One of the first benefits that you will get from this powerful accounting solution is global accessibility. If you will move to the cloud accounting solution then you will no longer need to confined to your own local office desktop. It doesn't matter in which corner of the world you are or which device you will have, all that you will need to access your books is your login credential and a good internet connection. With the power of the cloud accounting solution, you can access your books anywhere and at any time. This will allow you to maximize your productivity.
Multi-user access
Another benefit that you will get after moving to the QuickBooks cloud desktop hosting solution is multi-user access. When you will work on your desktop installed software solution then only one person would have been able to work on the solution but that is not the case with cloud accounting solutions like QB. The multi-user feature that comes along with the cloud accounting solution allows you to add as many people as you want on your cloud solution and they can all work together in real-time. This is the power of cloud. You can even restrict other persons from accessing a certain part of your cloud accounting solution so that you can keep your sensitive data out of reach of everybody.
High uptime
The one thing that you will have to focus on in your business in the modern era is to maintain your business continuity. We are living in a fast-paced world where every second matter and this is why dealing with downtime is very necessary. Well, if you will move to the cloud accounting solution then you will surely get high uptime as all the cloud vendors out there in the market offer a high uptime of 99.99%. This means you will have to deal with only a couple of minutes of downtime throughout the year.
Economical solution
You might have started thinking that since cloud accounting comes with so many advantages, the cost of switching to the cloud accounting solution will be very high. But you should know that the cloud accounting solution is one of the most economical solutions available in the market. It doesn't matter how small your budget is, you will always succeed in filling the cloud accounting solution in that budget.