Animals have always been an inexhaustible resource for filmmakers' artistic creativity. Animal films have the power to be emotionally touching no less than human-centered films.
The pets you consider foolish may have their own stories inside, which may make you break into a laugh or even move you to tears. Those stories are fully portrayed in these 5 movies about animals. You can totally find them on the fCine.tv website. 
Let's explore together!
#1: The Secret Life Of Pets (2016)
Length: 87 minutes 
Main voice casts: Louis C.K. (Max), Eric Stonestreet (Duke), Kevin Hart (Snowball),…
The Secret Life of Pets is an animated film from Illumination Entertainment, the studio behind the Despicable Me and Minions series. The movie stems from an interesting question:  "what will the pets do when the owner is away?"
The story is about a dog-Max who lives a peaceful life with a mistress in a warm home. But one day, the mistress brought another fat dog named Duke and the jealousy began.
The story becomes more and more interesting when two dogs who were taking revenge on each other accidentally got out of the house. They met a cute rabbit Snowball with a somewhat fragile appearance but he turned out to be a well-trained villain.
After being captured and locked in a cage, because of our desire to escape, the dogs had to pretend to be hoodlums. They expressed themselves to be cold-blooded to win the heart of the white rabbit. They became disciples of the master little rabbit and from then all the trouble started.
Filmmakers have been successful in modulating character density and arranging story content. The main character, of course, is still remembered, but some minor characters are equally "beautiful, unique, strange". They are assembled into small groups to have the opportunity to shine on the screen.
The Secret Life of Pets brings laughter to the audience and the film is really successful in that. Funny, bright and innocent, that's all you can comment on when talking about The Secret Life of Pets.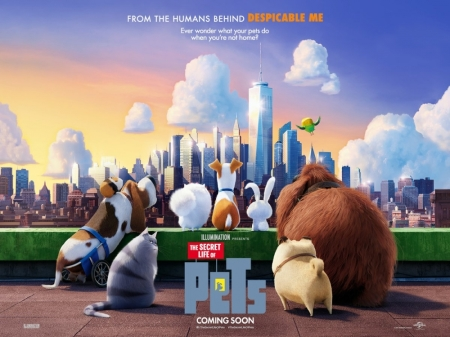 #2:  Free Willy (1993)
Length: 112 minutes
Main actors: Jason James Richter (Jesse), Keiko (Willy), Lori Petty (Rae Lindley),…
Free Willy is about the rescue of the whale Willy back to the natural habitat by young boy Jesse and his friends. Jesse is an arrogant street boy who was arrested by the police. Fortunately, he was spared on the condition of cleaning the park.
From there Jesse became acquainted with the whale Willy. He taught Willy many movements. At the same time, Jesse was admitted to the park. The owner of the park realized that Jesse and Willy had the talent, so he decided to organize a whale show. 
However, behind this show was the plot to eliminate Willy to get the insurance sum up to $1,000,000. Stumbling upon this conspiracy, Jesse along with his friends sought to save Willy. Jesse finally got Willy out of the part and the final task for Willy was just taking a jump over the rocks and escaped to the sea.
The film has become a classic movie that brings a valuable lesson on animal love for all children around the globe.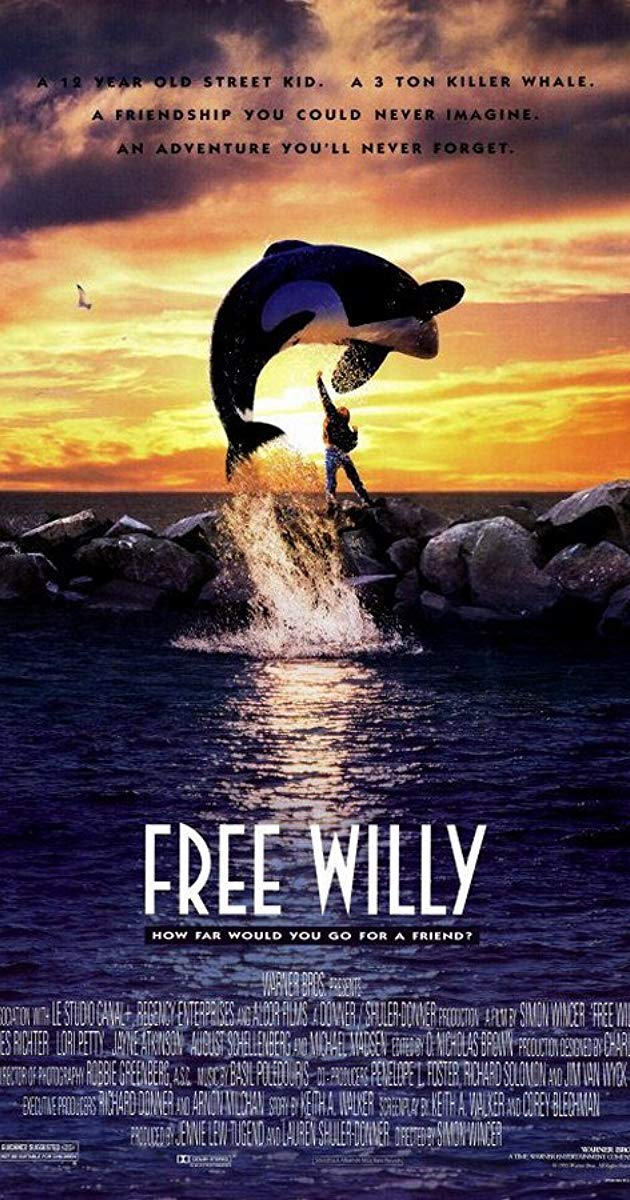 #3: Quill–The Life of A Guide Dog (2004)
Length: 100 minutes
Main actors: Kaoru Kobayashi (Mitsuru Watanabe), Kippei Shiina (Satoru Tawada), Teruyuki Kagawa (Isamu Nii),… 
Quill –The Life of A Guide Dog is a 2004 Japanese film directed by Yōichi Sai. Labrador Quill's dog life is a sweet story. From a young age of about 1 week, after a small test at home, of the five Labrador dogs, only Quill showed his calm qualities. And he was chosen. 
Quill was trained to be a guide dog for the visually impaired. Mitsuru Watanabe, a blind, middle-aged man who owned Quill, was not very fond of him. 
Gradually, Wantanbe recovered but what touched him the most was Quill – a loyal and very affectionate dog that captured many tears from the audience.
The film is gentle but psychological, leaving us in love, pity and ponder in life, especially the love for dogs.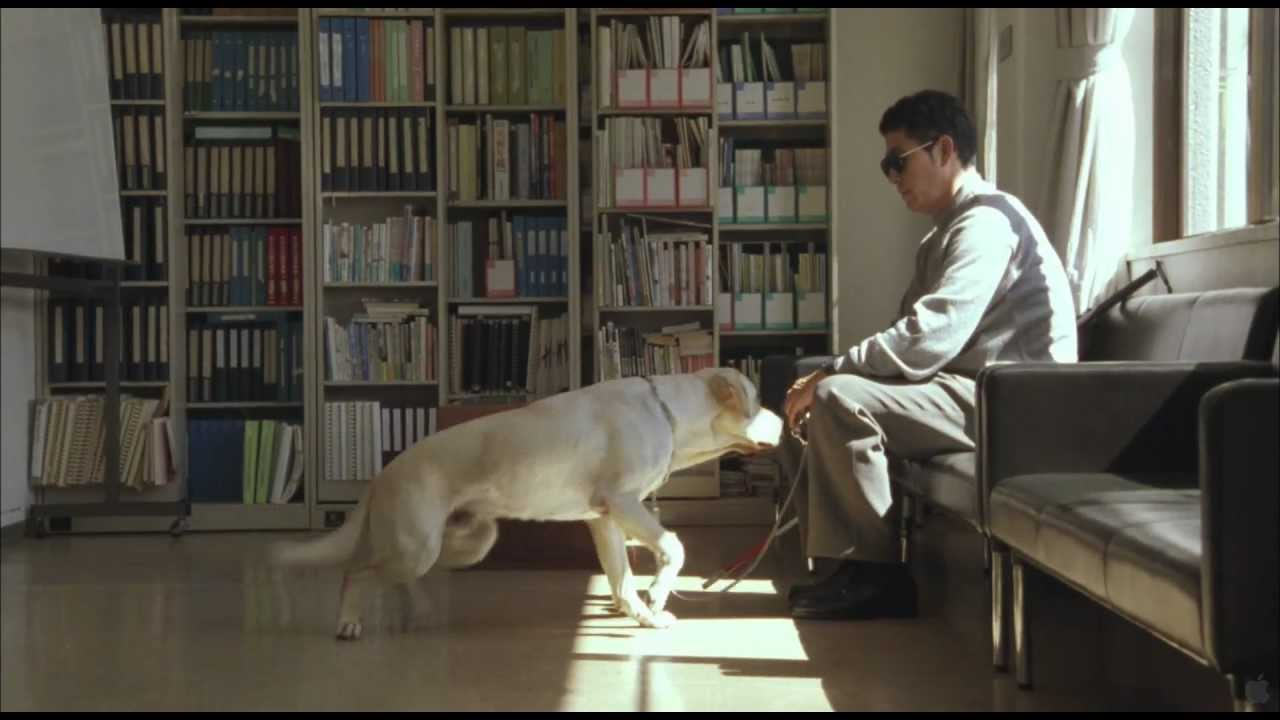 #4: War Horse (2011)
Length: 146 minutes
Main actors: Jeremy Irvine (Albert Narracott), Peter Mullan (Ted Narracott), Emily Watson (Rose Narracott),…
Based on the best-seller novel of the same name by writer Michael Morpurgo and set in Western England during World War I, War Horse is the story of Albert and his horse Joey.
In 1912, a young Devon boy named Albert Narracott was bought by a father, Mr. Ted, to a horse later named Joey. Despite his mother's protests, Rose bravely raised Joey and turned it into a family member.
When World War I happened. His father was head over heels in debt and had to sell Joey to the army to pay the land to his landlord Mr. Lyons. Albert Narracott could not enlist in the army due to his age, he attached the medal to Joey, told him to remember about his master. And from there, Joey's adventure began.
With emotional scenes, the film can make anyone watch tears. This is considered the movie worth watching for horse lovers.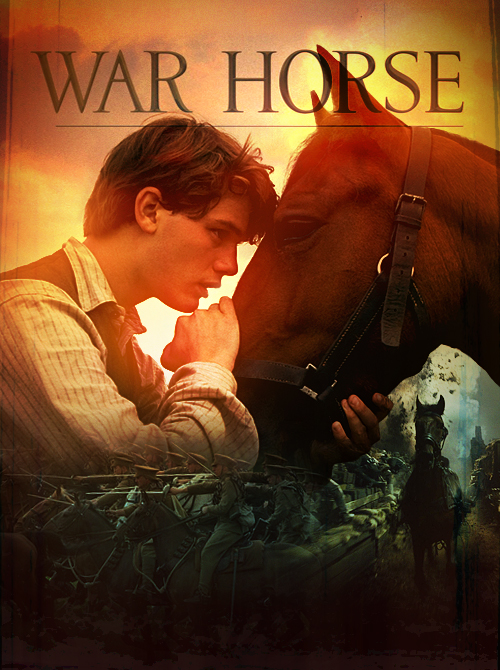 #5: One Hundred and One Dalmatians (1961)
Length: 106 minutes
Main voice casts:  Rod Taylor (Pongo), Cate Bauer (Perdita), Betty Lou Gerson (Cruella De Vil),…
One Hundred and One Dalmatians (1961) is the 17th animation film of Walt Disney Company. The film is about the family of two Dalmatians – Pongo and Purdy living with two kind owners, Roger – Anita.
When Purdy gave birth to 15 cute dalmatians, Anita's old friend Cruella De Ville wanted to buy the whole to make her coat from their skin. Rejected, Cruella sent her minions to steal pups. Pongo and Purdy decided to cross the road ten thousand miles to find their children. 
One Hundred and One Dalmatians describes in detail the dogs that have feelings like humans, and especially the good relationship between humans and dogs to fight against evil, which is the fur fashion industry.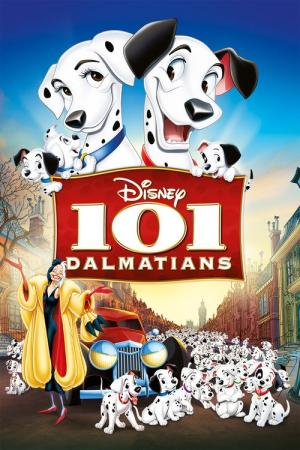 In Conclusion
Animals in general and pets, in particular, are always our best friends. Enjoy our Top 5 movies about animals and you will love your pets more than ever!
Thank you for reading!