What is Bounce Rate?
The bounce rate indicates the number of visitors who visit your website and do not spend time having any interaction or checking other pages on your site.
A user bounces when there has been no engagement website with the landing page and the visit ends with a single page visit.
You can track the bounce rate percentage for any of your pages using services like Google Analytics.
Well "high bounce rate" is a relative term, which depends on what your company's goals are and what kind of Website you have.
Why Care About the Bounce Rate?
The Bounce Rate of your eCommerces website is simply the indicator of the audience's interest and interaction with the content presented.
If they are not spending time on your store website, digesting the information available, it could be an alert to detrimental website choices that affect your brand's image and overall relationship with the potential and current Visiter customers.
A session duration of 0 minutes is bad because it tells the Google algorithm that visitors leave without spending any minutes on your website.
This signals to Google that your site isn't relevant or not valuable for these visitors.
Low bounce rates are good, The lower the Bounce rate the better because this tells Google that your site is helping the reader find what they were searching for.
Here are 7 Quick Website Changes that can a Big Difference.
1. Reduce Load Time
Your website's loading speed and performance play a main role in whether visitors want to stay or not. The bigger it takes for your website to Slow, the faster your website visitors will become annoyed and leave your website without viewing another page.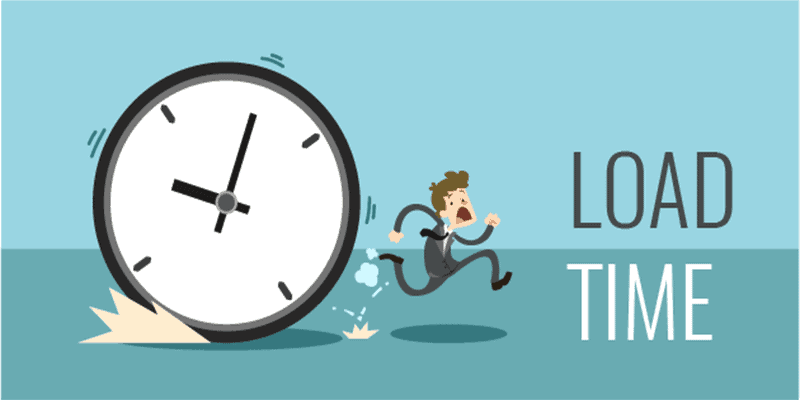 In fact, website visitors expect your website to slow within 2 seconds or less. Anything slower than that leads to site abandonment and has a great impact on your site's conversion rates.
Reduce your website's loading time by optimizing your images size and code for the web and getting rid of any unnecessary heavy javascripts, widgets and plugins.
2. Right Target Visitors
If people are revisiting your website but only view a single page, chances are high you are not targeting the right Customers who will be interested in the content provided.
By promoting your website in communities and channels that concentrate specifically on your Right customer type, you can automatically eliminate the amount of "random" people visiting your multiple pages and discover they are not in the right place with Right visitors for the content they are not interested in.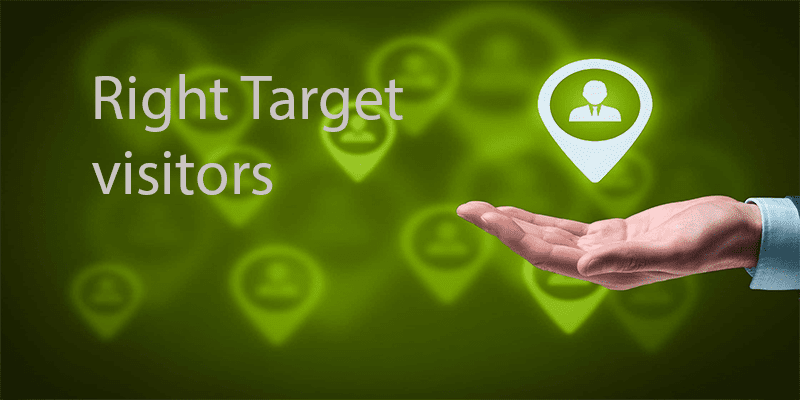 This reasonable customer segmentation, profiling, and targeting can have an enormous effect on the decrement of your website's bounce rate and the percentage of hits from your reasonable audience.
3. Misleading Title Tag and Meta Description
Ask yourself: Is the content of your page accurately summarized by your Meta title tag and Meta Description?
If not, Customer may enter your Website thinking your content is about one thing, only to find that it is not and then bounce back to whence they came to the website home page.
Whether it was a wrong mistake or you were trying to game the system by optimizing for keyword shame on you!This is fortunately, simple sufficient to fix.
Either review the content of your page and adjust the meta title tag and meta description accordingly or rewrite the content to address the search queries you want to attract visitors for Website.
You can also check what kind of meta description Google has generated for your page for common searches on keywords – Google can change your description and if they make it worse, you can take any steps to remedy that.
4. Black Page or Technical Error
If your bounce rate is exceptionally high and you see that people are spending less than a few minutes on the website's other page, it's likely your blank page, returning a 404-page error, or otherwise not properly loading the page.
Take a look at the Main page from your audience's most popular browser and device configurations (e.g., Chrome on mobile and desktop, etc.) to replicate their experience.
You can also check in Google Search Console under Coverage to discover the issue from Google's perspective.
Correct the issue yourself or talk to someone else who can. An issue like this can cause Google to drop your page from the search results in a Speed Up.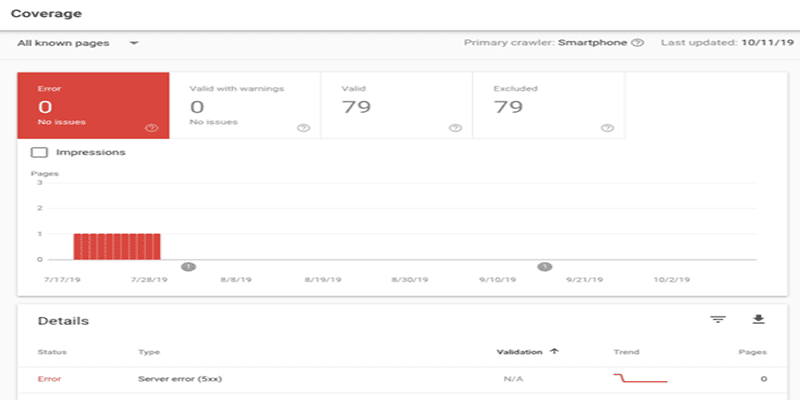 5. Avoiding Irrelevant Popup On-page
Having pop-ups on your Store Website is one of the most contested topics among us website owners and Marketers. About 50% to 60% of the users do not prefer interrupted by popups.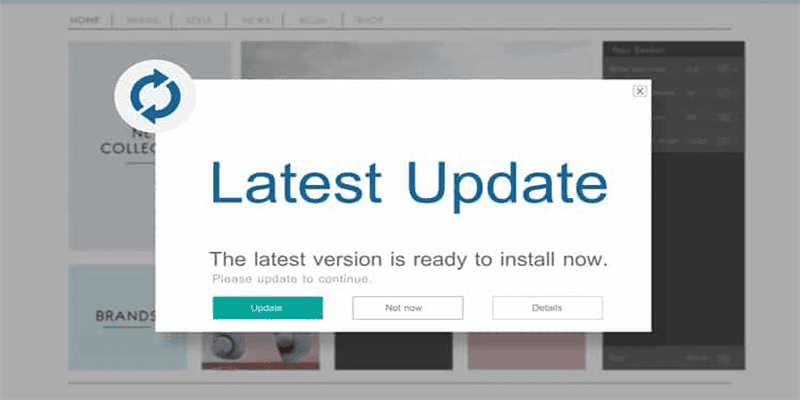 I prefer not to use popups on my eCommerce website and even suggest to my clients to avoid them. Just imagine if you had popups as you were reading this article or blogs.
You would have probably not reached this point and left the home page by now. Some Marketers even use combative language in their popups which discourages the user to continue and exit the home page.
6. Improve Usability
A good eCommerce website develpoment has to have a strategic separation and representation of the content, that would be easily readable and Showable to Cream Visitors.
With having large Meta headlines, separating the hardest Readable content from the others with the use of bullet points, larger fonts, Heading tag, good color contrast, and white space, you are influencing on Cream visitors subconscious perception leading page him to pay attention to the aspect you want to and making it easier for him to navigate through the oceans on the information.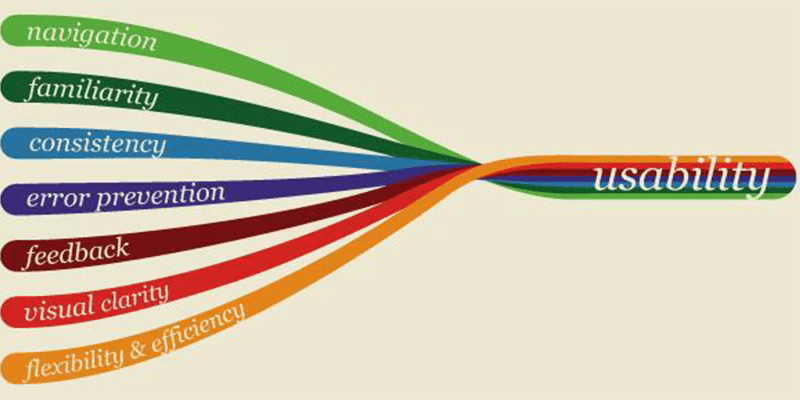 Besides, your eCommerce website can have a high-level bounce rate, simply because of unchanging and bad design, which is not attractive and even distractive for visitors' eyes.
Let's take an example from one of our previous blog works. When working on the Store website of one of our partners, we were facing the challenge of making the product more easy and readable. Thus, our concentration was readability, which refers to the practice of delivering the write up in a way that enhances the case of reading.
Working on other projects, for ignatiuslab, we spiced it up with some design color combination the division of the content with corresponding visuals page to make the website as engaging as possible. We also had a very heedful choice with the legibility of the page text. Through the attention to detail and the thorough Google analysis of their page content, we tried to bring a visual balance of the text to be as user-friendly and possible.
7. Design for Multiple Screen Devices
Similar to the browser issue, your high-Quality bounce rate could be because of another technical problem: an unresponsive Website webpage.
An example of an insensitive Website web page is one that shows up great on a 1024 X 768 display on a desktop computer but goes completely crazy on a mobile device.
If your web page Google analytics show that a good Block of bouncers was viewing your website webpage on a mobile device or a different computer operating system, you should test your website across a range of platforms use and devices to ensure it is universally responsive, robust and adaptive.
There are a bunch of great responsive WordPress Themes you can choose from and thanks to CSS 3, HTML5, designing with flexibility is a lot easier these days.
Here are just a few examples of responsive web design but you can see a lot more at ignatiuslab infotech.