Child themes are a great way to create a new theme, but not to start from scratch. You can piggyback on an existing theme and develop one for use on your website. There are many options out there you can use right off the shelf. But how do you choose the best Divi child themes? Well, start looking at certain important features.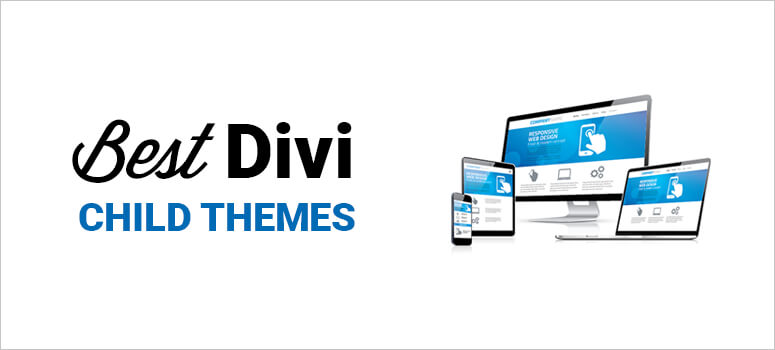 What is a Divi Child Theme?
A Divi Child Theme inherits certain functionality and styling from another theme called a "Parent Theme". Thus, this puts you in full control of customization. You don't have to worry about losing customized functionality on your theme whenever you update the parent theme. You can make as many modifications as you want.
This concept is not unique to Divi but to WordPress. You can create child themes of all WordPress themes.
So what are the top features you need to look for in the best Divi child themes? Below are some compulsory ones.
Should be a Premium Divi Child Theme
When looking for Divi child themes, you'll notice that some are free while others are premium. The free theme (also known as a blank or bare-bones theme) vs. premium theme is a hot topic in the Divi community.
As much as possible, you should opt for the premium child theme. This is because they're a complete package that you can customize further as per your needs. The free Divi themes are limited to the features of the parent theme. It limits your creativity.
The best Divi Child themes are premium ones. They come with additional files that can be extended and modified. Therefore, you should be open to shell out some money to get the best.
Lightweight
Essentially, every component and feature on your WordPress website should be lightweight, i.e., small in size and load fast. When looking for a Divi child theme, you should check the size of the theme. These should make proper use of codes. Ideally, the theme should add no more than 10 to 15 Kb to the total page size. It ensures the pages load smoothly and offer a fast browsing experience.
Mobile-Optimization
More and more people are browsing the internet on their mobile devices. Therefore, you cannot afford to have your Divi child theme not be optimized for mobile devices. The best child themes are responsive to different screen sizes. They contract and retract as the screen size decreases. This way, they can offer the same browsing experience across all devices. So always check the mobile-compatibility of the child theme.
Unique Effects and Styling
Child themes are customized and reworked. Therefore, they must have certain styling elements that aren't present in the parent theme. Otherwise, what's the purpose of a child theme? Some of the effects you can look for are:
Image hover effects
Zoom effects
Blur and mosaic effects
Text hover effects
Custom slider
Plus, look for different modules for testimonials, images, captions, videos, etc. The more styling options there are, the better your website will look.
Choosing the best Divi child theme for your project is never easy. There are many options available. But by understanding your requirements and scrutinizing the features mentioned above, you'll find the child theme you are looking for.