In this competitive world, every organization is taking the help of internet source to build their online presence and upgrade business productivity. Either through publishing good quality blogs or by uploading compelling videos. It is reviewed that, 63% of the companies started using video content marketing to attract, delight and engage various people towards their services. From all those who have implemented a video marketing strategy feels that it plays an essential role in building trust, attracting customers and escalating their ROI.
It's somewhat true because, in this technological era, everyone looks for the solutions on the web, especially on social sites like Facebook, Instagram, Twitter, etc. If you are also looking to promote your business online, then publishing videos socially is the best way to generate direct traffic and improves marketing efficiency. It not only helps you to increase the number of influencing prospects but also drive more sales towards your site.
Are a newbie and still wondering whether to use video marketing to upgrade business productivity or not. Need not fret! In this article, you will get to know various reasons that will influence you to create engaging videos and escalate your business revenue.
Reasons to Choose Video Marketing for Business Productivity
Let's get started….
Reason-1 Boosts Sales and Conversion Ratio
If you just landed into the business world, then you might be aware of how difficult it is to start a conversation with the customers. Are you still finding a way to get rid of this problem? The best way to handle this situation is to promote services through video marketing.
By adding the product video on the landing page, you will see 80% inclination in the conversion rate. This tactic not only helps you to increase the conversion ratio but also generates more acquaintance with the resources. So, as per your needs, you can create promo videos, video sessions, training videos, logo animations, etc. to boost up sales and conversion ratio.
Reason-2 Increases the Number of Organic Traffic
Most of the organizations work to escalate their organic traffic and increase the number of visitors. Companies are putting a lot of effort and a considerable amount of dollars to get the links from good quality sites. This tactic not only helps to upgrade the authority of sites but also increase the position of websites in SERPs as well as the number of organic traffic.
Higher is the number of visitors to the site; more is organic traffic. As per the research conducted by Wyzowl, 62% of the companies using video marketing approach has received an enormous amount of organic traffic and are able to upgrade their business productivity.
So, what are you waiting for? Increase the number of organic traffic by uploading useful and attractive videos over the web.
Reason-3 Reduces the Percentage of Bounce Rate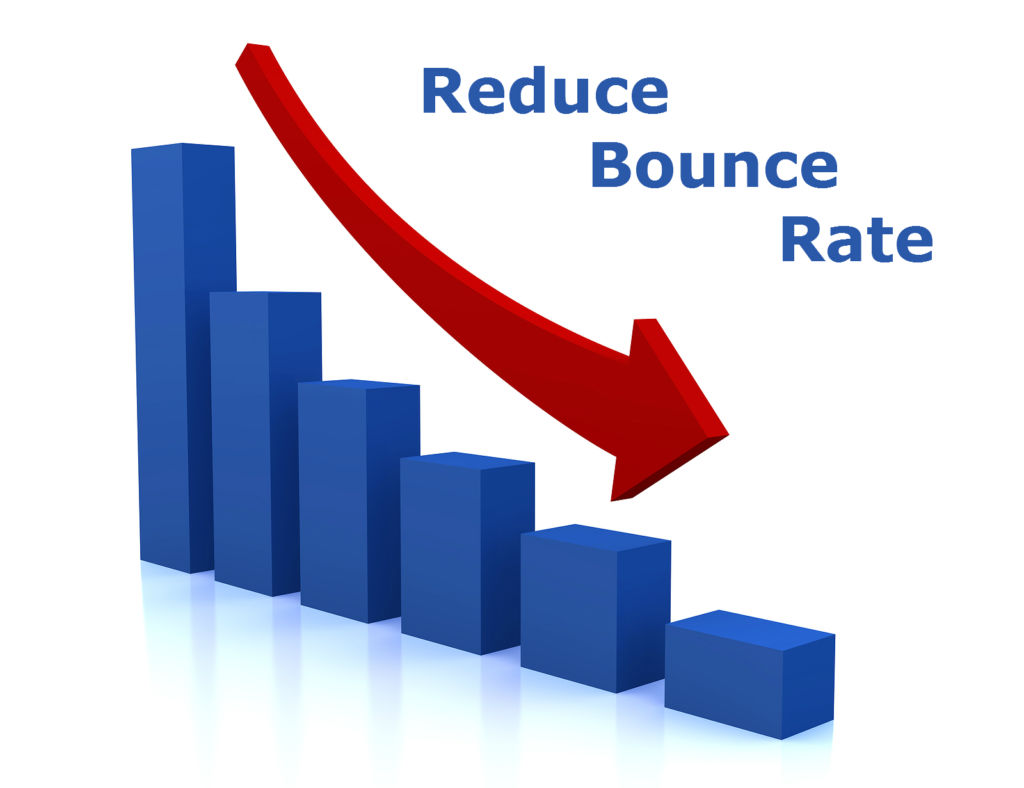 No doubt, the internet is a crowded place. Everyone wants to increase their ROI through various strategies. But, it is reviewed that the companies that use videos as a promotional way are able to keep the users on the pages for a longer time. They spend 88% more time on websites with videos instead of reading content, which further reduces the bounce rate and upgrades the retention value.
Creating attractive videos not only helps to increase the retention rate but also elevates the chances of reaching the target audience quickly. So, if you want to draw customers attention and stand out of the crowd, start creating effective and illustrated explainer videos. It is the right way to go and reach business goals.
By reviewing different studies, it is analyzed that people share more videos watched online instead of writing posts. It is easy to share and one of the best ways to engage the customers. There are various online platforms like LinkedIn, Facebook, etc. that get 1200% more shares for videos instead of images and content.
Do you know what makes videos more shareable? Videos are not the only way to entertain, but also provides clear idea behind each post either through providing hacks, tips, strategies or tricks.
So, whenever you plan to make a video and publish on your site, make sure you have a clear idea about what are your target audiences and what kind of information you want to deliver.
Reason-5 Easy to Explain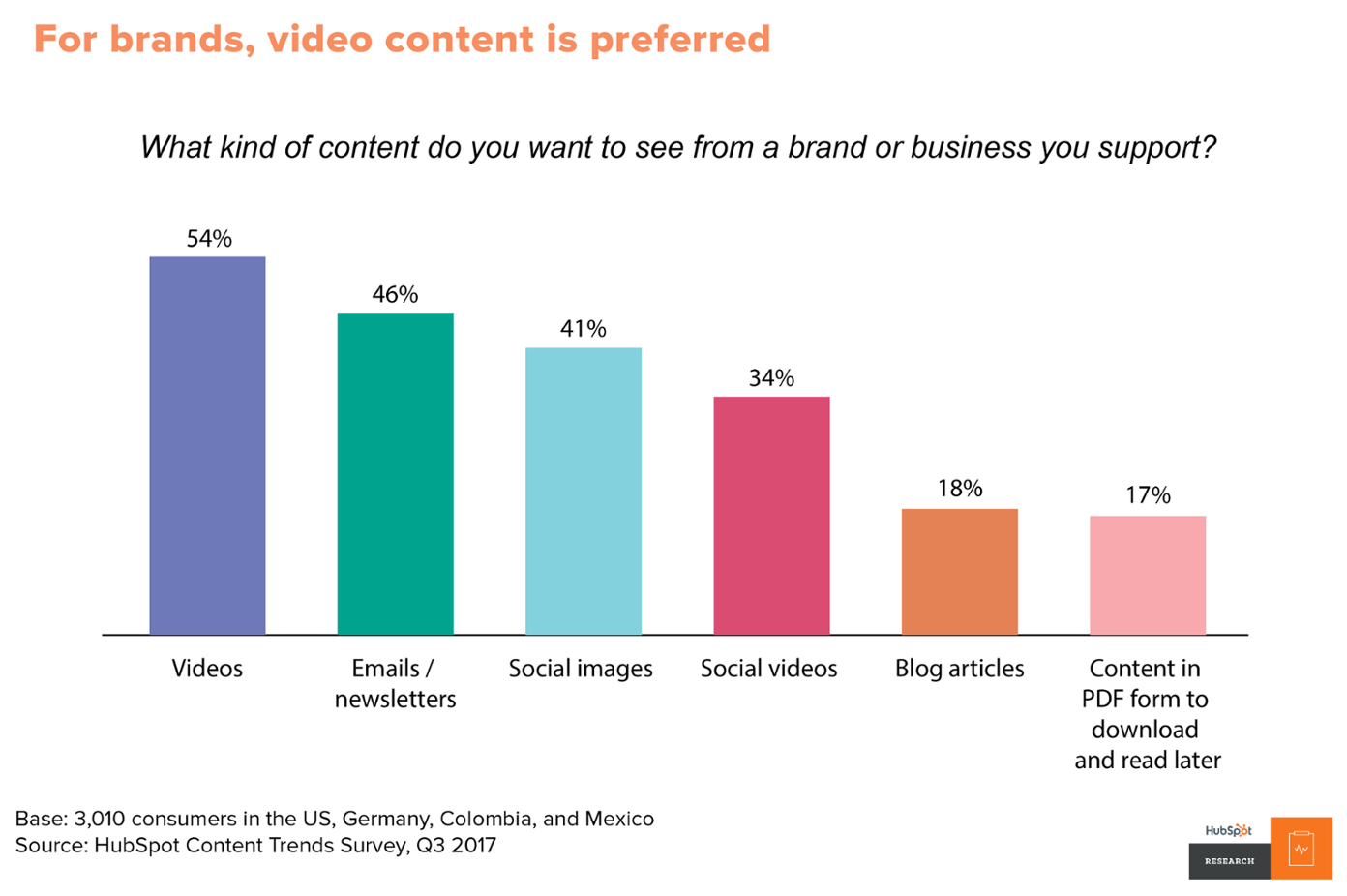 Source: HubSpot
Demographics are the best way to express your thoughts and help customers understand your products and services more efficiently. Therefore, marketers prefer to pitch video marketing tactic to approach the right audiences with a value-based offer at the right time.
Instead of reading content, most of the visitors understand the objective through quality videos uploaded on online videos. So, you should create an optimized video to share information and educate the visitors effectively. You can also create live video streams to grab the visitors attention and build brand awareness.
Reason-6 Effective Way to Build Customer Trust
Building trust and creating long-term relationships is one of the primary goals of the organizations. If you can build customers trust, then you don't have to worry about selling the products. People will come across you to know the useful and interesting information.
Spreading awareness among people is not the primary objective of marketers. They need to build trust and advocate visitors through their content. Either through blogs or videos. Videos are more productive and help marketers to make customers trust, raise awareness and increase ROI.
Therefore, if you want to foster trust among the customers, make sure you publish promotional as well as informative videos. It is observed that 57% of customers get more confidence while watching videos online than reading the content.
Reason-7 More Appealing to Mobile Users
In this technological era, everyone is using mobile phones to get informative content as it is just a click away. Around 90% of people watch videos on their mobile phones instead of opening laptops or tablets. It means that publishing videos over social sites will help you to meet the demands of the audiences and increase business productivity.
So, if you want to build brand trust and grow the number of customers, start making creative and informative videos because it is one of the most friendly ways to practice excellent SEO standards and reach the right audiences in this competitive era.
In a Crux
In this digitization world, video marketing is becoming more effective and affordable. Videos not only helps to advertise the services but also create real miracles by spending the minimum cost.
No doubt, the reasons for choosing videos as a marketing approach are innumerable. But, hopefully, the above reasons will help you to select videos as a business marketing strategy to get more leads and fulfil organizational desires.
Whether you create excellent content or choose another marketing approach, videos always help you to sell more products, build customer trust, and escalate ROI. Also, if you have more ideas regarding how videos can be used more effectively, then feel free to share in the comment section below.
So, why are you wasting your time? Starting creating compelling, entertaining and informative videos to grab customers attention, maximize your marketing budget and fulfil your business desires.