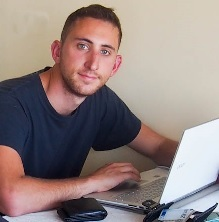 Blogging everyday either sounds fantastic or absolutely boring. Regardless of your thoughts on it, if it is required to promote your business, yourself, or something else, eventually you could run out of ideas.
Writer's block is what being out of ideas is called. You can't think of anything productive or helpful to say. You sit at your computer for hours just staring at the screen, playing on social media, and rummaging in the fridge that hasn't changed since the first time you opened it.
Sound familiar?
Yeah, thought so.
We're going to share the secret of how to never run out of blog content ideas! Keep reading for the most helpful list you might ever find!
Topics are Multi-Faceted
Coming up with topics is easy, but that's also where you run out of ideas. The reason for this is because you're probably thinking 1 Topic= 1 Idea= 1 Blog Post.
This is not true! A single topic can be multiplied into several ideas just by changing the perspective. Let's apply this to any number of software programs. You can write one blog comparing and contrasting program A to program B.
The next blog could be on the benefits of using program A. The one after could be the drawbacks of it.
This is oversimplified, of course, but it gives a clear idea that you can change you angle and still successfully create engaging content. You want to stay relevant to your readers, and close to your purpose, but straying slightly isn't bad, either.
Types of Blogs
By types of blogs, we mean the format of them. Your blog might consist mainly of how-to guides and listicles. However, there are two main reason to change it up now and then:
Reader engagement– if your audience gets bored with the type of content or the format of it, they'll start looking elsewhere
Wider variety means more ideas- again, if you stick to how-to's and listicles, you're limited. Opting for a product or book review, or even an opinion piece could spark some interesting topics and discussions.
What other types of blogs can you create while remaining on topic? There are many. You can opt for opinion pieces, research and data-driven studies, roundups, and interviews.
Being able to interview someone relevant to your blog is exciting, interesting, and something readers would love! Likewise, a roundup post may help engage your readers while giving the possibility of return of backlinks.
Ask for Help
Ask for help–from your readers, that is. A poll or survey about what they want to spend their time reading will give you an idea of what topics to pursue and begin writing about.
Sometimes this isn't an option or you get too broad of a response. In that case, consider reviewing your best-performing posts.
Consider likes, comments, views, and any additional statistics you can find to see what people respond to. While you won't want to copy it, revisiting the topic or idea is always an option.
Another great source of topics could be co-workers and other industry friends. Fellow bloggers are going to understand the need for new topics and co-workers might have some insight on a topic you've not thought about.
Oh, and ask your mom (dad, aunt, etc.) This sounds insane, but parents and family members are usually curious about what you do. Start a conversation about something relating to your blog and find out how to help them understand it. Then, write about it.
Other Ideas to Keep Topics Flowing
Research doesn't have to be super boring. Check out different forums and sort the topics by the most popular. Then explore topics that have to do with your blog or industry.
Everyone likes a success story. Everyone LOVES a failure. If you've done something embarrassing or failed at something, consider writing about it.
Use a keyword planner. This will help you figure out what people are searching for and hopefully spark some ideas for interesting blogs.
Give your take on relevant news–there is always something going on and pertinent to you or your industry.
Check out your competitors. If you're completely tapped on ideas, take a look at what your competitors are doing. And do it better.
Guest bloggers are an option… sure, you have to pay them, but it might give you a break and allow for spin off content.
What Not To Do
This section is equally as important as what to do to not run out of ideas! Probably the worst thing you can do is to sit down at your computer or with a pen and paper and try to write X-number of ideas.
Trying to brainstorm ideas when you feel mentally tapped out, will just be frustrating and sometimes anger-inducing. Take a break, browse the web, meet up with friends.
Whatever you do, don't sit down with a plan or expectation to create 50 new topics when you have zero inspiration or motivation to do so.
Revamping old posts can be a great idea and is definitely something to consider. However, if the post was created recently or didn't have any type of response, you might be better off looking at the other suggestions on this list.
No Surefire Way to Foolproof
No matter if you're blogging for a living, part-time, or for fun, there isn't a true way to not run out of ideas without some sort of strategy. Even if your blog is for fun, eventually you will be pulling your hair out to create topics.
It is definitely more difficult to continually create topics that relate to one particular type of good, service, or brand. But if you can take a break, walk away from your desk, and regroup, you might find some enlightening new topics!
Other than these tips, if you're still searching high and low for ideas for your blog, consider a content strategist. These guys can help you figure out what type of posts reach people and may give you a number of ideas to expand upon.
Finally, the last piece of advice is to not give up. It's cliche, but if you keep pressing forward, you'll come up with some great topic ideas.
About the author:
Dave Schneider is the marketing manager at Albacross, the free B2B lead generation platform. In 2012 he quit his job to travel the world, and has visited over 65 countries. In his spare time, he writes about SaaS and business at DaveSchneider.me.