Our sleep depends a lot on the type of mattress we choose. One should also choose his mattress based on his health requirements. Some of us suffer from back and neck aches; firm and support providing mattresses will suit them. Others prefer plush and soft mattresses. The price of the mattress also matters while buying a new one. If you are looking for spring mattresses price to buy from Urban Ladder, then let me inform you that the site offers mattresses of different price range and requirements.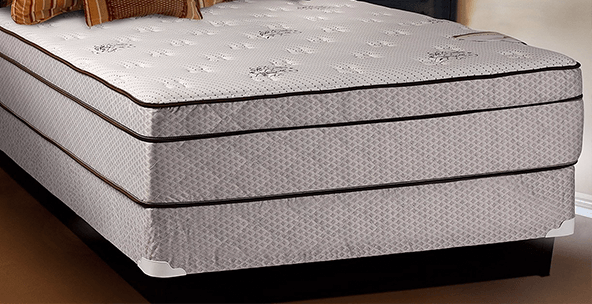 There are basically five different types of spring mattresses that you can find in the market. They all vary on the basis of softness or firmness, type of foam used, amount of foam used, type of core, type of springs used etc. do have a look at the below varieties and then you can have a better idea of which type of mattress to opt for:
Essential mattress: Scoring a medium on the softness scale and support scale, this type of mattress is a basic requirement. It is the cheapest among the lot and maintains a balance between plushness and firmness to provide the necessary amount of comfort as well as body support. With breathable and fire-resistant material, these types of mattresses start from the price range of around 7000-8000 rupees.
Dreamlite mattress: Softer than the essential types, the Dreamlite mattresses offer superior plushness and edge support. The Bonnel type springs provide adequate softness to give you that dreamy sleep. The super soft foam is what makes this type of mattress worth every penny spent on it.
Theramedic mattress: Just as the name suggests, this type of mattress is primarily made keeping health and back support in mind. It comes with a more firmer structure to give more support to the backbone and neck to prevent pain in them. The dual core body with engineered coir give excellent back support. Some of them come with super soft foam to give more comfort while others come with stitched and contoured surface to provide enhanced support.
Cloud mattresses: There are various types of cloud mattresses available in the market. Almost all of them are made up of super soft foam to give that heavenly sleep experience. Full motion separation ensures that your partner's movements on the bed don't disturb your sleep. Discerning support and edge support feature of these mattresses make them a favorite among all. If you want a more luxurious experience, then go for the ones with superior plushness.
AER: This is one of the new types of mattresses that have completely revolutionized the mattresses industry. Light as air, this type of mattress maintains the perfect balance between comfort and body support. One of the most premium mattresses available is of this category which is known by the name of AER Cocoon. The perfect combinations of latex and foam paired up with an ergonomic core make it the best type among all.
Spring mattresses provide extensive support and comfort. They ensure that you get a turn and toss free sleep.