Everyone including elderly people to young teenagers uses mobile devices. Mobile phones are handy, easy to use, customizable and you can practically do whatever you want and from any place. The Android and iOS are very important for several functions inside the marketing.
Also, reaching your target audience through the mobile devices are much easier and more effective. A huge part here plays an email marketing. 64% read their email via mobile devices. Emails and mobile phones have remained one of the best methods to advertise or promote a product. Even though social media has conquered marketing, emails are still a fast, safe, customizable and efficient way to promote via mobile devices.
Moreover, it is quite important to use mobile applications for email marketing to make things easier for people related to the product or service promotion. We are going to provide you with the best and crisp guide to the best email marketing apps. So, try to read carefully each and every point of this guide and use according to the needs of your company.
Why are Such Apps Important?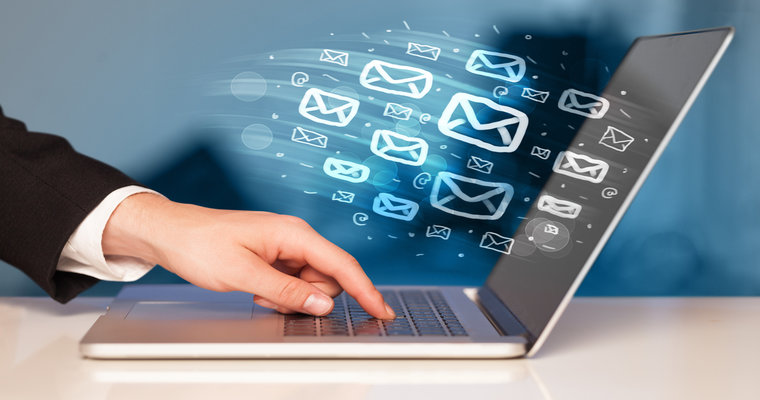 Email marketing apps are essential for sending or receiving emails when a large number of people are involved. By using the normal email in Gmail or Yahoo apps, you may send around 100 emails at once where marketing involves thousands of recipients. In addition to that, you can use CTA which redirects from one page to another web page. Following are the points to highlights importance:
You can handle bulk emails and organize your work,
Emails updates can be shared more easily,
Segregation of contact in the form of different types of list,
Analyse the opening rates or CTRs, and more.
The Actual Guide
Now when you know the importance of email apps, emails, and mobile devices, it is time to read this guide and understand how to use it:
1. Focus in interest
Emails can get a bit boring, therefore, focusing on the interests of people and including a range of different activities are the best interests. You may also send emails with specific interests to one group of people based on segregation.
2. Segregation is essential
As already told above, you can segregate your email recipient lists into different groups and send emails accordingly.
3. Integration with other apps
Make sure, the apps are integrated with Facebook, Twitter, and other social media accounts in order to make promotion easy and fast. Also, with the use of this app too, you may have an increase in subscribers who may need to pay for registration, therefore, association with money transfer websites like PayPal is a good option.
4. Email signature
It is an important tool in email marketing apps which helps to add an email signature in the footer of the email. Email apps may use the signature generator which is available online.
5. Customize your CTA
Making your own CTA button/links and changing its features as per your needs is another important feature of an email app.
6. Ready-made email templates
Yes, you got that right. With the use of email marketing apps, many templates are available to be chosen from and can be changed a bit like color, design, etc.
7. No language barrier
Although English is the most widely used language in mobile apps all over the world, you can find some email marketing apps that provide many languages to choose from. In this way, you will be able to use the app without any difficulty.
Translating the written content might not be always correct which might affect the results, therefore, this can be considered an important tool in such apps.
To summarize the above given-points, it can be said that email marketing guides can be quite important in case you have a big company or a well-known organization to run. If you're also advertising some products and services, such email apps could be very helpful in decreasing the workload and organizing certain things on its own. Simply try to use this guide and see your subscriptions going up and your stress levels going down.