HTC One M9 with its remarkable features is still a good option even after its launch 3 years ago. With a robust camera of 20MP, this model is one of the most premium builds with high shelf hardware. You can buy this HTC One M9 on EMI from Bajaj Finserv if the price exceeds your budget.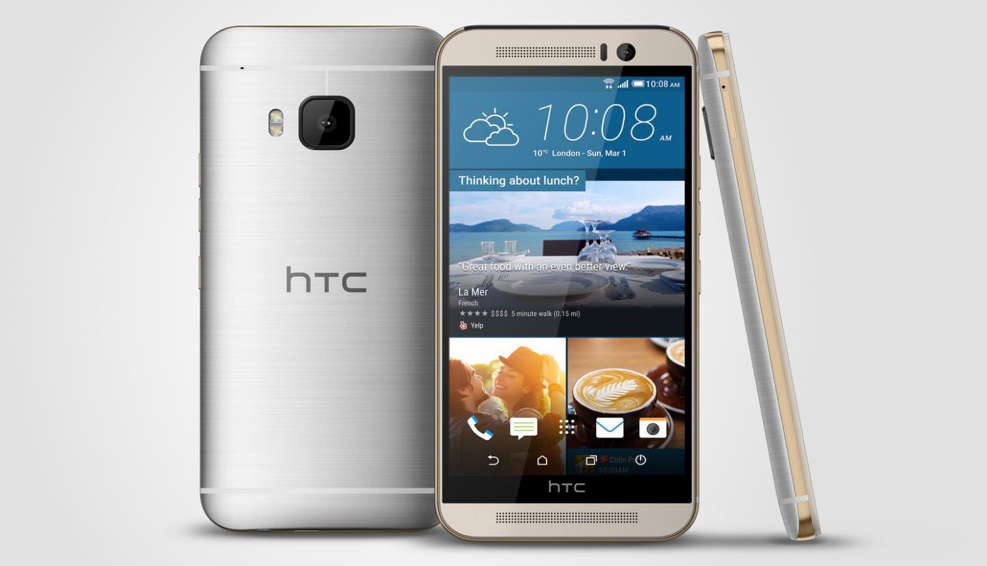 What makes this phone worth buying is its shedload features to give you unique user experience. However, many often fail to unlock innumerable specs which are not much in vogue. Here a few tips and tricks for you to get aware of certain not-so-conventional functions:
The camera:
As mentioned earlier, HTC One M9 features a single 20MP shooter. This camera interface is great to use and convenient to understand. The makers have accumulated all the superior features right at your fingertips.
The primary snapper shoots amazing clicks both in well-lit and low-lighting conditions. Additionally, the camera also takes video up to 4K and slow-motion video at 720p by 120 frames per second. Furthermore, this flagship model also has a few untold impressive features:
You can quickly switch between front & rear camera by swiping left/right.
Several modes like portrait, landscape, panorama, etc. are available to make the clicks lively.
You can have your own setting to click amazing pictures. Go to the camera settings and change exposure, ISO and white balance to have some professional shots in your kitty.
Take selfies in Bokeh mode by manually adjusting camera settings. Add GIFs, filters, stickers and make your self-portraits shareable.
Performance and battery:
HTC One M9 renders a top-notch performance that is far better than many phones within the price range of Rs. 48,000 and Rs. 53,000. It has a battery of 2,600 mAh and runs on big. Little processor.
The battery life depends on your usage pattern. However, here are a couple of tips to increase the battery life.
You don't need any third-party app to track the breakdown of battery usage. Simply go to settings and switch on 'Power Saver' and 'Extreme Power Saving' modes.
Kill the apps by force stop which drain the maximum battery. To do so, go to the power menu and check 'Battery Usage'.
Now comes the design & display:
HTC One M9 offers a refined design with an improved display screen. Its all-metal body gives a stylish yet aesthetically pleasing look. This phone has a 5-inch super LCD screen with 1080p resolution with superior pixel density.
Moreover, this smartphone features a user-friendly home screen with brilliant specs. It is very much customisable and has some out-of-the-box offerings for its users.
One M9 comes with personalisation options with multiple themes via the 'Themes' app.
You can also change the colour scheme quickly. Go to 'Accent Colour' in the settings and choose 'Personalise' to add a personalised touch.
More about software & processor:
It's essential to have the latest operating system to improve a device's stability. Since its launch, HTC One M9 has always stayed up-to-date in terms of software. In 2018, this device runs on Android® 7 Nougat with faster speed.
Furthermore, One M9 is powered by a quad-core Qualcomm Snapdragon 810 processor under the hood. With a clock speed at 2GHz, it is coupled with an Adreno 430 GPU and 3GB RAM for effortless functioning.
You have the advantage of hiding the apps in an app drawer.
Moreover, there's also a facility to answer a call without touching your device. Turn on 'Automatic Answering' feature to enjoy these benefits.
You can turn your One M9 into a remote. It has an in-built IR blaster that makes the phone all-in-one remote for various appliances.
If you are a gamer or a social media apps lover, you have the advantage to pin your favourite applications with this device. You can get this handy feature by choosing 'Screen Pinning' in 'Security' section.
If you are tensed with the budget, worry not as getting funds to purchase your HTC One M9 is now easy. You can divide the price into No Cost EMIs which require you to pay the total amount and nothing more. For that, make sure to purchase on the Bajaj Finserv EMI Network and use your Bajaj Finserv EMI Network Card.
You can also avail attractive offers, discounts and more. Shop this mobile phone on EMI online or offline from any of the 60,000+ partner stores spread across 1,300 cities. Repay the amount over a period of 3 – 24 months.
Customers who do not have this EMI facility can also apply EMI Network card in an easy way by approaching a store representative. The process completes with minimal documentation; only a cancelled cheque and their KYC documents.
Thus, get your HTC One M9 on EMI and make the most of it by going through the features and considering these tips.
Bajaj Finserv also has special pre-approved offers on home loans, personal loans, business loans, etc. You can use these offers to make the process of availing a loan quick and easy. Check your pre-approved offer by adding basic details such as your name and mobile number.