Sound and dialogue play an integral role in any genre of video. Not every video you watch without any dialogue is as interesting as Charlie Chaplin movies. Are they? No, right?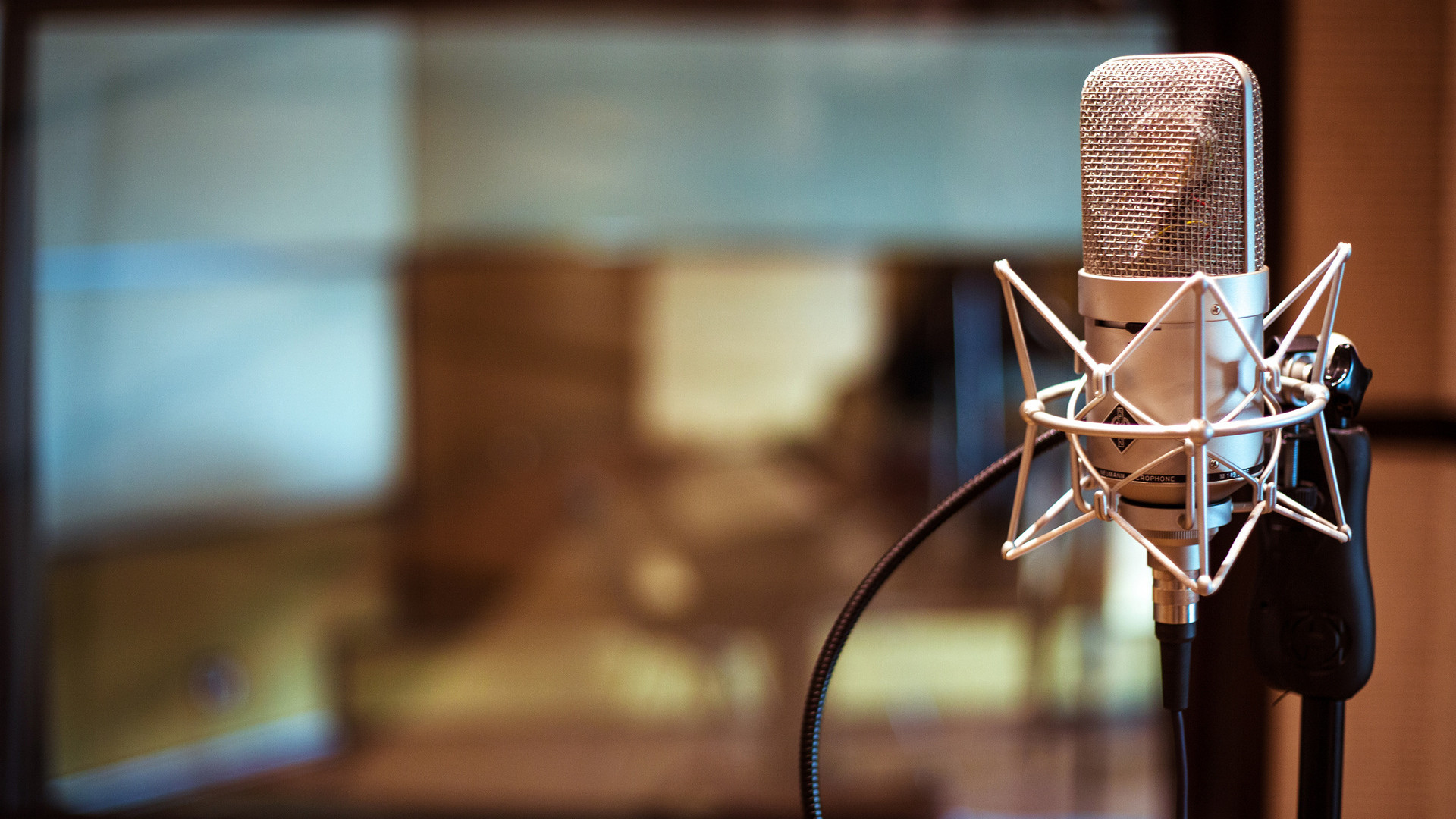 That's why people pay so much attention to sound when making a video. For a long time, voice-overs have been used as an effective way of conveying a message. Voice Overs help the audience to understand what the video means and directs them towards the right way.
So, people are more interested in adding voice-overs to their videos these days even more.
Video voice-overs are helpful, yet they can be difficult to record and execute. It takes a lot of effort and time to create a good voice-over to convey your message the right way.
There are many ways in which you can add sound to video and different techniques to follow in order to include a voice-over. If you are interested in knowing more about voice-overs, let's take a dig in today's blog.
We will discuss in detail about different aspects of voice-overs and how you can sound to video and record them.
What Do You Understand by Voice Over?
It is really easy to define a voice over. It is a simple off-camera commentary that is done to explain what's going on the screen. The voice-over is usually read from a script which is planned before-hand and will be read by a professional voice over artist.
The person may or may not be in the video when the voice over is getting played on the screen. It can also be played between background music or the usual sounds that are present in the video.
A voice-over can also help to portray the relationship between the different characters in a video. So, you can see that a voice over can help you in a lot of ways. But, the main challenge is to capture a good voice over for the video.
It's the ability to establish successful communication between the video makers, and the viewers have made it so essential. As soon as you add a voice-over, it helps to create a more emotional and meaningful impact.
Characteristics of Voice Over
A voice-over has many characteristics that help it to be unique and special. It can be narrated in a movie or TV show that is particularly used during the runtime.
A voice-over is an off-screen voice that informs the audience of many different facts in fiction or nonfiction productions. It is informative and offers the viewers with good information that can be spread through commercials or phone.
A voice-over can also be defined as a scripted statement that is read aloud with a good tone. It is versatile and helps you to increase the overall engagement of the video well.
Tips for Recording Good Voice Over
When you are recording a voice-over, you need to be careful and patient about the whole thing. Take a look at these amazing tips that will help you record a good voice over –
1. Putting Mic in the Right Place:
You have to put the mic in the right place. Yes! You must place the mic in the right place to record the voice over with good clarity. The overall volume and clarity are really important in a voice-over. Or else it becomes difficult for people to understand and identify the meanings.
2. Using a Pop Filter
You can use a pop filter to enhance the overall sound of the voice over. They are very handy when it comes to recording a voice-over. Make sure that the pop filter is placed a few inches away from the mic, and that will allow you to record without any hassles.
3. Avoiding Noise Is the Key
You got to ensure that the recording studio is not very live. In simple words, there should not be too much noise or sound apart from the ones which are necessary. In case you are working in a room that is resonating the sound a lot, you can use an acoustic filter. It can help to record better and clearer sound.
4. Having a Correct Script Copy Is Must
Keep a proper copy of the script when you are recording the voice over. You can allow the artist to take small notes on the script regarding any change of sentences, fix an error, mark a pause, or even add some improvisation. This will help the artist to speak out the dialogue in a more confident manner.
5. Go for Rehearsals before Final Take
Arrange rehearsals before taking the final voice to overtake that is scheduled. This will help you and the artist to work on any changes or additions that may revamp the quality of the script. It also helps the VO artist to work on different tones according to the video. All of that contributes to a more convenient and easy to follow a process.
6. Having a Glass of Water by Your Side
Keep a drink at your reach. When you are hydrated and keep your mouth from getting dry, your voice clarity tends to increase. That is why you can speak more clearly. It can be simple water or something warm.
So, these are some amazing tips that can help you record a brilliant voice-over. When you can remember these tips while recording a voice-over, it is easier for everyone. That's why you need to follow and execute them as well.
Final Words
Voice overs are now an integral part of thousands of videos shared on the internet. Voice overs are versatile, and they can easily allow you to add more depth and emotions into the video.
An audio video converter helps you create a good voice over, and you can even follow the tips we just shared. The need for a good VO is necessary for delivering a message through your video. Follow the tips above while recording them and let us know how successful you were in making one.