To create a good website, you need to master many skills such as basic coding, layout, visual design, colour principle, UI/UX, SEO, and writing. Undoubtedly, learning to design a website is a daunting task, but it is doable if you are passionate and self-motivated. With several free resources available online, it is easier than ever to learn web design, even if you are just starting and have no knowledge about it.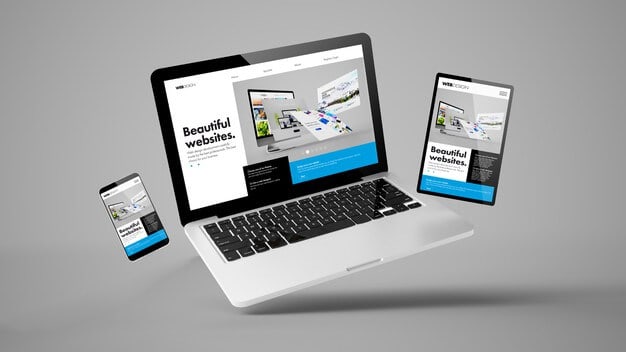 Now, like most people, you, too, must be thinking where to start from. Find more tips here in this article on the best resources to learn the art of website design for beginners.
Useful Online Resources For Beginners
YouTube, blogs, e-books, PDF material, online courses, forums, etc., are valuable resources where you can learn the basics of designing a website.
Follow YouTube Channels
YouTube is the best place where you can learn anything you want without having to spend a penny. As the largest video resource, it's an excellent place to start with.  You can follow YouTube channels such asLearn Code-Academy, Google Chrome Developers, etc., that cover topics like WordPress, HTML, PHP, CSS, ActionScript, PHY, MySQL, jQuery, Python, JavaScript, and more.
Blogs and Websites
You might find it difficult to follow some books' complex language as they are loaded with jargon. Blogs can be a saviour as they are written in simple language which you can easily understand. As most of the blogs are created by web developers, you can also get valuable tips and tricks.
Blogs cover various topics and are an excellent resource for blogs, news, and tutorials.
Furthermore, websites like W3Schools, Google Code University, Code Avengers are some of the best places where you can learn coding languages such as HTML and CSS.
Join Forums/Communities
If you want to learn the latest trends, gain knowledge, share ideas, sharpen skills, and get tips from fellow web designers, then you must join an online forum. These are like small communities where you can engage with other web developers at different levels.
Try joining more than one community, as this would be helpful to expand your knowledge. Forums like Digital Point, WebDesignForums.net, Webdeveloper.com, GoDaddy Community forums, WordPress Support Forums are some great places to find relevant and meaningful content and answers to your questions.
Enrol In An Online Course
Going through a huge amount of information might overwhelm you if you have little idea about what you want to learn. This is where an online course can help. These courses designed by experts are well-structured and have different difficulty levels to choose from. So, as a beginner, you have to enrol in a web design course for beginners.
You will find numerous platforms online such as Coursera, Udemy, Treehouse, SkillCrush, Alison, which offer several free and paid courses based on your skill level. Some are certification courses that give you a certificate of completion at the end, which you can add to your resume.
Once you have familiarised yourself with the basics of website development, the next step is practice. Website designing is not just about cramming the theory. It is a skill that is acquired with continuous practice and takes time and patience. Therefore, you need to start by designing a website using the knowledge you gained from different resources.
You can use website builder platforms like WordPress, Constant Contact, Code Academy to design a website from scratch. The advantage of these platforms is that they have AI to assist you in the whole process. You can start by building simple websites, and after some practice, you will be able to design interactive and attractive websites on your own.