Player's Unknown Battleground and formerly known as PUBG is the most common buzzword among every gaming enthusiast. Various business entrepreneurs are looking towards pubg game development as a huge business opportunity.
Do you have a vision for a mobile game like PUBG that hasn't shown up in anyone's mind yet? Here's a piece of advice. Why not invest in the game idea on your own? According to research, Tencent ( the publisher of PUBG) generated an ROI of over $225.2 million in April 2020.
If done right, pubg game development ideas can earn rapid growth and success that you can't even imagine.  If you're also looking to gain some business from the huge popularity of the Pubg game then it is essential to learn about its infrastructure and resources.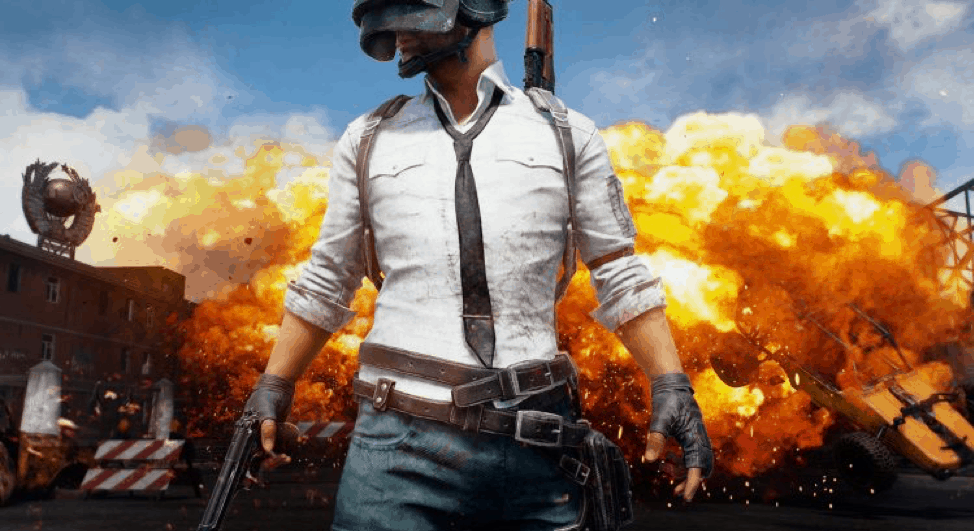 Still not convinced? In this quick guide, we'll get to learn about the phases of pubg game tournament development.
Phases of Pubg game tournament development?
1. Game testing
Do you know? Despite its popularity, the mobile version of the Pubg game was only launched for the users of Canada. The main objective was to analyze the reaction of the target audience.
If done properly, the game testing methodology can assist the game developers to filter out the actual gaps before the game release.
2. Revenue model
If you're willing to invest your money in a game like Pubg then it is crucial to learn about its revenue model.  Generally, the Pubg game is free to download but the in-app elements like guns, ranks, etc are only available after purchase.
3. Game content
The game content tells about the concept of your game. if you're interested in pubg game development then it is important to have an interactive game story.
For example, in Pubg mobile the players jump on an island in form of a 4, 3, 2 – member squad or a single player from an airplane flying at high-altitude, and then the fight for the first position begins. The team or player that survives till the end wins the first position with a 'Chicken dinner' tag.
Similarly, to build a pubg game tournament, one should work on the concept and game content because a game without attractive graphics and good content can still hook more players than the game with interactive graphics and appalling concepts. Involve exciting game rewards, comprehensive fighting levels to make the game concept exciting.
4. Fascinating graphics
After dealing with the game content, graphics come into play. Talking about Pubg mobile, the graphics of this game are appealing enough to provide a real-life gaming experience to every player.
While playing Pubg mobile, players can adjust the frame rate, customize display resolution according to the configuration of their device. Similarly, a pubg game development model should boast such type of hands-on features to promote a meticulous performance.
5. Dynamic User-Experience
Without conducting in-depth research about the Pubg mobile, your pubg game tournament idea cannot penetrate the competitive market. Just lke Pubg mobile, your shooting game should have adaptive touch-screen controls and there should be easy customization options as per the player's preference.
Research about the hands-on controls of Pubg like peek & fire, customizable virtual buttons, etc. The layout of your came should feel comfortable to the players otherwise they can't enjoy it for too long regardless of the number of features it has.
6. Technology stack
Nowadays, the audience always wants options. Seemingly, the search for PUBG game alternatives is an evident thing. If you're an emerging game developer, then it is essential to research properly about the relevant technology stack for successful game development.
Below are the technology stacks that a developer can prefer for Pubg game tournament development:
Java is a computer programming language that can develop programs capable to run on any device. Seemingly, the involvement of the Java language makes the Pubg game run on any android and other mobile devices.
Python is a modern-age programming language that is easier to use and plays an important role in developing the core of massive shooting games like Pubg.
The Unreal Engine 4 is the most popular game development studio that uses the C++ language.  By using Unreal Engine 4, your pubg game tournament can attain high-end graphics and realistic mobility.
Real-time communication is another feature that provides a real-life game experience to Pubg mobile. However, the developers made this idea possible by their knack in Pearl 6.
This programming language can execute communication on different scales without any internal distortion. It also helps in detecting bugs and false codes that affect the performance of the Pubg game.
The above-given information clearly states the benefits and phases of pubg game tournament development. However, before hiring a game developer, check their industry experience, relevant portfolios, and development package.
If implemented correctly, you can also reap out good revenues and sales from mobile gaming products like Pubg.