Some people are confused about what a smart house actually is. And as technology rapidly advances, that term means something new every few years. For example, several years ago, a house might have been deemed "smart" if you could turn the lights on automatically. But today, many homes are equipped with remote thermostat control, automatic security sensors, and refrigerators that tell you what you're out of. And in reality, what makes a house a smart home is still pretty subjective.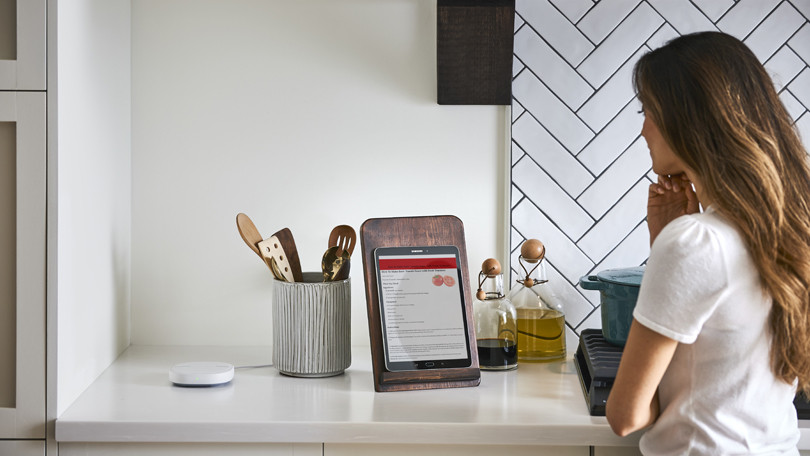 Common smart house features
The most basic feature of a smart house is probably its lighting. New technologies in lighting allow a homeowner to set timers for when it turns on and off, equip it with motion or nighttime sensors, and use voice control.
Smart appliances are also all the rage in new technology. And smaller appliances are the easiest and least expensive to start out with. You can now buy slow cookers that can be controlled remotely with an app on your smartphone. But you can also buy larger appliances that do the same thing. Refrigerators that tell you when you're out of milk and garage doors you can close from another state have become the new normal.
Security is another place where technology has come into full force. You can set most alarm systems from your smartphone from anywhere in the world. There are now even affordable cameras you can place in your home that instantly send you video messages when they detect movement. Some security systems will alert you when a car approaches your driveway or can record any movement on your porch.
Smart house convenience
The obvious reason anyone might wish to have a smart home is for convenience. Many of us are used to tapping the button on our robotic vacuums and coming home to clean floors. And we are also used to telling Alexa to play our favorite songs. But with the rapid advancement of technology, it's a safe bet that even these items are going to be outdated in another decade. They may be replaced with floors that clean themselves and houses that contain internal Alexa-type technology.
In some instances, you might be able to make even rental homes a little smarter. But if these features are important to you, you'll need to discuss it with your landlord when you fill out your rental application. This is the best time to find out what technology your rental has and what upgrades will be allowed.
Smart house savings
Another primary reason smart houses are becoming so popular is because of the potential savings. Sure, the technology itself may cost more upfront, but the cost-cutting benefits just might outweigh that expense. For example, a smart thermostat is designed to save on energy costs when no one is at home. Some of them are even designed to "learn" the occupants' preferred temperature or with occupancy sensors that turn the units down when no one is home. Light sensors and remote capabilities also save money for homeowners by conserving electricity. 
How to make your house a smart house
To make your house a smart house, it's important to decide which features are most important to you. Is your main priority your family's safety? If so, start with an upgrade to your security system. Call on a professional company that offers Denver home automation services for a consultation on the best options for you. And then move on to other technology as your budget allows. For instance, you may decide to upgrade your fridge to a smart fridge, or fully automate your lighting.
To make your home a smart house, consider buying Aicool Smart Trash Can.