Players can access pixel art games through various mobile device apps. As technology continues to improve, creators continue to develop more exciting games. Some color games make coloring fun, while others inspire professional artists to create digital pictures for commercial purposes. Because of each individual's varying needs, there are several gaming apps that you can install on your device. Here are some of the best.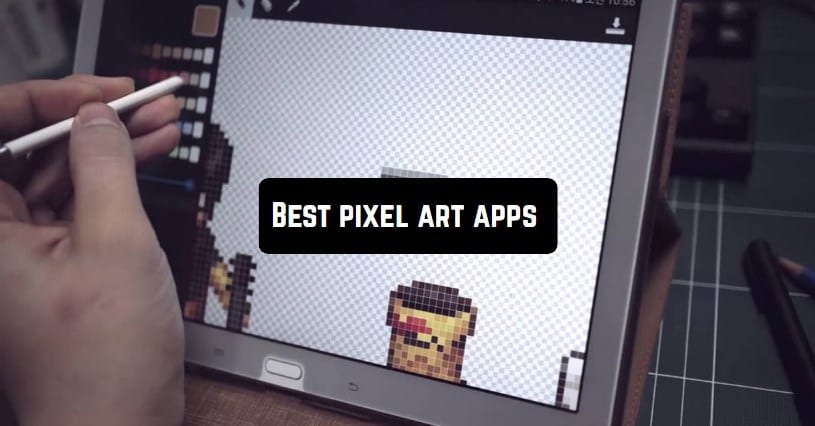 1. Pixel Studio
Pixel Studio isn't as simple as it seems. You have to use your imagination to come up with a stunning picture of the things you like. It has many features that make it suitable for beginners and professionals. Some of these include many tools on a simple interface, layering tools that allow you to take your art to the next level, and options of adding animations to your picture.
You'll love this art if you're a professional who's looking to create pictures in pixels. It supports all the popular formats like GIF, PNG, and JPG. It also has advanced color picker tools that support RGBA format. With these tools, you have a variety of colors at your disposal. Pixel studio has received several reviews and has been downloaded more than 2 million times. That's why it's the most popular app used for creating art. Its large community also allows you to view other people's works and share yours with them. The app is free, but you may need to part with between $1 to $5 to get the advanced features.
2. Pixel Art: Color By Number
One of the reasons why this app is popular is the growing popularity of pixel coloring. Gamers have found using this puzzle entertaining and relaxing. Some love it because it helps them eliminate anxiety and stress and destruct them from other routines. You can download it for free and use the features in its comprehensive interface. Playing this game enables you to dip yourself into the world of art through challenging and unique coloring experiences.
Color by number makes playing enjoyable by giving you the option of assembling coloring pixels into a picture. Before you start assembling, ensure you zoom in on the picture to get a good view of the pixels. After that, please select a color from the interface and tap it on the cells. You can play this game without an internet connection. However, ensure you update it daily to get more pictures. The pictures feature animals, flowers, birds, and unicorns. The app also offers you a 3D coloring option.
3. Pixel Art Editor
This is the simplest app that you can use to create pixel pictures. Its interface doesn't have many functions apart from the main tools and the pallet. If you desire to develop a picture in digital imaging, this app is the best fit. It utilizes the pixel point to view the end picture. Pixel art editor is ideal for developers working with digital images. Its RGBA coloring options can also allow you to add a wide array of colors to your picture.
Bottom Line
The best apps should allow you to create desirable digital images. These apps have interfaces with various options that you can select to modify or create the perfect pictures. You only need to ensure that you download the right one that suits your needs.