The simplicity of the game is its genius. You're in automobiles, and you've collided with a large ball. "Supersonic Acrobatic Rocketpowered Battle-Cars" was the original title of the game. This was a similar term. However, the physics and overall gameplay weren't quite as strong or polished as Rocket League, which is why I didn't play Supersonic, despite the fact that I enjoy Rocket League.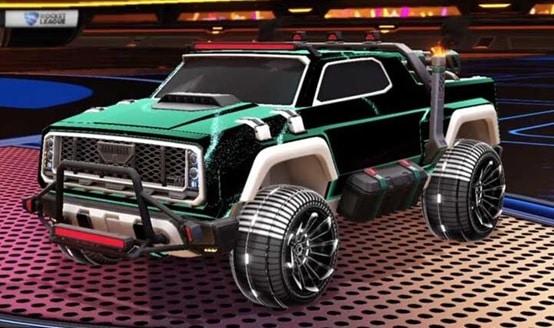 Don't let how bad you are at the game when you first start to deter you. The sight of people controlling the ball is strange at first. However, if you're having a good time, you'll change on your own. You should pick up a controller and instinctively understand what you need to do because the gameplay is just soccer. All you know about soccer strategy and tactics can be imported, and it all comes together nicely. You've seen what good performance looks like, so you can quickly assess your own performance and see where you can improve. People who have never played the game will easily learn how to play it and socialize while doing so. On so many levels, it's just so available. Without preparation, you can hit a skill level that rivals the best in the world if you love a game and play it long enough. In addition, there is a trading function in the game. This was a later addition to the game, and it has since developed into a sizable marketplace. Top-tier players are more interested in the market than other people who can barely play. It works by rewarding players with random Rocket League blueprints after they complete a game. To craft these blueprints with Rocket League credits, and you will receive a random item.
You and your team's play will be responsible for all of your Rocket League success. Rocket League has a playlist for everyone, whether you want to play alone or with your mates in a party setting.
What makes Rocket League so unique is how different it is from other sports. On the surface, it appears to be a very easy game, and many people who haven't played it believe it's a low-skill game. However, there are many layers to it in fact. You could play Rocket League every day for the next ten years and still learn something new each time. That is how ridiculous Rocket League's skill limit is. Every few months, a new mechanic or methodology arises, and it soon becomes the next big trend that everyone in the industry adopts. This is especially impressive for a game without a continuously changing character/item structure that changes with each update.
The physics and feel of the game are crisp, tactile, and enjoyable. The aerials and spins add a kinetic element to the results. The customization options are bizarre and enjoyable, adding a great expressive layer to the game without interfering with the gameplay. There are no weapons or power-ups in Rocket League, but there are cool car bodies, wheels, and decals. You can make your own unique design to show off your car, and a wide range of Rocket League items can be used according to your preferences.