Wondering Which automation testing tool is in demand? If your answer is yes then read on.
In the market, there are quite a lot of automation testing tools available and different automation tools come with different features and pricing.
But as a corporation, you might want to get the best one or use a tool that is in demand and to help you out with this question, I am going to talk about the best automation tools which are in demand right now.
Which automation testing tool is in demand?
Selenium

First of all, I have Selenium and it is one of the best automation tools available out there. The best part of this tool is that it is completely an open source web automation tool that is currently in demand and used by many.
The tool can automate across multiple OS Like Windows, Mac, and Linux and browsers like Firefox, Chrome, IE, as well as Headless Browsers.
Also, the tool supports quite a lot of programming languages, which include Java, C#, Python, Ruby, PHP, Perl, and JavaScript. Selenium offers a record and playback features with its browser add-on Selenium IDE. To know more about Selenium you can check out Inviul.
MABL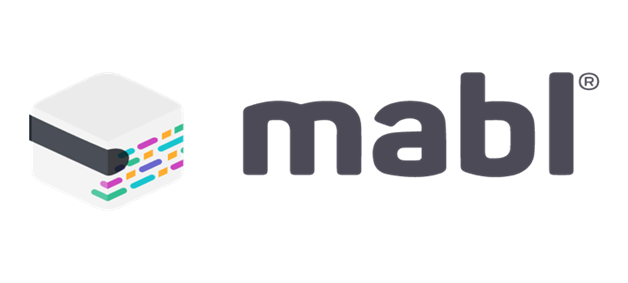 Up next, I have the mabl. This one delivers you scriptless end-to-end test automation and it comes integrated with your delivery pipeline, so that you are able to focus more on improving your app.
With this one, you can also use proprietary machine learning models and mabl automatically identifies and surfaces application issues quickly.
So you will be able to diagnose and fix bugs fast before they impact your customers. Also, it allows you to repair your tests automatically when your UI changes. So you can spend less time maintaining tests and allow you to maintain quality.
Ranorex
You can check out Ranorex as it has over 14,000 users worldwide, and it helps in accelerating testing with the Ranorex Studio. Also, it is an all-in-one tool for test automation. This tool is extremely easy to get started, so even beginners can use it.
It comes with a cordless click and go interface and it is highly powerful for automation experts with a full IDE for C# or VB.NET, and open APIs.
Along with that, you will also be getting multiple features like functional UI and end-to-end testing on desktop, mobile, ERP, SAP, Cross-browser testing and Delphi applications. As well as you can test iOS and Android applications and run tests locally or remotely, in parallel or distribute on a Selenium Grid.
TestCraft
Up next, there is the TestCraft. This one is a codeless Selenium test automation platform that you can check out and it is backed by revolutionary AI technology and unique visual modeling.
As a tester, you will be able to create a fully automated test scenario without coding. The customers will be able to find bugs faster, integrate with CI/CD, release more frequently, and improve the overall quality of their digital products.
As long as the features are concerned, there are no programming skills required and it helps in reducing the maintenance costs. Also, the best part is that it provides immediate time to value.
TestCafe Studio
For my next pick, I have the TestCafe Studio. It is an end-to-end, cross-platform web testing platform and it allows you to create, maintain and run automated tests with nil code. Along with that, you will also be getting quite a lot of features like built-in visual tester recorder.
It supports cross platform and cross browser so you can easily run tests on different platforms like Windows, Linux, macOS, within Chrome, Safari, Firefox, and IE.
Also, there are no additional tools required. Like, you will not need a WebDriver, Browser Plugins, or other testing software and it comes with a built-in Waiting Mechanism
LEAPWORK
In the end, I have the LEAPWORK. This Automation Platform enables you to do test automation without writing code. In this automation tool, the test cases are built as flowcharts on a design canvas by putting together powerful building blocks.
And the blocks include all the commands and logic that are needed for automating applications and with this tool, anyone can build powerful test cases using the full-featured automation platform features.
With this tool, you can test applications on almost any operating system, be it desktop or mobile devices or any browser. Also, it offers you fast troubleshooting with visual documentation, and it easily gets integrated with your CI/CD pipeline.
Final Words:
So that was the answer to your Which automation testing tool is in demand question. Now go ahead and check out all these automation testing tools and see which one is working the best for you. Also, for any questions, do comment below.