How are Virtual Phone Numbers Important?
A Virtual Phone Number is basically a phone number that isn't linked to a specific location. Any phone, whether VoIP desk phones, softphones, or mobile phones can be used to place or receive calls using virtual numbers. It's ideal for office workers as well as individuals who do their business from home.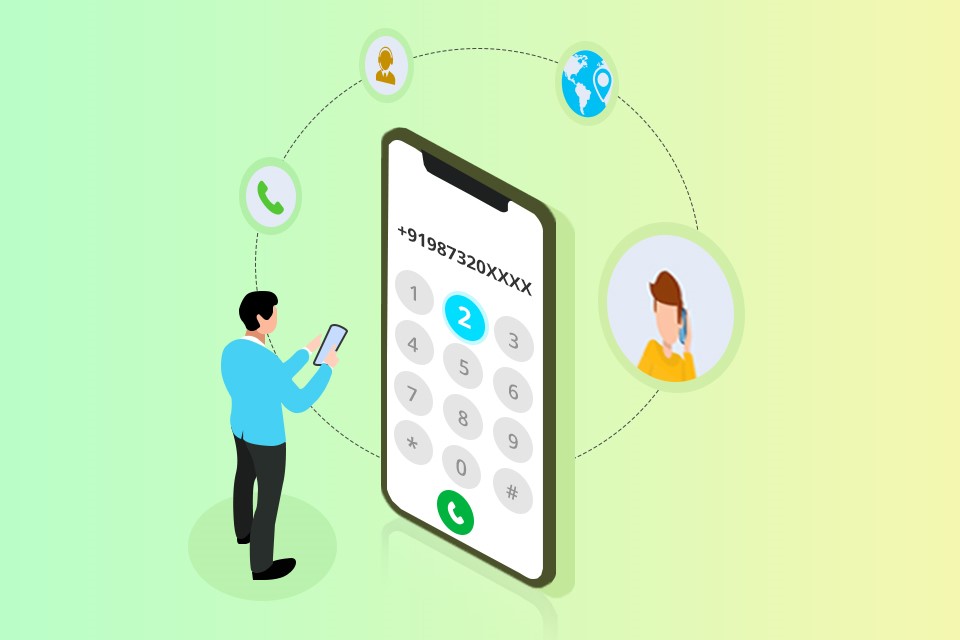 Users can choose which devices the virtual contact number calls, and they can switch them out as necessary. Furthermore, compared to landlines, which individuals may look up in web directories, virtual phone numbers offer better privacy.
Regardless of where their offices are situated, VirtNum.com is essential for accepting calls from consumers worldwide. It provides them with streamlined channels of communication with clients. They are unable to differentiate between a regular and a virtual phone number.
Working of a Virtual Number?
A SIM card or a real address is not necessary for virtual phone numbers. As an alternative, Finland virtual number permit Voice over Internet Protocol calls. Fundamentally, calls and texts sent through WhatsApp, iMessage, or Google Voice are made using the same tested technology.
The phone calls are connected and digitalized across regular phone networks and the internet. No matter which VoIP provider users choose, providers make sure users transfer their business phone numbers. This procedure is prominent as 'Number Porting'.
Hence, all users need to make calls is a speedy and dependable connection of data like Wi-Fi or 4G LTE. Users can receive calls on their mobile phones using virtual phone numbers in this way.
Difference between a Regular One and a Virtual Phone Number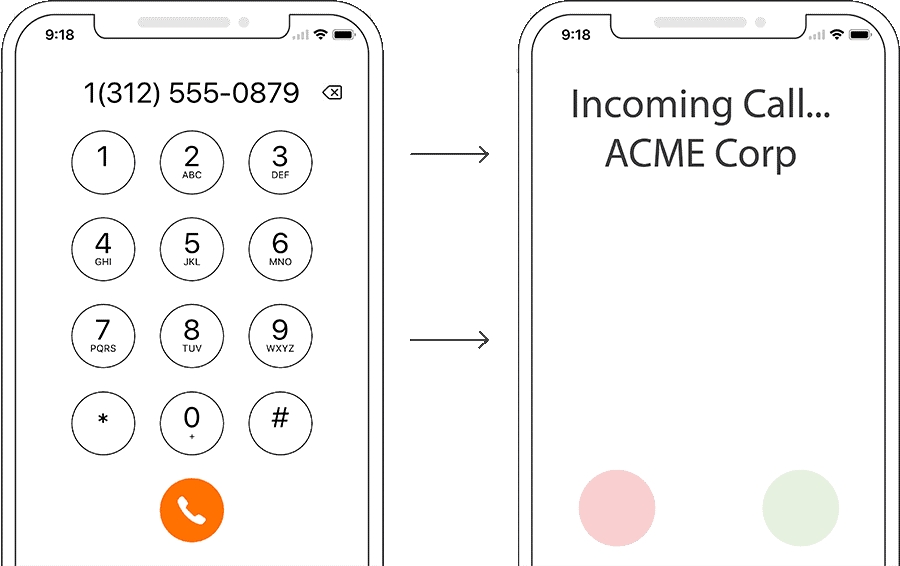 The local telephone provider often installs and offers traditional phone numbers. Most individuals are unsure that they are not the phone company that owns the number. Phone lines are normally assigned by telephone providers to the installation location's street address.
To connect each desk phone with a traditional phone connection, phone lines must be run throughout the structure. It's not always simple or practical to install telecom lines in a given office.
However, a virtual contact number is not linked to any one location and is location-independent. A similar cloud PBX is used by both remote and office-based employees, thus it functions for both.
Thus, calls placed to the virtual number can be answered by the in-house or remote team while they are at work, at home, or on the go. Moreover, users can select a staff member to answer incoming calls from the virtual contact number on the basis of their availability.
Top Advantages of a Virtual Phone Number
A long array of advantages and functions are provided by virtual phone lines to assist small businesses race with bigger ones. They offer hardware flexibility, infinite localization choices, and significant cost-saving potential. For companies of all sizes, virtual phone numbers are a lot more practical than conventional business landlines.
Ability to Receive Calls Anywhere
Users can accept calls anytime, anywhere, and on their favorite device without being restricted to a certain place. Users might give a cell phone a virtual number, for example, if someone in the organization is going to be away and demands to be approachable by phone but doesn't want to disclose their cell phone number.
Users can give their phone line a local area code if their office is at a different location from the clientele. This majorly reduces the cost of receiving calls while assisting users in establishing a presence in a crucial area. Consumers are more likely to respond to calls and personally call from local numbers than from numbers with unfamiliar area codes.
Incoming Call Distribution
Companies with numerous offices can benefit from virtual phone lines. Incoming calls can be routed to phones in every office so that just one office's phone will ring. Users can achieve this by designating the destination of their virtual phone line as ring group or a queue call, which will, following preferences, ring the phones of all designated members of the queue or group, concurrently or sequentially.
A company can save thousands of dollars on equipment and telephony costs by using virtual phone lines. Virtual phone lines don't need any equipment, gear, installation, or maintenance since they are entirely digital.
Integrations with Marketing Campaigns
Moreover, users may monitor important consumer data using their virtual phone line. For example, most CRM systems enable users to assign a unique number to a special or specific campaign so users can detect calls for that campaign only based on the number. This information can be used to assess a campaign's effectiveness.
Check to check if the virtual phone provider users are planning to set up offers voicemail and text options in addition to phone service when looking for one. Three-way calling, caller ID, ring groups, call waiting and forwarding, call transfers, and call recording are often included in more expensive and complicated plans. Furthermore, check to see if customer assistance is included as part of the user's package and how dependable the service is with respect to uptime.
User Reviews for the Virtual Phone Numbers Services
Virtual Phone Numbers offers fictitious telephone numbers (DID numbers). Anywhere in the world, a local or virtual phone number (DID) may be forwarded to voice over IP (VoIP), landlines, mobile phones, or Google Talk. Customers choose the call forwarding endpoint for each DID individually, and they can modify it whenever they want using our user-friendly interface.
Users may now instantly expand their global visibility by adopting virtual telephone number solutions. Do users have clients or business associates outside of their nation? Just get a virtual number in the nation of their choice, and clients can call users at a discounted international cost. They can even phone users for free if they subscribe to a local flat-rate plan.
Increase the company's reputation and give potential customers a fresh reason to contact the company. By doing so, users may boost sales while also giving better customer service. Choosing among more than 60 nations makes it simple to establish a new local presence. Users can accept incoming calls on any landline or mobile phone number in the world, as well as on Google Talk, Skype, a Voice-over-IP provider of choice, H.323 or IAX destination, or a SIP thanks to Virtual Phone Numbers' versatile forwarding options.
Consider Virtual PRI service if users receive several incoming calls. With a virtual PRI, users may take 30 calls at once on a sole virtual phone line. Virtual PRI is currently accessible in 17 nations.
Summary:
If users are business owners who are looking for a contact number to use as the main line of communication? If so, investing in virtual phone numbers is the most beneficial choice given the hassles that are usually involved in getting a local number in the first place. With our user-friendly, web-based virtual telephone number management solution, users won't need to buy any gear and users won't need to change their present telephony provider. This gives users all the freedom they require. Give the company a boost in just a few steps!