Think of polished, wooden signs, and you have to use the word "traditional" to describe it! Wooden signs have always been a popular choice for business owners to display their brand names and other business visuals. If yours is a new-age, small, or start-up business, you can still use wooden numbers and alphabets to create your brand name, logo, signage, and other displays.
You must have come across independent letters & numbers in wood and MDF that business owners use in their office. It gets used to display the company name or name tag outside a cabin. Several online service providers are specializing in this. It's always an excellent choice to invest in wooden numbers and letters, for the following set of reasons:
#1 Wood is a classic material
Wooden signage with letters and numbers is a classy choice! It doesn't go out of style. You might come across other cheaper and flexible materials, but wood has a unique appeal that adds to the gravitas of the signage. It's classic, traditional and is always available. You can count on this as a go-to material.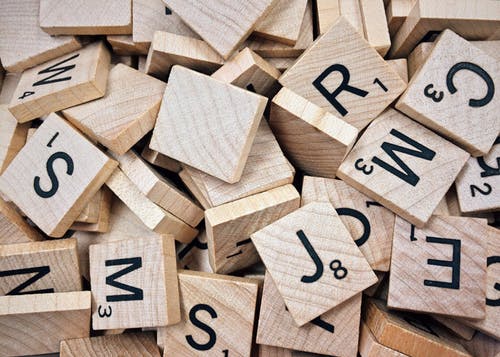 #2 It's versatile
Wooden signage and name tags have a character that other signages don't. You can sandblast it and get a textured look. Alternatively, you can opt-in for a curved display that makes the alphabets and numbers appear 3D. You have the choice to customize it the way you want. You can even paint wooden signage and work on the edges and corners. If you're going to add more sophistication to the look, you can apply a gold leaf as well. The impact is equally good, both indoors and outdoors.
#3 Wood is durable and strong
Wood has ample strength to withstand the daily wear and tear. Hence, if you invest in one, it will last you for a decade. Today, you have access to multiple kinds of wooden signage that get made of redwood, which is resistant to decay and moisture. Also, there's teakwood and plywood that provide ample durability and the chance to work on the finish and edge. Wooden letters and numbers, when used outdoors, can survive rain, heat, wind, and snow and other climatic extremes. It is a worthwhile investment.
#4 Wooden signs look professional
If you are using wooden letters and alphabets for your business, you want it to look classy and professional. Today, many companies and business owners are using it in country clubs, law offices, upscale communities, and accounting firms. Even resorts, advertising agencies, and other corporate offices use them to showcase their brand name and address. The letters have a surface sheen and have an organizational finesse that will impress others.
#5 It is timeless
Wood, as a material, is timeless! It is hardy and has a natural elegance. Carved and sandblasted wood give your brand name and other signage a distinctive look than other market players. No other material can substitute wood for its beauty, strength, and eternal appeal.
Today, there are service providers who can help you customize wooden signages in a way that complements your brand image. Browse online and read online resources to make an informed decision.