Fair enough question. The US library has the largest selection in the world, so why exactly can't you enjoy it just because you don't live in the US?
We'll discuss that in this article, and we'll also tell you how to unblock American Netflix abroad. If you're in a hurry, skip directly to ProPrivacy's Smart TV Netflix Guide here.
So Why Can't You Watch American Netflix Abroad?
You can "thank" geo-blocking for that. It's what Netflix uses to control what content users have access to depending on their geo-location. Basically, if the site sees you're not from the US, it will automatically redirect you to your country's content library.
How does Netflix know where you are from? It's simple – the website can see your IP address when you connect to it. And your IP address tells it exactly what country (and even city) you are from.
Why Does Netflix Use Geo-Restrictions in the First Place?
To be fair, they have to. If it were up to them, they'd probably make all the content available worldwide. But they don't always have a say in that.
Keep in mind that Netflix doesn't own all the shows it has on display. Many of its series and movies are owned by third parties. And those copyright holders don't allow Netflix to stream their content all over the world.
Why?
Because they likely sold the distribution rights to other companies. For example, they might have sold the rights to a hit series to a local TV network in Poland. So, Netflix can't legally stream that same content there because it would violate the copyright holder's licensing agreements.
What About the Content Netflix Does Own?
Normally, Netflix can freely stream its original content worldwide if it wants. However, things can get tricky if they sold the licensing rights to a different distributor first.
This might have happened in countries where the platform launched after a Netflix original aired. In that case, the company might have sold the licensing rights to a local network since it would be the only source of revenue from that country.
While it makes sense, here's the problem – when Netflix finally launched in those countries, the local networks still held the rights to those original shows. So, Netflix wasn't able to stream them there.
Sure, Netflix could buy those rights back, but the networks could ask for absurd prices which the company can't afford.
The best example we can give is Orange Is the New Black. In Indonesia, Netflix sold the rights to that show to a local network because they didn't have an app in the country yet. When they finally launched their service in Indonesia, they didn't have the rights to Orange is the New Black, so they couldn't stream it there.
To our knowledge, that's still going on. But if you have any info about it, please let us know.
Also, here's something else to consider – some Netflix originals might not meet the standards of the local ratings boards. In that case, they have no choice but to geo-block the content in those places.
Here's How to Easily Unblock Netflix US Anywhere in the World
While Netflix has good reasons to geo-restrict a lot of their content, that doesn't really mean much for you. In the end, you don't get what you pay for simply because you're from a different country.
Well, that's all going to change right now. There's actually a pretty simple way to bypass Netflix's geo-blocking – just use a VPN (Virtual Private Network).
If you're not familiar with VPNs, they're online services that hide your geo-location by masking your IP address. They used to be corporate tools that allowed secure connections to the company intranet, but – nowadays – pretty much everybody uses a VPN to unblock online content (including Netflix).
Here's how the whole process works:
You run a VPN app on your device and use it to connect to a VPN server in the US.
Once the client and the server establish a connection, all the connection requests you send to Netflix will go through the VPN server.
Because of that, Netflix will only see the VPN server's IP address. Since it's an American IP address, the site will let you binge all that amazing US content.
Pretty cool, right?
That's not all, though. Here's the coolest part – the VPN will also encrypt your traffic. So, your ISP won't see you binging Netflix. Consequently, they won't be able to throttle your bandwidth (essentially lower your speeds) when they decide you're using too much data.
Want to learn more about using VPNs (and other methods) to unblock Netflix on your smart TV? Then check out ProPrivacy's Smart TV Netflix Guide here. It's full of very helpful step-by-step tutorials.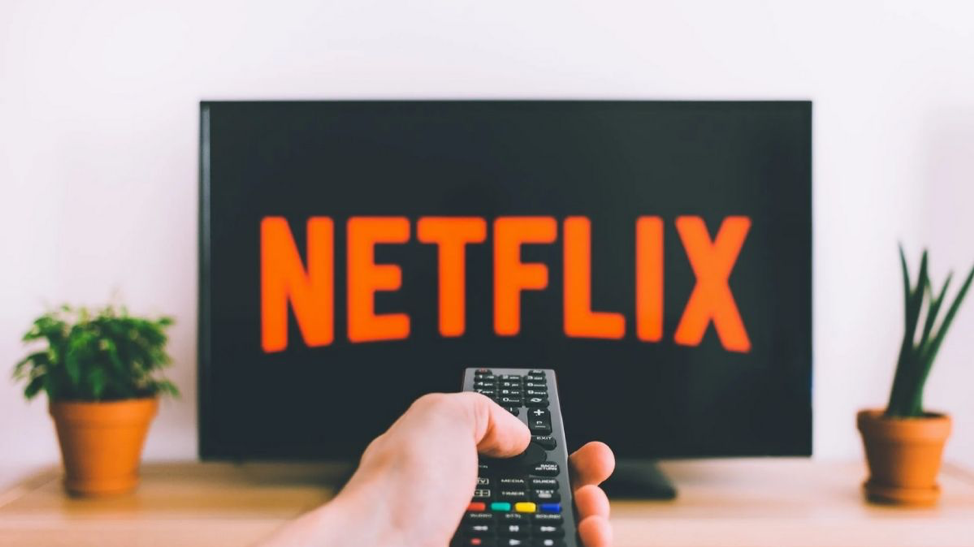 WARNING – Not All VPNs Unblock Netflix!
If you're serious about unblocking Netflix US abroad, you can't settle for any VPN.
Why?
Because Netflix is actually pretty good at blocking VPNs. If you use a poor service, you'll end up seeing the dreaded Netflix proxy error on a regular basis. That's going to happen because Netflix keeps blocking the VPN's server IP addresses, and they can't update them fast enough.
Luckily, there are good VPNs out there that have no problem bypassing Netflix's blacklisting techniques. Here are our recommendations:
Have Any Info You'd Like to Share with Us?
Know any other reasons Netflix geo-blocks their content? Or have more tips on what people can do to unblock American Netflix abroad?
Let us know in the comments or on social media. Also, feel free to mention any other VPN providers you know can unblock Netflix US on a regular basis.