The great volatile nature of cryptocurrency is what is clear to everyone. In fact, it is one of the reasons most investors are wary of putting their money into cryptocurrency. Of course, that is understandable – investors want to earn profits from their investments and not lose them.
Because of these, most people prefer to invest in some less-risky assets like bonds, equities, commodities, and gold. But all these investment types cannot provide the same level of security and freedom that cryptocurrency offers. So what's the solution? It is Tether (USDT)!
If you have also been worried by the volatility of cryptocurrency but yet would like to add crypto to your investment portfolio to enjoy some of its amazing benefits, then you should know about USDT.
What is USDT?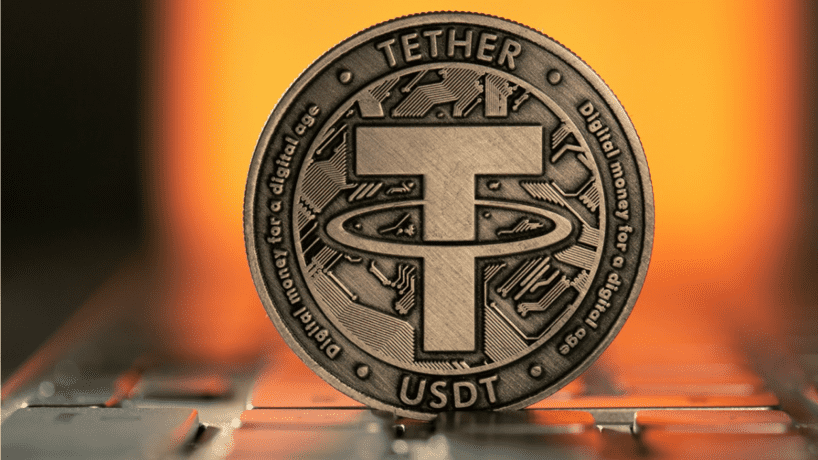 USDT is also a cryptocurrency just like BTC, ETH, XRP, and many more. But unlike these other cryptos, USDT is significantly more stable. This is because it belongs to a group of cryptos called stablecoins.
Stablecoins are digital currencies pegged to the value of another asset, usually a fiat currency. And that is what makes them less volatile compared to cryptocurrencies like Bitcoin and Ethereum. Stablecoins can also be pegged to the value of other entities like oil, commodities, gold, metal, and even other cryptocurrencies.
In the case of USDT, the coin is pegged with the value of USD. And it is in the ratio 1:1 in its pegging with the traditional fiat currency. That means 1 USDT is equivalent to 1 USD. As of the time of writing this post, USDT is number three among the world's largest cryptocurrencies based on market capitalization.
To help you further see why you need to know about USDT and enjoy its numerous benefits, below are some reasons investors are adding the stablecoin to their portfolio.
Why You Should Know About USDT
#1: It is a stable alternative to cryptocurrency
USDT remains one of the most stable coins in the crypto world today. This makes it perfect for investors that are seeking a low-risk alternative form of cryptocurrency. Because it is pegged with the value of a fiat currency, USDT is very much immune against the usual volatility often experienced with other cryptocurrencies like BTC and ETH.
However, when we talk about volatility, we are simply talking about the behavior of the price of these coins. Cryptocurrencies tend to experience a lot of fluctuations in price – their price can change significantly in the next minute. But stable coins aren't affected by this. Instead, their prices are always stable.
#2: It is very secure
The level of security USDT offers makes it a go-to option over fiat currencies, especially USD to which USDT value is pegged. Because USDT runs on the blockchain network, there is no fear of any dubious move by anyone.
USDT is a cryptocurrency, it is decentralized and not controlled by any authority or government, hence giving investors total freedom over their money without any fear of security compromise.
#3: Fast transaction times
When transferring money via a traditional bank or other financial authorities, transactions can potentially take anywhere between one to four days, depending on where the money is been transferred to and the mode of transfer. It can even take a longer time if it's initiated overnight or during weekends.
But with USDT, transactions only take a few minutes. This makes USDT a great option for cryptocurrency traders who need to quickly transact within minutes to make some profits. In just a few minutes, the deal can be settled and the money will be received anywhere in the world – even in the middle of the night.
#4: Low transaction fee
This is also another amazing benefit of cryptocurrency. USDT does not only allow you to enjoy quick transactions but much cheaper transaction fees. As a cryptocurrency, USDT removes the need for any intermediary in transactions. That way, users can enjoy cheap transactions.
While a bank can charge as high as $20 to $30 for transferring USD through SWIFT, you may only be charged about $0.1 for the same transaction if it is done in USDT.
#5: It is widely accepted
USDT is widely accepted across the industry. Virtually every crypto exchange platforms allow users to buy and sell USDT. That makes it a perfect option for investors who want to invest in cryptocurrencies that are not paired with other mainstream cryptos like BTC, ETH, XRP, etc.
At the same time, it is much easier to convert USDT into cash than it is for other cryptocurrencies. And because of that USDT has become the go-to option on platforms that don't allow users to buy cryptocurrencies with fiat currencies. Since USDT can be easily converted to cash and vice versa, it has become a major gateway for investors into the crypto world.
#6: Provides immunity against inflation and other money-devaluation policies
Investors in such countries where inflation is common or where their currency is very weak need a better option that can help preserve their currency value. In such situations, USDT can help provide a sort of immunity to investors.
Since its value is pegged to the USD, it is a great opportunity for investors to store their wealth in USDT than their local currency that is currently facing devaluation.
#7: Strong support network
USDT boasts of a very strong line-up of supporters including the likes of Poloniex, Kraken, Bittrex, HitBTC, etc. This further confirms that USDT can be trusted as a worthy cryptocurrency any smart investor should consider adding to their portfolio.
Final Note
These are some of the features of USDT that have made the coin a preferred choice over cryptocurrencies. It is stable in price and also provides great security for investors.  Whether you are an investor trying to escape the touch of inflation or just looking to diversify your portfolio, USDT is a great option. This is why you should know about USDT!