Every business nowadays can benefit from the various features of CRM software. Customer relationship management (CRM) solutions can do so much if they have the right features that your business needs. You can use it to maintain customer loyalty, close deals, nurture leads, and organize contacts.
A CRM software can make your challenging tasks easier and automated, which can help your team become more efficient. You no longer have to do manual tasks, like diagnosing problems and keeping up with customers, because a CRM software can help. That's why here are the features you may want to consider in a CRM software:
Analytics And Reporting
One of the most vital CRM features that a business needs is to get a clear snapshot of its activity. You need to gather and analyze data to make wise decisions for your business. And when talking about data for companies, you need to distill a large amount of data. Doing this manually could take up much of your time, so a CRM must have this feature.
The CRM benefits include having to quickly and easily analyze data. For instance, your sales team can gauge your sales pipeline's success or effectiveness by using the CRM's analytics and reporting system. This allows them to change their strategies to make their outbound sales function more successful at converting leads.
At a glance, you can quantify your business' efforts and come up with conclusions. You can do so using the metrics in your CRM. However, you must choose a CRM software that allows you to customize the metrics since every business is unique.
Moreover, you must also look for software that allows you to cater to your employees regarding reporting. For instance, the CRM software must be able to present the report in a visual format and others, making it easier for your team to understand the information being presented.
Document Management And Storage
These days, every team member must have access to your data. A CRM can do that since it can keep all documents in a centralized location, allowing access to employees wherever they are.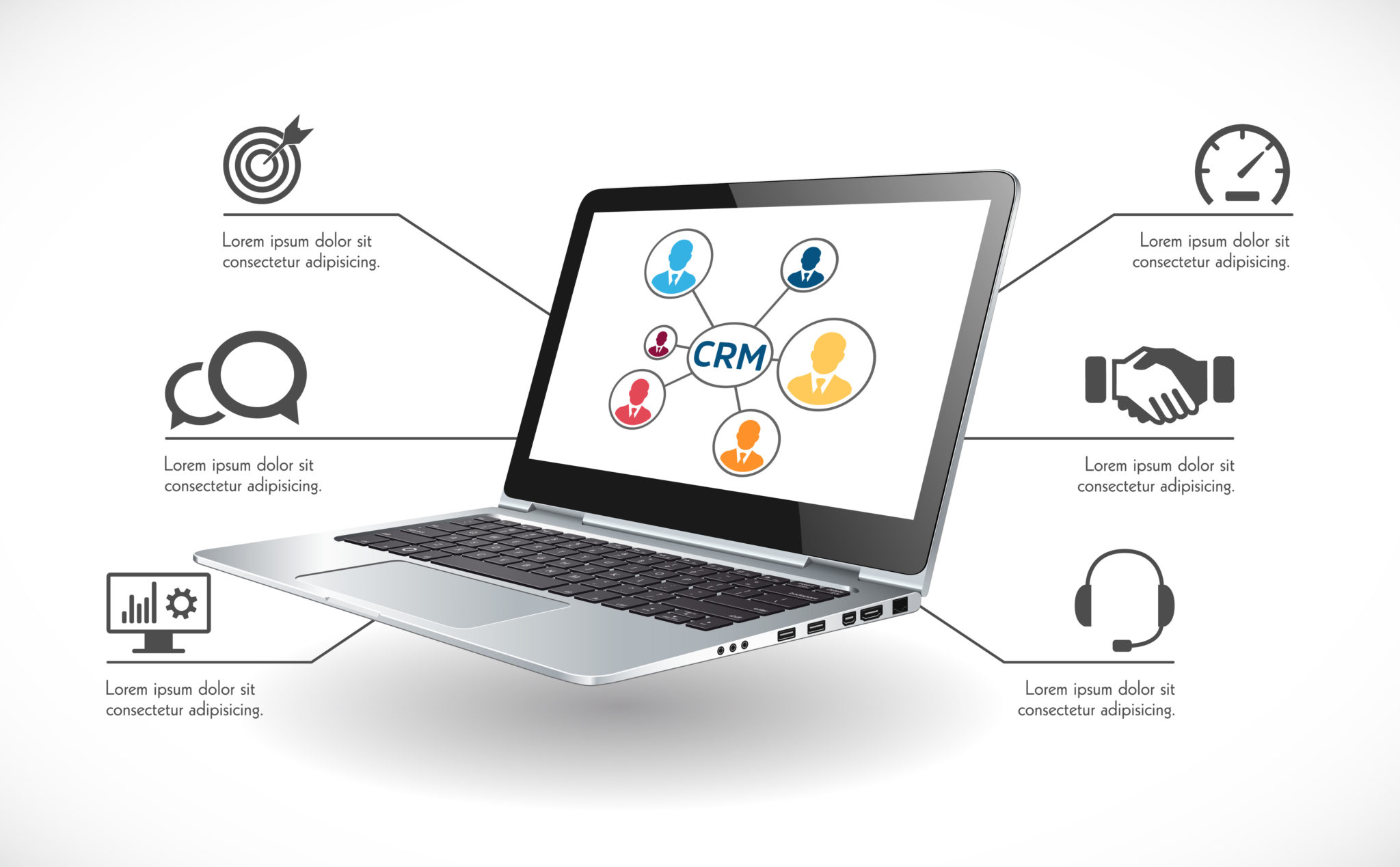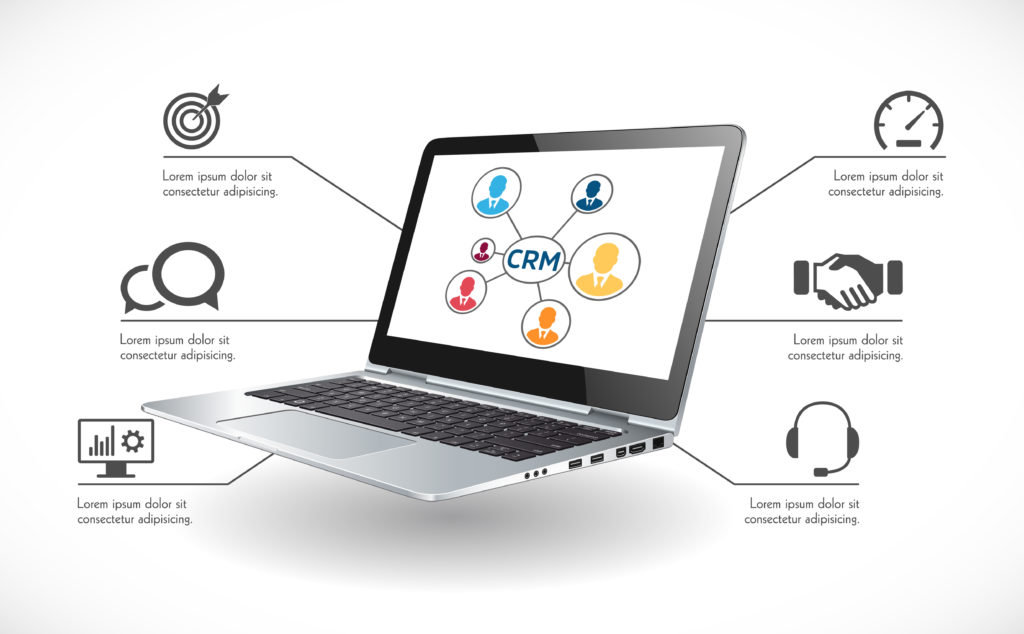 Instead of manually looking for information, your employees can open the CRM and easily find the data they need. This cuts off time spent searching for information when it's not in the CRM software.
In addition, you can keep your back office free from physical or paper documents since you can store all critical documents in the CRM.
Lead Management
You can tell how well your company is performing if you have a lead management feature in your CRM. This allows you to manage all your leads from acquisition to conversion, making it easier to track which customers require follow-ups. This feature also eliminates repetitive tasks that your sales team does when following the path of your leads to conversion.
Improving your sales process is possible since a CRM can gather leads and run your sales pipelines. Since you can track the activities of your sales agents and prospect status, you can quickly move them to the appropriate stage of your sales pipelines.
Integration With Marketing Automation
Your sales team isn't the only one who can use your CRM—your marketing team will use it too. This is possible by integrating your sales platform and marketing software tools such as MailChimp, Pardot, Eloqua, and others. This feature helps you provide a complete lifecycle view of your leaders, business, clients, and prospects.
Most importantly, you can solve the possible lost opportunities and lost information resulting from the gap between CRM and marketing automation. Use your CRM to run effective marketing campaigns for each segment of potential clients since you can track where your target audience is in the sales funnel.
So, you must look for content management systems, email marketing, and marketing automation features when buying CRM software.
Sales Forecasting
The future of your business also relies on the financial decisions that you need to make. You need to develop empowering decisions and objectives to ensure that your business can survive financially. You can achieve this via sales forecasting.
With this feature, you can predict the possibility of expansion or upcoming quarters. You can use the collected data from your CRM to project future revenue or sales figures.
Collaboration And Communication Tools
You can easily make client follow-ups and deliver better client communication by leveraging your CRM's contact history. This means you can personalize the message you need to provide to each client.
For instance, a client who has raised a complaint may need a reassuring message. Meanwhile, interacting with a potential client for the first time may require a different kind of message. The segmentation of clients that a CRM can do allows you to track and create a meaningful message for each contact.
A customer-centric CRM has communication tools with its customer life cycle capabilities and segmentation allowing you to tailor a message. This means you can avoid sending a one-size-fits-all message to different types of clients. You can improve customer satisfaction and response rates when you personalize messages according to a client's needs. You can use this feature to boost your marketing tactics and sales performance.
Accessibility
You must also ensure that you or your team members can access the CRM wherever you are. Thus, it's best if you can purchase a web-based CRM software to allow connectivity regardless of the team member's location. Having this lets you hire talents from across the world. You don't have to limit hiring employees in your state since a CRM allows them access to the data they need to accomplish their tasks.
Conclusion
A CRM isn't just for storing clients' contacts, but it can help you in so many ways. You can use it to boost your sales processes, project finances, automate marketing, and track your clients' stages. With all these combined, you can ensure good customer relationships because you can personalize your marketing strategies to each type of target market. This could lead to higher chances of converting them to becoming paying clients.