There is rarely someone who wouldn't care about how they look, and what they wear. Most of us have a set fashion statement for ourselves and we try to have at least a decent look when going out to meet someone or go to a party. Maintaining a style is what we look for, at the least.
But let's be serious here. You are here because you might just have more than what a regular person might have. Not just the style but proper knowledge about it. Style and fashion blogging is what you want to start and are wondering how to do that.
Worry not, you are at the right place as we have this guide to properly guide you about the same and tell you how to start a style blog. Follow the guide below to not just learn how to start a fashion blog, but also to learn how to start writing and get a grip on the subject while doing so.
Some Important Tips To Kickstart Your Fashion Blog:
Select a domain name and register
Choose web hosting and link to the domain
Install WordPress
Install Theme and Plugins
#1 Select A Domain Name And Register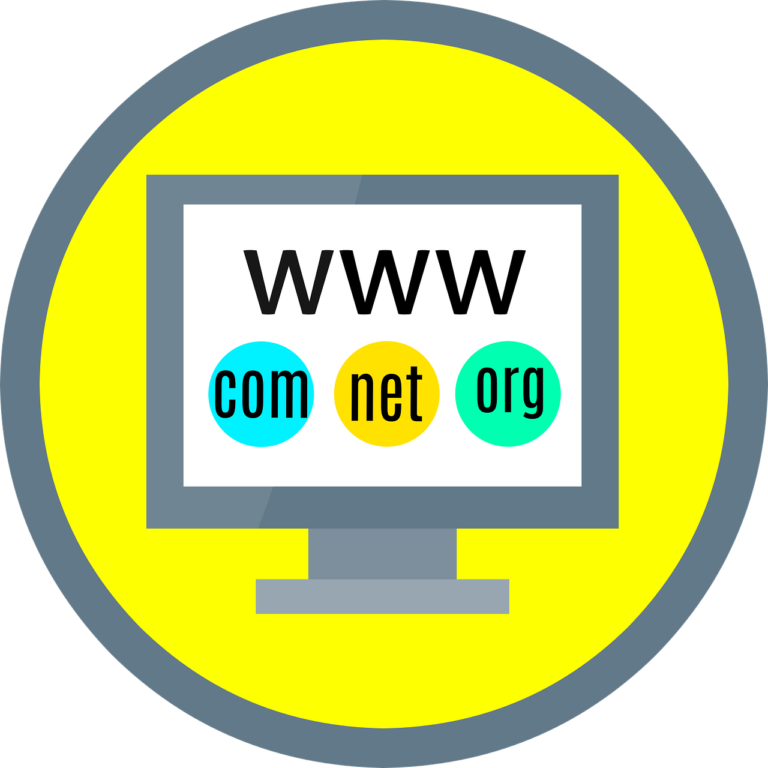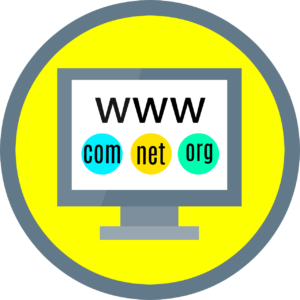 Starting a blog or website begins with the Domain name, and it is one of the very important parts because a domain name is the identity of your blog. It is the name that you give to anyone when they ask you where are you blogging. You will seriously have to spend time and settle with a name that matches your skills of craft and that should also be something one can easily remember.
Brand name vs. SEO name is a general discussion that happens all the time. It completely depends on you whether you want to have a name that doesn't relate to the niche but you are building it as a brand and would want people to remember it, or have a standard name related to the niche. An example of that would be – choosing between www.mystyleblog.com and www.stylized.com.
To register the domain, you can go with one of the standards and well-known registrars such as Godaddy, Namecheap, etc. But if you are going for a long-term plan for your style blog, take the hosting for a long time and you might get the domain name for free.
#2 Choose Web Hosting And Link To Domain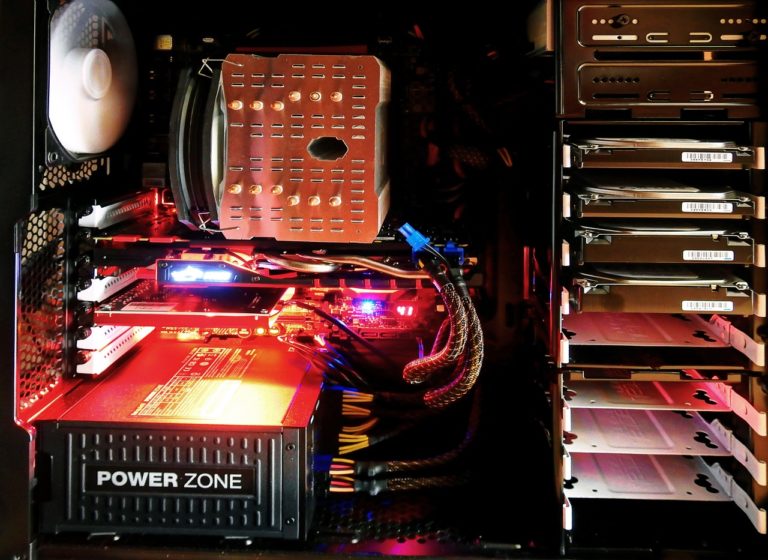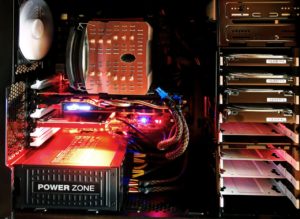 Web hosting is the online computer or server that would connect the visitor or reader to your blog. It is the server that stores all your website files and when connected with the domain name through the name server, it allows access to the website.
Which is a good web hosting service? This has a lot of confusion when it comes to answers because there are hundreds of decent web hosts but the one that can impress you is the one that will have good uptime and won't charge a lot because you are just starting off with a new blog.
A couple of decent web hosts to check to include Hostgator and Bluehost as they are known for years and have been doing a good job for basic hosting. You would also be able to claim a free domain name from them if you take a hosting plan for a longer period and not just a month or two.
Don't go with any web hosting reviews online because it will just add to your confusion if you already are. Most of the web hosts have both, positive and negative reviews. Now, once you are done with the purchase of a web hosting plan, link the domain to it by going to the Domain settings and entering the name servers that you get from your host.
#3 Install WordPress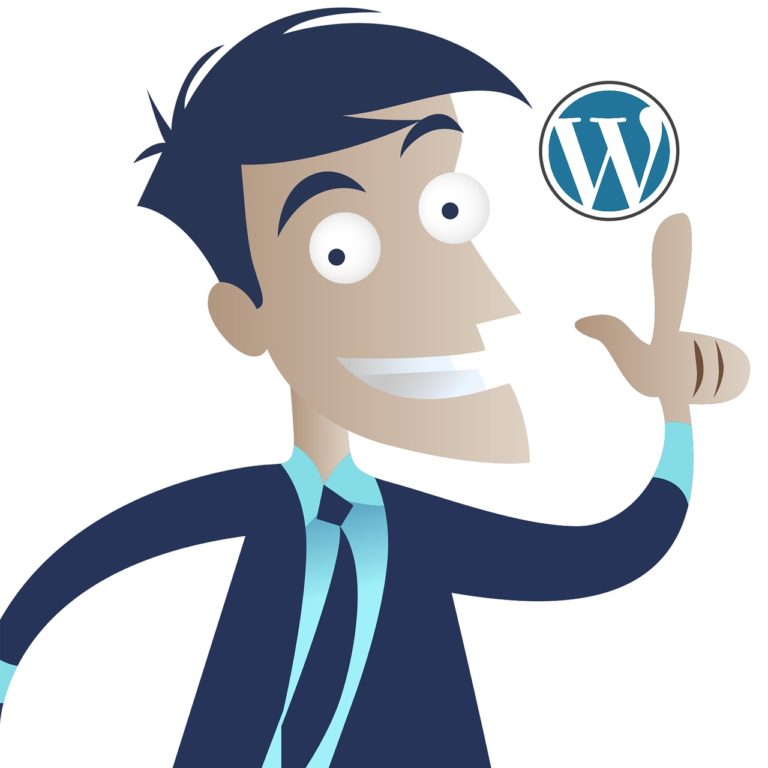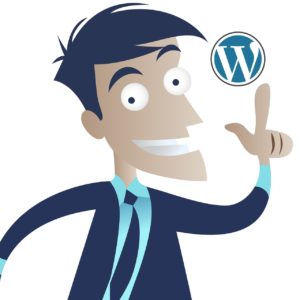 You would have already noticed that I am using a particular word WordPress here rather than talking about any other script. That is because WordPress is a very good blogging platform, and it is among the best ones to choose when you are planning to start a style blog.
If you want to install WordPress, look for the direct options under cPanel because that is the easiest way to do so, by just a few clicks. Otherwise, it will be a bit harder if you don't see anything like Fantastico or Scriptaculous. Most of the time, even the web hosting provider would help in installing WordPress.
Once you are done with that, you will be greeted by another selection process – the theme to use.
#4 Install theme and plugins
The themes are an integral part of the blog, and they change the look of the blog. There are several free themes available too and you might start with them for now, but I'd suggest to spend a bit and get a premium theme that not just offers good features, but there is long-term support from the theme developer who can help in any issue.
– Here are some of the good WordPress themes for a style blog.
#1 The Luxury – Dark/Light Responsive WordPress Theme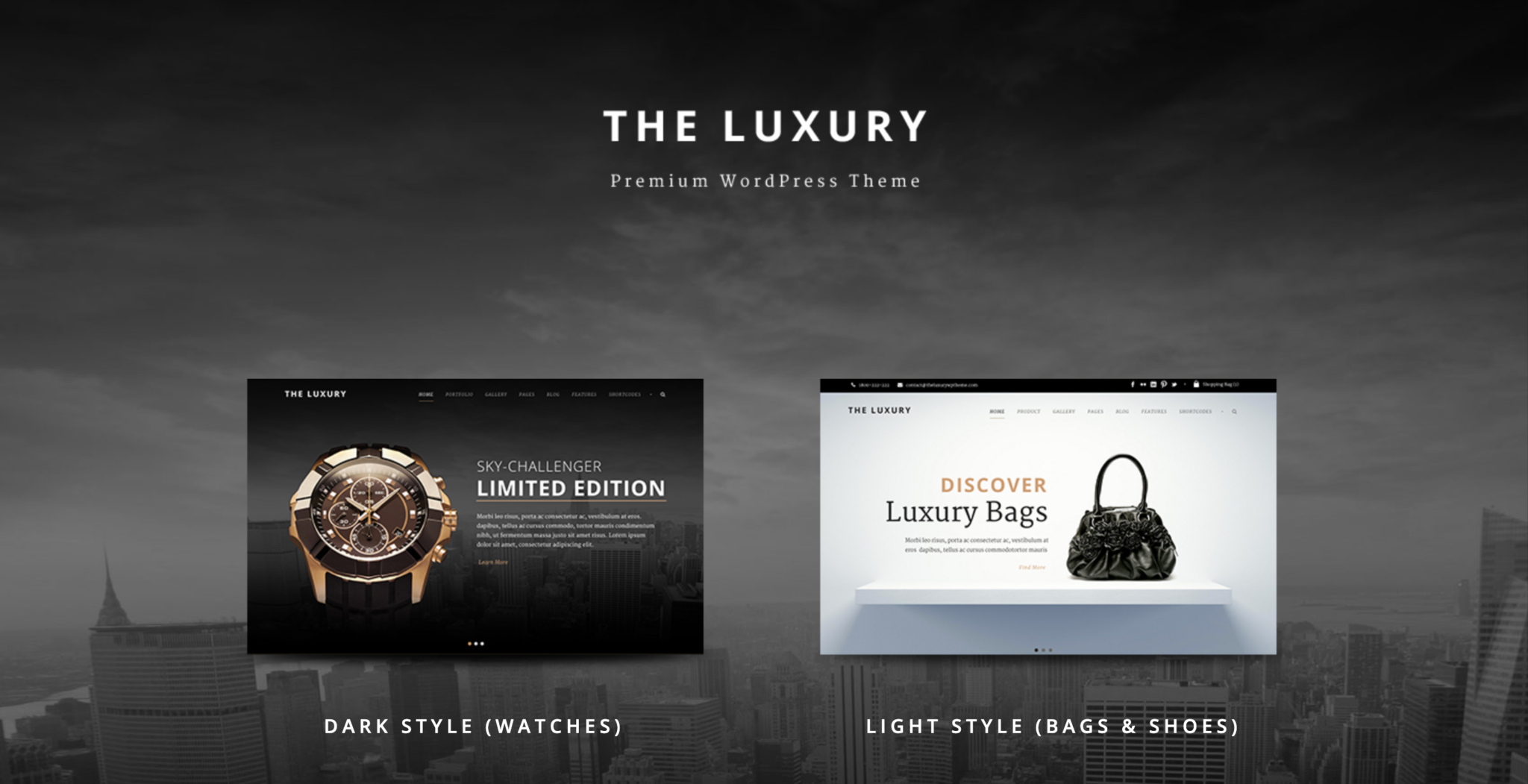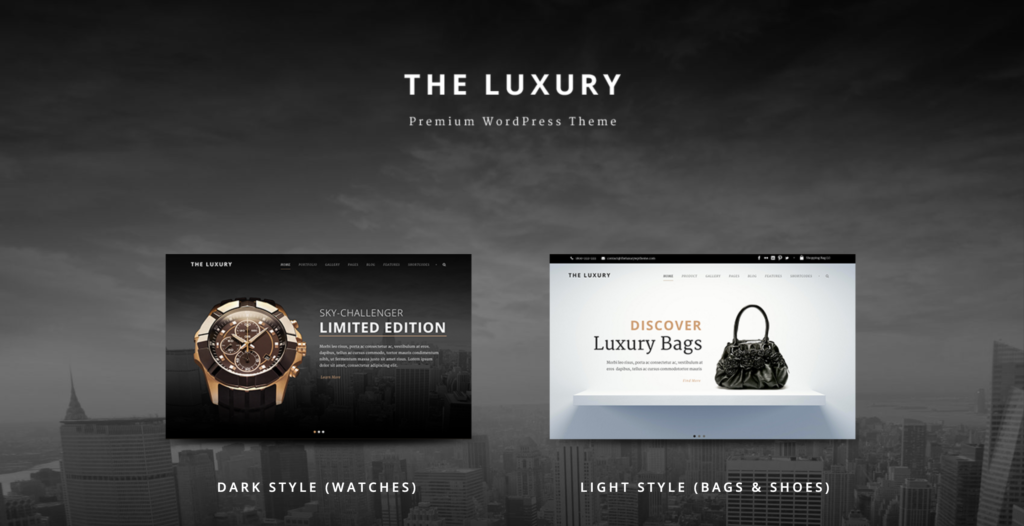 This is an excellent theme with everything that can be showcased in a way that even something that isn't so good can be made to look attractive. There is a custom page builder and one can also choose between light and dark themes, and sliders for products or your pictures to be shown in a better way.
#2 Classic – Responsive Multi-Purpose WordPress Theme
This is a multipurpose theme with lots of options to begin with, and based on the niche you can select one of the blog styles, and then start customizing from there. There is a one-page builder and a complete simple blog structure as well.
This item is no longer available.
#3 Kitt | Theme For Fashion Blogs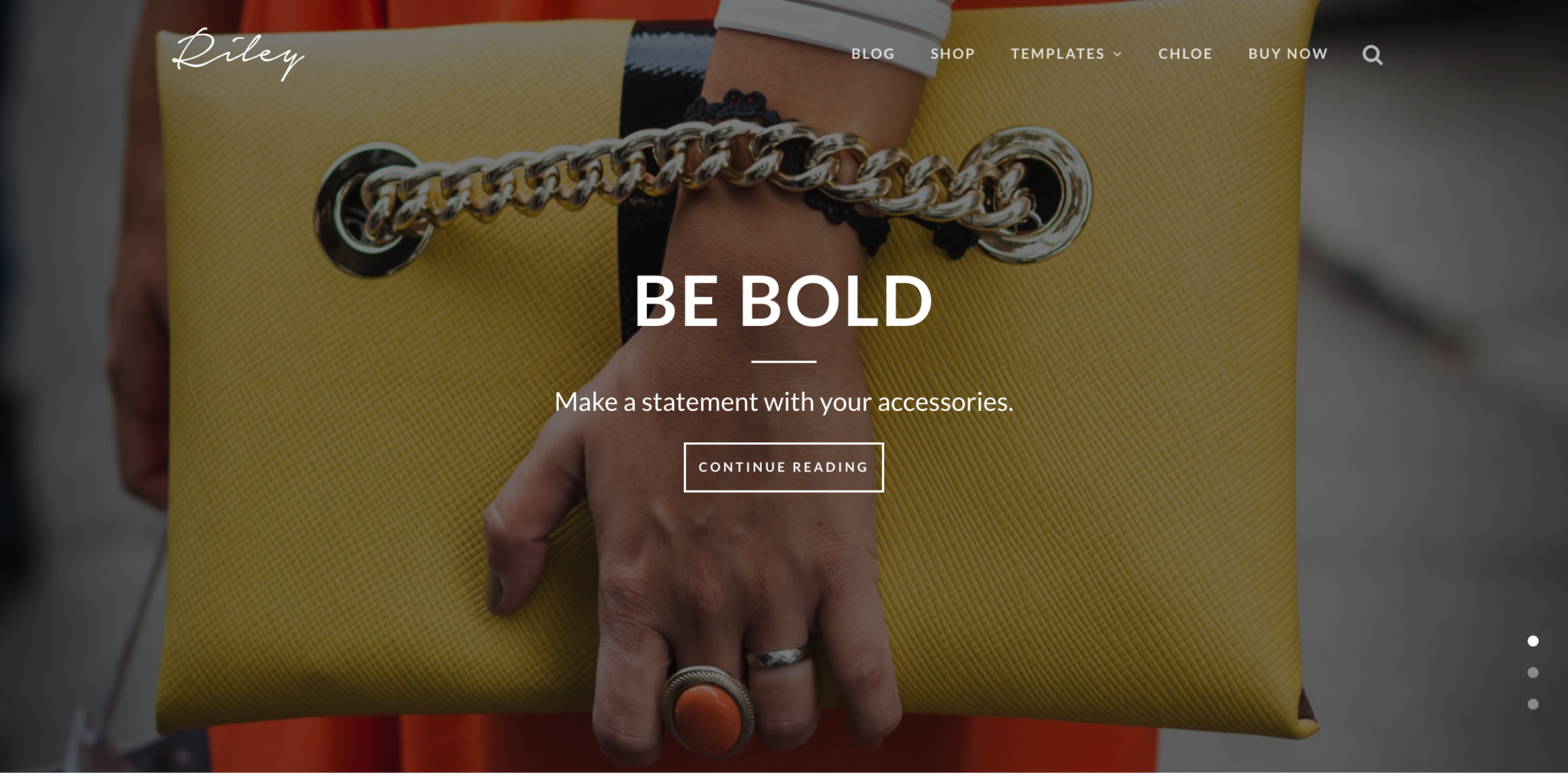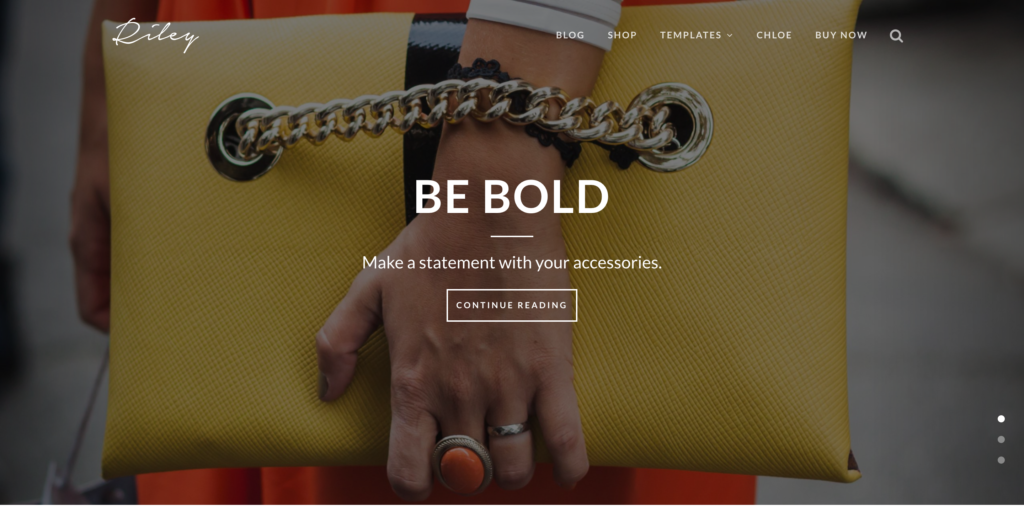 A fashion blog or style blog don't differ a lot because in the end, you want to flaunt what you wear or what you do. Kitt is a perfect theme for you in that sense because the theme further has templates to choose from so you won't stick around with a single option. The front page customization won't take a lot of time too.
#4 Fashion Blog Theme – Applique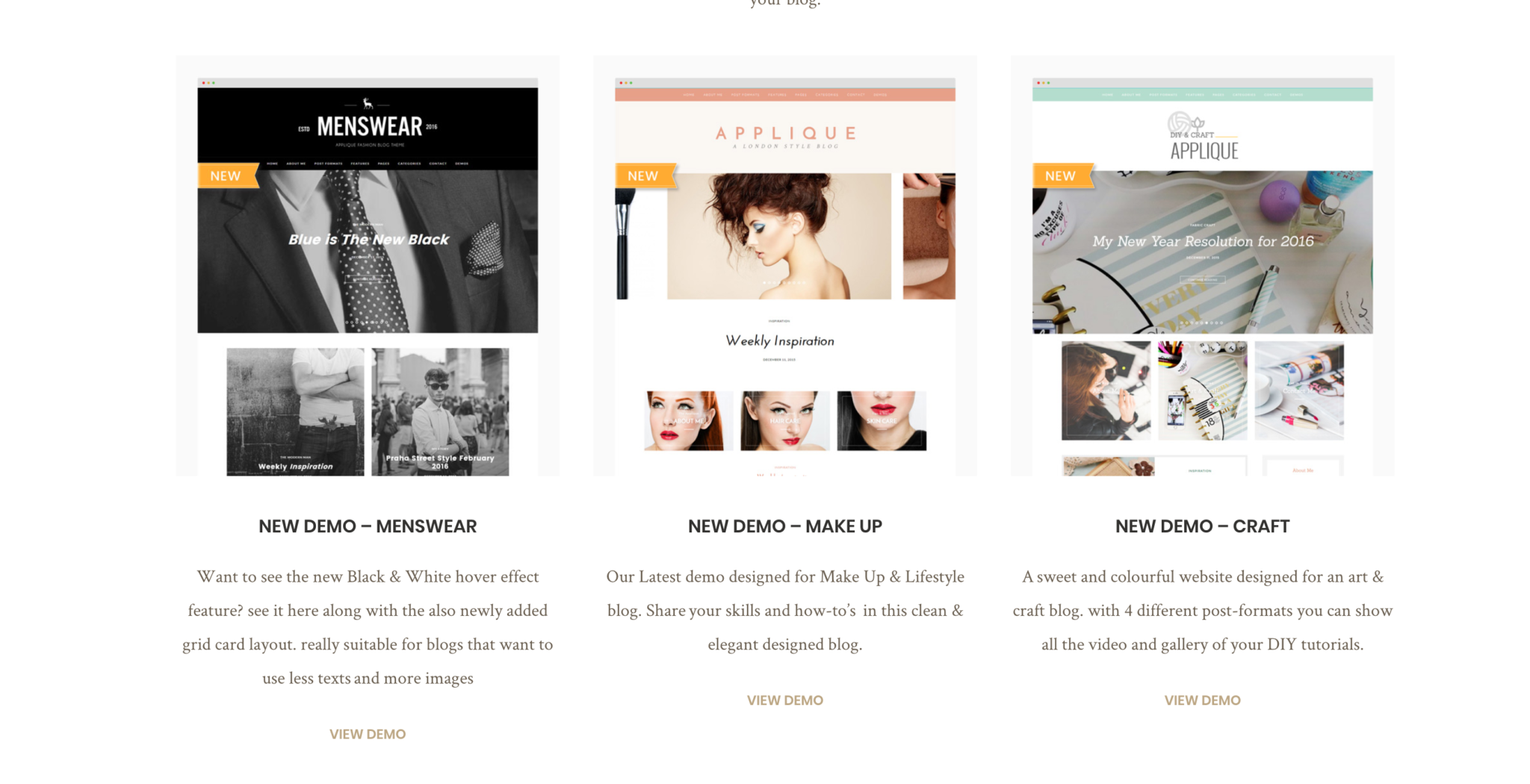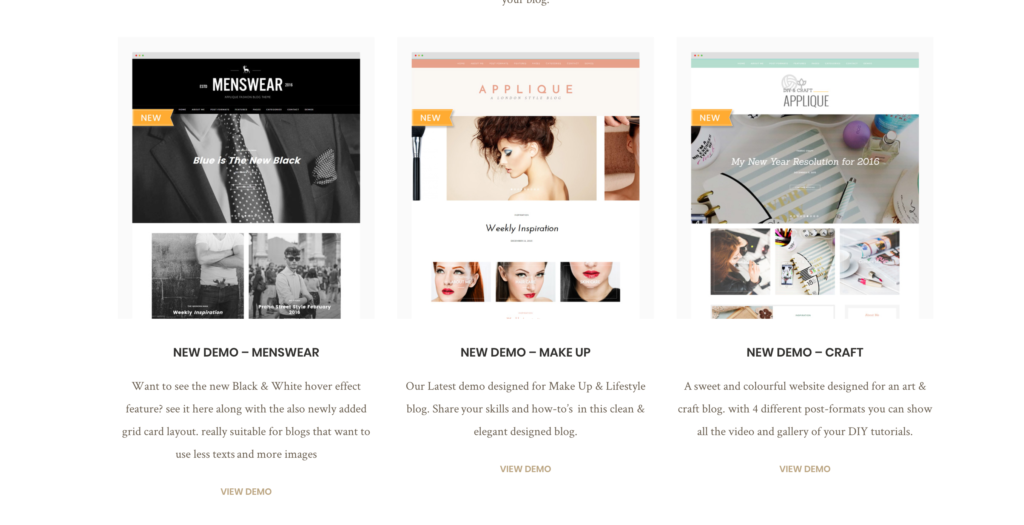 Another good recommended fashion theme that can suit completely on your style blog, Applique is fully responsive, and it offers equal importance to your content and pictures. Colors, monochrome, important demo, and a lot of other things can be done in a few seconds.
– Some important plugins to install
Plugins work alongside the theme to deliver a better experience for the readers, and I am sure you will be doing much better on your Style blog if you are using these themes – Yoast SEO for the search engine optimization of the blog, Yet Another Related Posts Plugin, where you can have some related posts under the current post appear automatically based on the relevancy, Flickr gallery plugin because this is a style blog and you will surely have to flaunt a lot with pictures, and these can be beautifully set with the Flickr gallery plugin if you use Flickr to upload them, or else there are plugins like NextGen gallery plugin for having the pictures on the blog itself.
– Important tips to start your fashion blog
Flaunt and attract with photos – This is something that would help you grow quickly, and also get viral if you are good at photography. A style blog, where the word style means a lot about the looks, you know how to attract readers to your blog. Content is important, but photos are even more important.
Follow bloggers from similar niche – Being good at something doesn't mean you can be the same on anything else. Accept that you are new to blogging and will need some inspiration in the niche of blogging. For that, you have to follow the well-established bloggers from the style niche, and see how they write and present their content on their style blogs.
Network and connect – The connection and regular networking should not be just with the other bloggers or style experts, but also with your audience. There might be many following you with time and might want to ask you a lot, so be socially active and try to answer each of their queries.
Get noticed – Getting noticed is very important in a niche like this because you cannot rely on search engines to send you the readers you wanted to have for the long term. Get active socially and promote the blog with some killer ideas, only then you will have followers who become loyal to you.
All said and done, I am sure that because you took the decision to blog about style and fashion, you will be as good as you were in styling yourself and flaunting it. It will take time, but in the end, it will be all good. Good luck with it, and if at all you fall apart and feel like it isn't going in the right direction, the 2nd tip will be very helpful, since there are many established bloggers in this niche who have been doing so well already.