Thanks to all the new possibilities that the Internet of Things can bring to companies working in a wide range of industries, IoT has become one of the most promising technologies. IoT is applied to facilitate and automate multiple processes that traditionally used to be performed exclusively manually. And now, with reliable tools powered by IoT functionality, businesses can greatly optimize the use of their resources and organize their processes in a completely straightforward way.
One of the core elements for each user of an IoT solution is a mobile app used for remote monitoring, managing the entire system, receiving data collected by smart sensors included in the network, analyzing the processed information, etc. In other words, a mobile app is necessary for establishing interaction with all the other elements of the solution. Without such mobile products, many features of IoT systems can be absolutely useless.
Nevertheless, when it comes to IoT mobile app development, it is crucial to remember some peculiarities and challenges of this task. And one of these challenges (apart from functionality and security, of course) is the creation of a good UX/UI design that will look and feel equally good. Creating a design for such products seriously differs from designing a typical web or mobile app as it has some pitfalls. Let's have a look at these peculiarities.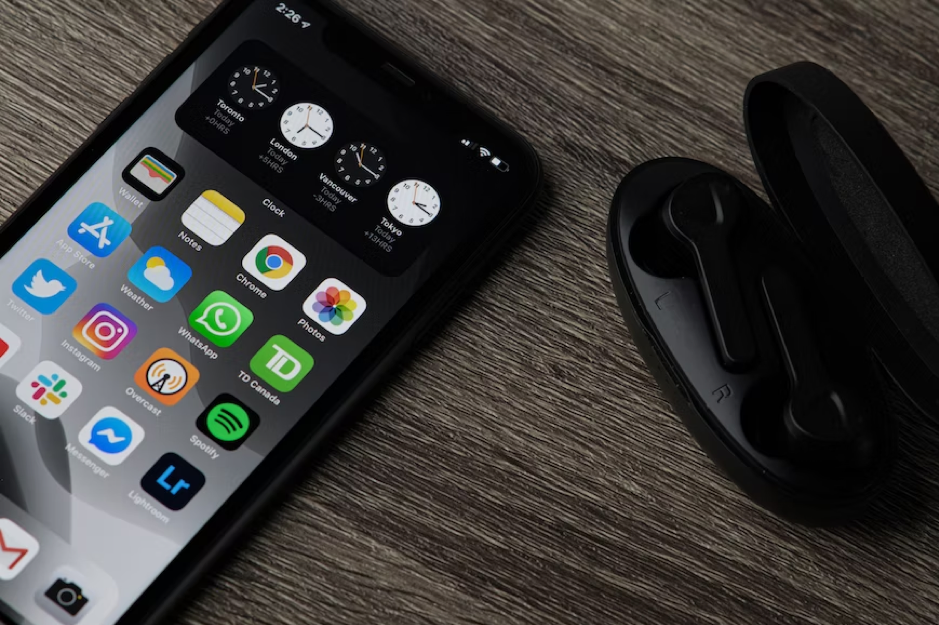 Design for an IoT mobile app vs. traditional UX/UI design
It's vital to bear in mind that when you are developing a mobile app for an IoT system, it will cover several layers as it usually has various features and can be connected to several devices which may require absolutely different interfaces. Designers should have a good understanding of the functionality and capacities of every device and sensor included in an IoT network in order to have the possibility to offer the most convenient way to interact with them all.
For an IoT mobile app, it is necessary to create designs that can be compatible with different IoT data points and smart devices simultaneously. That's why good IoT apps are expected to have flexible and adaptive interfaces that can be easily updated and adjusted without introducing serious changes to the core functionality of the app and the system in general.
As customers' expectations are rather high today, designers have an important task to build interfaces that are not only visually attractive but also are able to ensure a consistent user experience regardless of the complexity of the solution.
Key tips for IoT app design
1. Make it comfortable to execute the remote control
One of the key functionality that a mobile application should ensure is performing remote control over an IoT system and its elements. For example, if we are talking about IoT smart home apps, users should have a convenient interface for locking doors or switching on the lighting remotely. If we take apps for farmers, they should be able to manage an irrigation system without leaving their houses.
2. Do not forget about personalization
Personalization is one of the principles that should be taken as a priority for creating a successful app. When the content of your app is not tailored to the needs of a user, a user can easily get lost and frustrated. That's why customizable solutions are valued higher than those that do not provide such a possibility. Designers should always take into account the needs of different groups of users who will have access to an app.
3. Let an app send alerts and push-notifications
The creation of alerts and notifications is one of the most challenging tasks for the teams that build IoT apps. It's crucial not to irritate users with alerts but at the same time to make sure that they will notice them and react in a proper way. That's why it is definitely not the right solution to fully reject notifications. Designers, developers, and product owners should decide on the priority of the information that will be delivered in the first turn and on the ways to provide it to users.
4. Visualize data
IoT apps should be able to filter, evaluate, and demonstrate vital data in such a way that will make it easy for users to understand it. Apps need to deal with huge volumes of varied data received from numerous sensors, devices, and platforms. Usually, this data is presented in a form of various charts, tables, graphs, and dashboards.
5. Ensure consistency
Consistency is always of great importance for mobile applications. Though an IoT app may unite different devices, systems, and objects, the interfaces should reflect the links between them. It is recommended to make it possible for users to easily move from one feature to another, from one element of the system to another.
Conclusion
As you can see, the creation of IoT mobile apps requires some specific approaches and strong practical skills from designers. However, UX/UI design is a key aspect of IoT mobile solutions that's why it's worth all the effort in order to make sure that an app will succeed.