Is shifting between customer support channels giving you a headache? With our omnichannel Live Chat software, all your platforms are integrated into one stream.
Chances are, when a customer contacts you, they're not in the best mood. They're having trouble with something. The last thing in the world they need is an additional problem with communication.
At 
txt.me
, we understand the complications you face as your customers switch from mobile to desktop, from live chat to email, and vice versa.
With our Live Chat app, these problems are gone. All that's left is you, the customer, and what they want to talk about.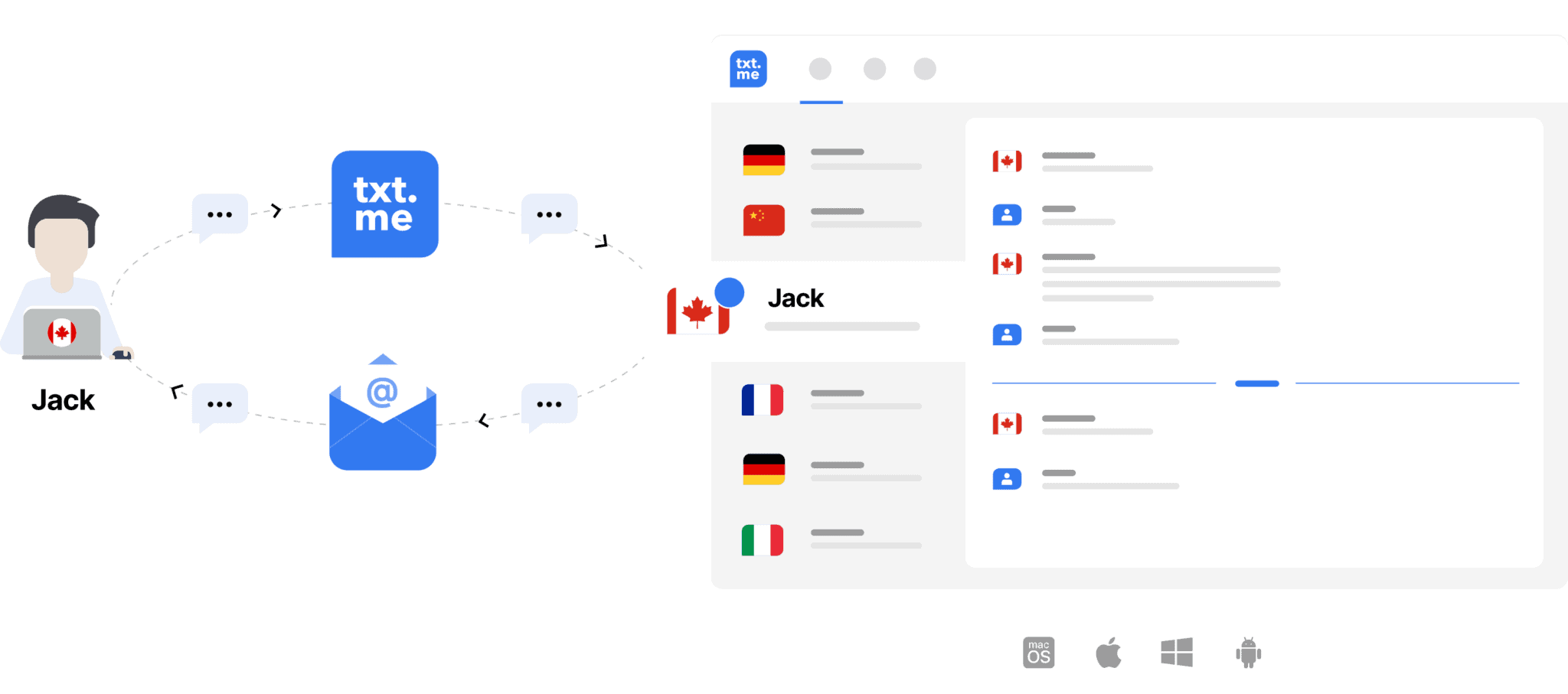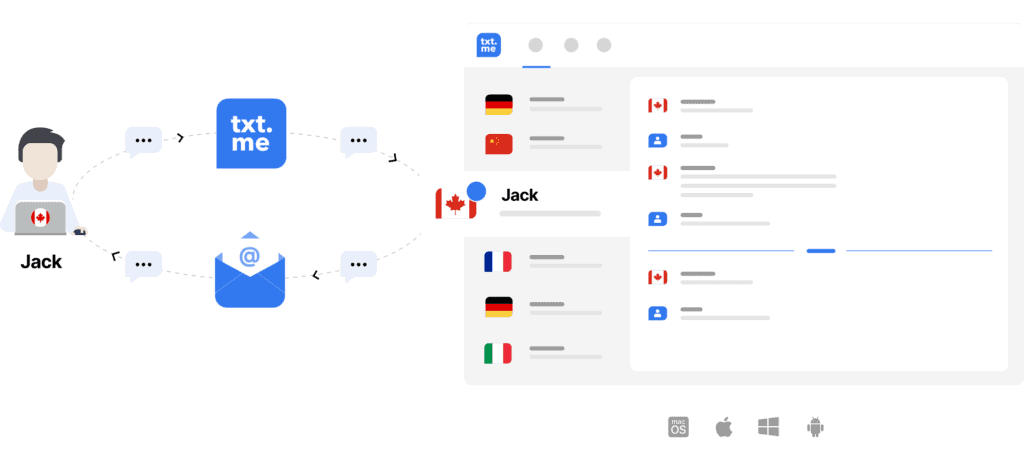 Retain customers
Maximize your conversion rate
Minimize abandoned carts
Increase profits from day one
Join the thousands of businesses using 
txt.me omnichannel Live Chat
. Once you download the app, you stop losing customers in the labyrinth of multichannel communication and watch your revenue increase.
With the old multichannel system, once your customer closed the browser window, you were cut off from them. With 
txt.me
, you stay in contact.
When the browser window closes, the omnichannel system automatically routes your answers through the alternative channels, and your customer's answers are likewise routed back to you. A single, smooth stream of communication. As the operator, you see each interaction with a customer as one continuous conversation from your 
txt.me
 app.
This breaks down that great looming barrier between you and your customers: the staggering multiplicity of channels to work through.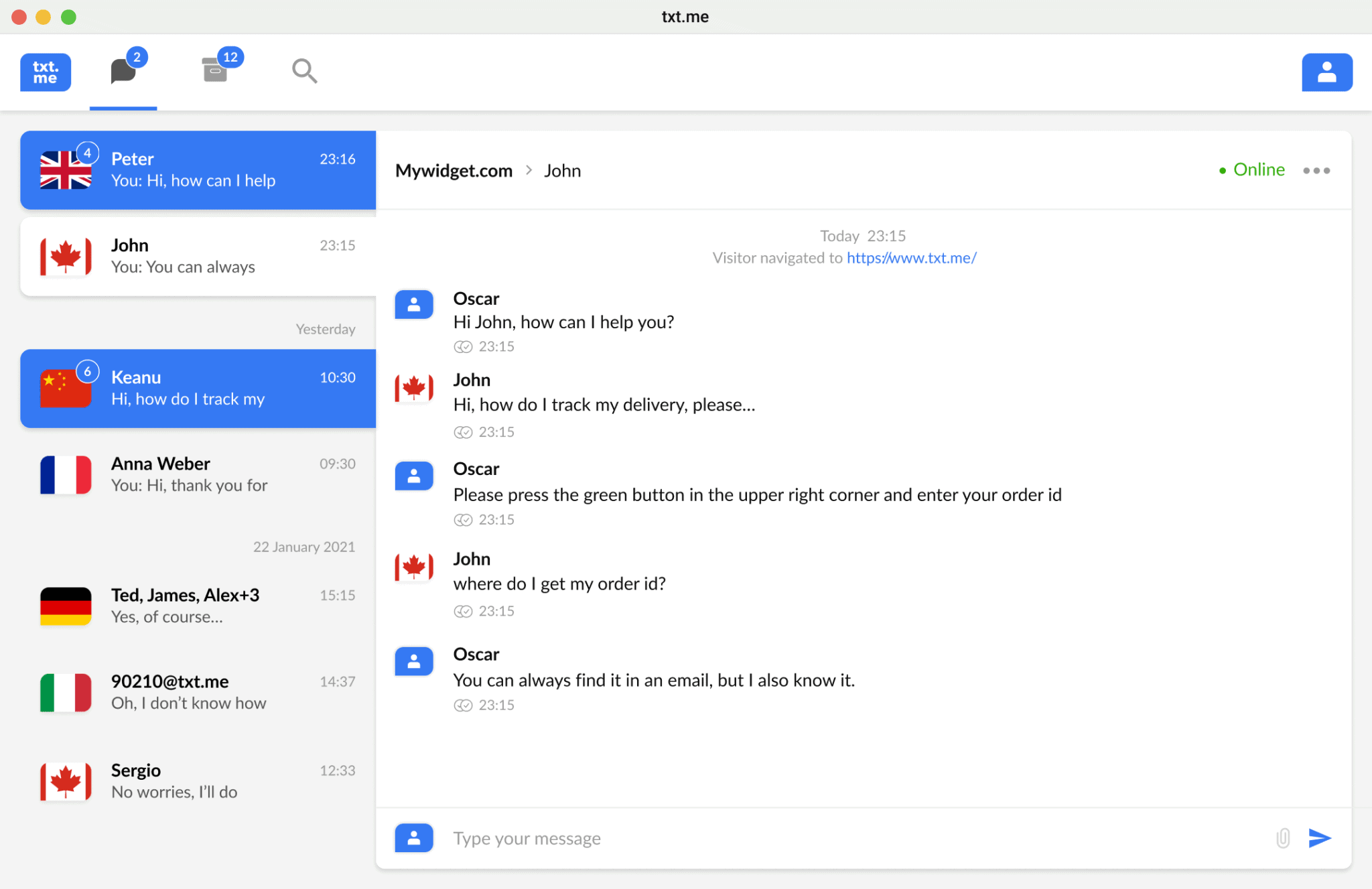 ——————–
Free version includes:
Operator workplace  
1 Operator
Windows app
macOS app
iOS app
Android app
Message workflow
Cross-browser customizable widget
Unlimited history
Outgoing email to offline visitors
Incoming email from offline visitors
Document/images as attachments
Screenshots sent
No new chats for old conversations
Extra features
Customer reviews
1. Create an account. Register on the site to get access to your admin panel.
2. Install 
txt.me
 on the website in 1 minute. Add a small JavaScript snippet to your site or install it is as a free plugin for WordPress.
Every year, lack of effective communication loses businesses millions of customers. Stop this needless hemorrhage of customers and revenue.
Get our app now!