There is no way you can become a college student and not juggle between many different things. According to myhomeworkdone, you need to figure out when your next class would take place, homework deadlines, manage your incomes, take notes and try to mantain your social life. Let's say you can handle being away from social media for a while, but how many students can? In fact, this and other things make things more complicated for students. But there is good news. Some apps and gadgets can help increase your productivity and study in the midst of these distractions and numerous tasks. There are many of them, but we will consider the ones you can start using right away.
The Kingston DataTraveler Micro 3.1 – Gadget
Students store tons of digital files every in every academic session. And as one progresses, there would be a need to acquire a better gadget with more storage space to keep these files save. The Kingston DataTraveler makes data storage a breeze for students. It is built to provide adequate protection for paper and data files. The size of this gadget also makes it easier to transport. You can hang it on your keychain or anywhere you like.
A great idea when handling digital files is to store in multiple places. Using the Kingston DataTraveler, you can save tons of data. The gadget is available in different sizes such as 16GB, 32GB as well as 64GB.
StudyBlue – App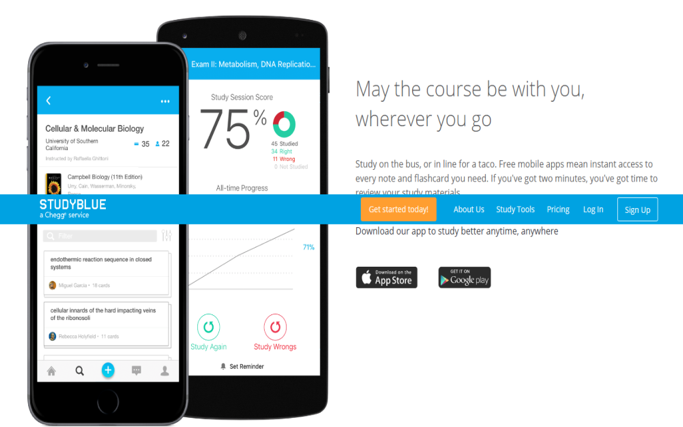 As a college student, being able to manage the little time you have is crucial for success. But most times, students find it difficult to do this effectively. There are many ways to increase productivity, but one app that is very useful is the StudyBlue. If you are a struggling student or procrastinator, the app will benefit you. StudyBlue is simple to use and suitable for high school as well as college students. It is designed to make studying together a breeze for students who like sharing their knowledge with others.
The platform allows students to upload any study material they want. It is also possible to create many flashcards to study alone or share with friends on this online platform.
Focus Booster – App
The name alone speaks volume of this app. In fact, anyone can tell what the app can do even before making use of it. Most students need an app like Focus Booster to overcome the numerous distractions they face on a daily basis.
Focus Booster is an incredible time management app. You can use it to determine the amount of time spent on a meaningful project and the one spent on social media alone. It also has a timer which helps users to know when to take regular breaks and get back to work.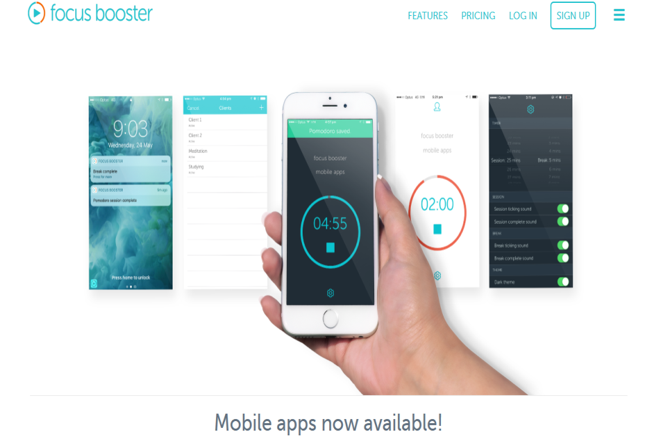 Grammarly – App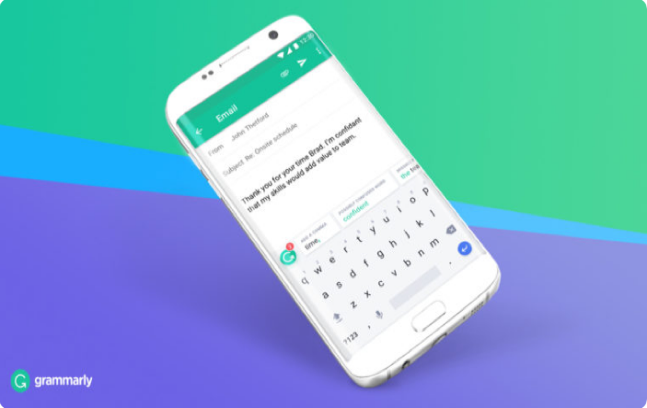 When it comes to paper editing or writing, no one is perfect. You can make minor mistakes which you might not notice even after proofreading manually. Errors in your papers can lower your grade even when you got the answers right.
However, Grammarly is one incredible app that can help you identify errors in your papers before final submission. Even though you edit manually, the app will complement your effort and reduce time spent on editing.
Grammarly also helps to provide suggestions that can help improve your writing skills. It helps to identify different forms of errors such as passive voices, word choice, vague words, wordiness, and spelling errors. The app is also for Android and other devices. And you can edit your papers on the go if you have an internet connection.
Evernote – App
Evernote is one app that has made note taking a breeze for students. The app's simple interface and ease of use make it one of the best out there. In fact, you can use your phone, computer or tablet to take notes via Evernote, and synchronize everything flawlessly. The search function makes locating previous jottings an easy task. So you don't need to screw through hundreds of notes to find what you need.
You can also clip snippets or articles directly from online from your computer to your Evernote folders. And the good thing is that you can have the application on Android, desktop, iOS devices, even on the web.
OFFTIME – App
As a student, you have to be ready to handle numerous tasks and distractions. Some will be your academic work, friends and social media addiction. In fact, social media is the number one addiction most students find difficult to overcome. Any little opportunity most students have to visit the internet is to spend time on their social media page while doing what they came online to do.
A student that wants to make good grades should focus more on their studies. And if you are being distracted by the numerous social media apps on your phone, OFFTIME can help to improve your focus. The app can prevent all your social media applications from opening, help you to overcome social media addictions. Also, the section known as "My Day" will give you insight on how you have used your phone for the entire day, so you can figure out the area you spent most of your time.
Conclusion
Whether you are looking for help to improve focus, manage your homework or take notes, tons of gadgets and apps that can help you are available. All you need to do is find the right one that will benefit you. The apps and device in this post are simple to use. And even if you are not a tech-savvy, you can use them to better your academic life. The goal is to ensure you can manage stress and be successful as a student. And most of these apps are designed to help you accomplish that.