With the constant growth and development of the cryptocurrency market, choosing the right coins to invest in can be challenging. Nevertheless, there are some promising cryptocurrencies worth considering buying in March 2023.
Trading cryptocurrency is a popular way to profit from buying and selling digital assets on the changes in market trends. The question is, which crypto to buy today to gain returns when the market changes for bullish?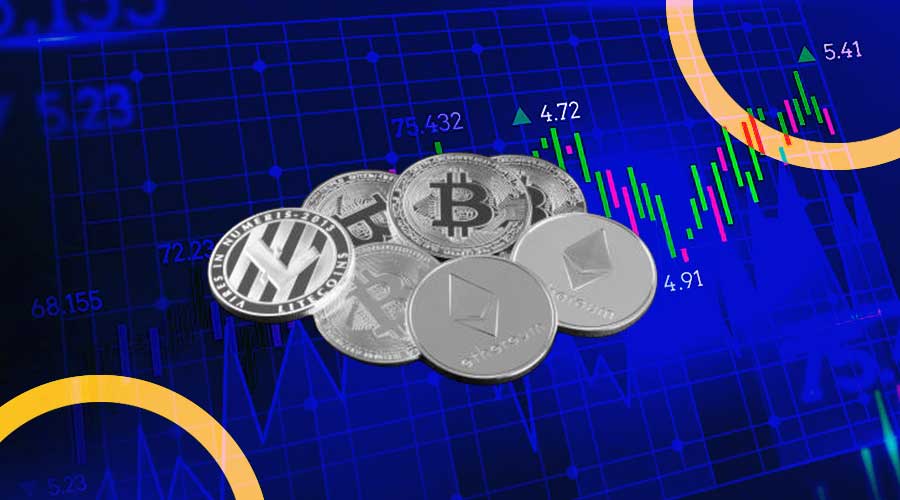 Which Crypto to Buy in March 2023?
The choice of digital assets should be based on:
the asset's dominance in the market – capitalization;
liquidity – the trade volume;
technology – the real value of the project that makes it competitive in the market;
real use cases;
price chart.
One of the most well-known cryptos is Bitcoin, the largest and first of its kind. Despite its tendency to experience short-term price volatility, many investors view Bitcoin as a valuable store of value in the digital age and a hedge against inflation.
Another top pick is Ethereum (ETH), the second-largest cryptocurrency by market capitalization. Ethereum has gained a large following among developers and is the underlying platform for a rising number of decentralized applications. It is seen as a pioneer in the industry.
Cardano (ADA) is a newer cryptocurrency that has quickly made a name for itself. Its aim is to enable more secure and scalable transactions compared to other cryptocurrencies, and it has gained a dedicated following among developers.
Binance Coin (BNB) serves as a medium of exchange and offers discounts and benefits to Binance platform users, making it a popular choice among traders.
Talking about the market leaders, it is hard to say which is the best cryptocurrency to buy now, since they all deserve attention. It is recommended to add middle and small-cap coins to your investment portfolio, for they have room for growth and will grow easier when the market trend goes bullish.
It is crucial to remember that investing in cryptocurrency carries risk, and there is no guarantee of profit. Before investing, it is recommended to conduct thorough research on the coin, comprehend its technology and development team, and take into account both your risk tolerance and investment objectives.
We recommend to buy crypto on large and reputable exchanges, such as Binance, Coinbase, and WhiteBIT. It is a premier cryptocurrency exchange based in Estonia that was established in 2018. It offers an expansive range of trading pairs, including crypto-to-crypto and fiat-to-cryptocurrency options, plus plenty of advanced tools like limit orders, stop losses, and more – all with competitive fees. Furthermore, they've built their platform on strong security measures such as two-factor authentication and cold storage for user funds to ensure reliable performance.